#

Book Fetish

Bookish things for those with a fetish for books. Follow us on Pinterest for even more goodness.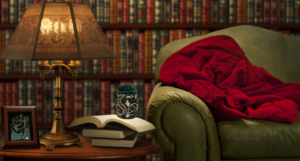 6 Gorgeous Home Library Aesthetics and How to Achieve Them
February 21, 2023
Whether you're looking for dark academia, a comics nerd look, or just a whole lot of rainbows, you'll find an aesthetic to love here.