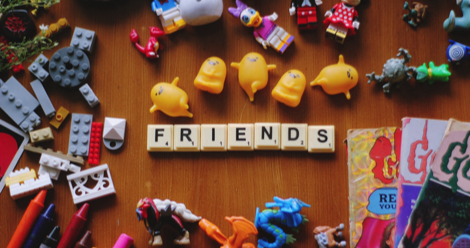 Carnegie Medal Winner Criticizes KidLit For "Accessible" Prose: Critical Linking, June 19
Today's Critical Linking is sponsored by ME, MYSELF AND THEM by Dan Mooney.
---
Carnegie medal winner Geraldine McCaughrean has castigated the books industry for dumbing down language in children's literature, warning that a new focus on "accessible" prose for younger readers will lead to "an underclass of citizens with a small but functional vocabulary: easy to manipulate and lacking in the means to reason their way out of subjugation".
McCaughrean also called accessible language "a euphemism for something desperate."
---
The news comes out of a report this weekend by the Associated Press, focusing on the recent de-Potterization of a Quidditch tournament/festival at Chestnut Hill College in Philadelphia, Pennsylvania. Organizers for the event were one of several recently contacted by Warner Bros. to be told that new guidelines for fan events meant that no names or terms from the Potter franchise could be used outside of an official capacity by Warner itself. Harry, in a twist of irony, has become He Who Shall Not Be Named (outside of Warner Bros.' express permission, that is).
WB is cracking down on unauthorized Harry Potter–themed events.
---
I don't find "To Kill a Mockingbird" to be particularly engaging. There are moments throughout the narrative that are exquisitely drawn, and I appreciate Lee's dry wit and intelligence. On the novel's first page, she writes, "Being Southerners, it was a source of shame to some members of the family that we had no recorded ancestors on either side of the Battle of Hastings." That one line says so much about the Finch family, the South and its ongoing relationship to the past. Scout is a memorable character, but such depth rarely extends to the others. Atticus is written as the platonic ideal of a father and crusader for justice. The black characters — Robinson and the family's housekeeper, Calpurnia — are mostly there as figures onto which the white people around them can project various thoughts and feelings. They are narrative devices, not fully realized human beings.