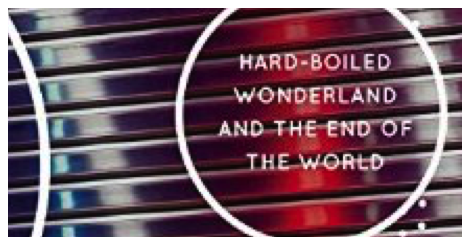 Science Fiction/Fantasy
Can't wait for Murakami's Killing Commendatore? Try Hard-boiled Wonderland and the End of the World
This content contains affiliate links. When you buy through these links, we may earn an affiliate commission.
Last week saw the publication of Haruki Murakami's much anticipated new novel 'Kishidancho Goroshi' (Killing Commendatore) in Japan. We in Europe and America were greeted with the usual scenes of Japanese crowds rushing into book stores, smiling faces grasping fresh copies of the book, eager to dive in. As a huge Murakami fan, it's at this point in the publishing cycle that my sense of anticipation, tinged with a little jealousy, really starts get out of control. I cannot wait to read this book.
However, the process of translation can often take a long time. (We're still waiting on the publication of Murakami's last collection of short stories Men Without Women to be translated and released here in the UK!) So while you are waiting, or waiting to see what all the fuss is about, I'd recommend doing what I do and going into the Murakami back catalogue. It's full of lesser-known gems and full-blown classics. My personal choice would be Hard-boiled Wonderland and the End of the World.
An Early Masterpiece
This was one of the first Murakami books I read. (The very first being Sputnik Sweetheart – a melancholic and strange love story, of the type that Murakami writes so well, and perfect for those who loved Norwegian Wood, his most famous novel.) Hard-boiled Wonderland and the End of the World is often overlooked, but I would say it is his early masterpiece, fully embracing the fantastical that filters through in his later works, like 1Q84 and The Wind-Up Bird Chronicle. It won the prestigious Tanizaki prize in 1985 and really cemented Murakami's literary reputation in Japan. (Previous recipients of the prize included Kōbō Abe and Nobel laureate Kenzaburō Ōe – in fact, Ōe's The Silent Cry or Abe's The Woman in the Dunes would also make great reading while you wait for the translation of Killing Commendatore.)
Hard-boiled
I admit that Hard-boiled Wonderland and the End of the World's title is a bit of a mouthful, but it reflects the two strange and very different stories that alternate each chapter of the book. Hard-boiled is a nod to the detective fiction of Raymond Chandler, one of Murakami's favourite novelists – whom he has translated into Japanese. These sections of the novel, the odd numbered chapters, are an engrossing mash-up of detective and science fiction. It reminds me of William Gibson's Count Zero with its splicing of superstition and technology, and with rival organisations fighting over data. The narrator finds himself at the centre of this conflict while completing an assignment for a mysterious scientist in a hidden laboratory secreted away in Tokyo's sewer system… it gets weirder, gloriously so.
The End of the World
The other chapters of the book take place in a strange dream-like, almost fairy-tale, setting: a nameless Town where golden beasts (unicorns, but not as you know them) are herded by a giant Gatekeeper, and shadows are not allowed to enter and must live apart from their owners; a place where purpose and memory have become diffuse. A sense of timelessness is evoked through a shift to the present tense (an innovation of the translation) that contrasts it with the style of the Hard-boiled sections. Murakami's control of language, his ability to convey both the disorientation and beauty of this world, has stayed with me. The descriptions linger like the closing notes of a favourite song – tinged with nostalgia and melancholy.
I won't ruin the reveal (be warned a lot of synopses of this book do – so avoid them!) but all is not as it seems with the Town. When Murakami resolves the connection between the two strands of the novel, it culminates in a truly affecting ending. Murakami is a master storyteller, and is at his finest here, combining disparate elements into a wonderful whole. Roll on Killing Commendatore!