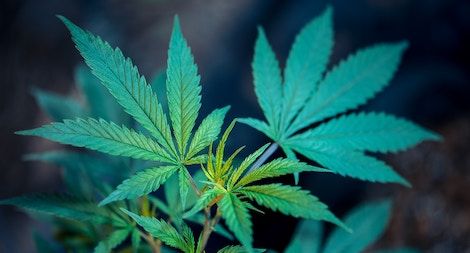 Lists
7 Cannabis Cookbooks For Every Level of Chef
This content contains affiliate links. When you buy through these links, we may earn an affiliate commission.
Marijuana legalization is on the rise in America, and so are the cannabis cookbooks at the bookstore. As a cooking novice—seriously, salad is about as complex as I get—I find all recipes, even the ones that don't include weed, intimidating. But luckily for the cooking-challenged, pot-themed cookbooks exist at all levels. Whether you're more the frozen meals type or next in line for Top Chef, there are cannabis cookbooks for you.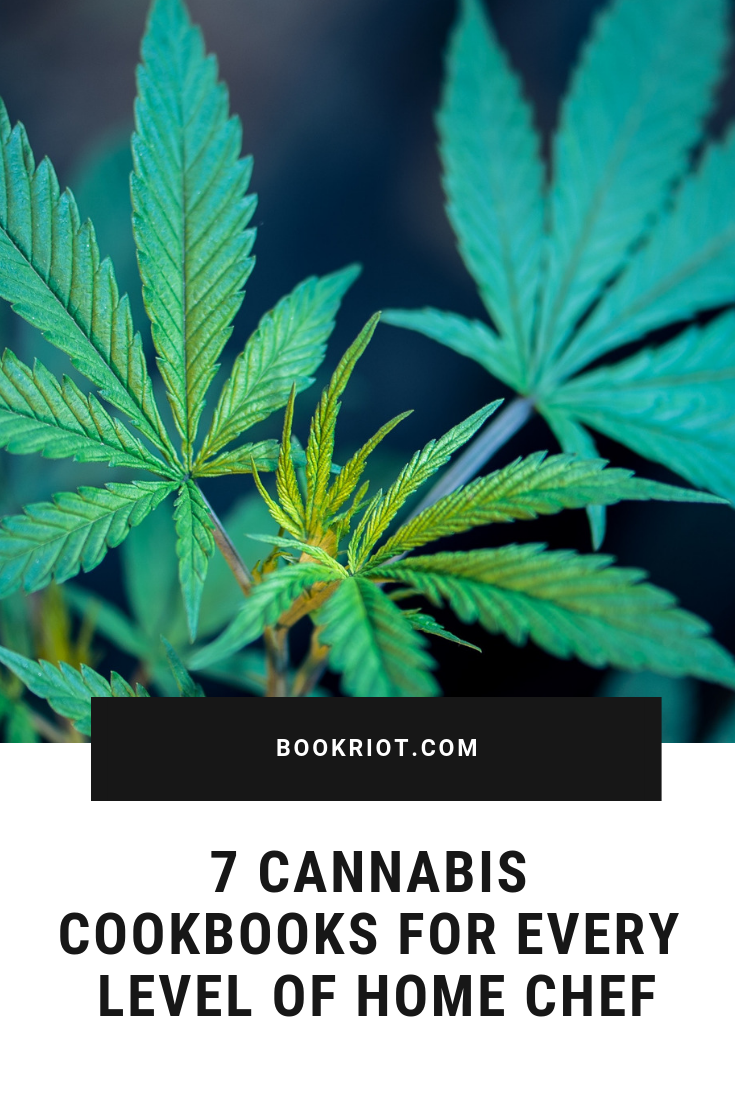 Confused about the marijuana laws in your state? Make sure you do your research before whipping up some weed-infused gravlax.
For the more advanced cannabis chefs who want to move beyond basic brownies. If you've ever dreamed of impressing your dinner guests with weed chimichurri or cannabis leaf pesto, this is the cookbook for you. Bong Appétit features beautiful photography and sophisticated recipes for everything from infusions to meat, poultry, and seafood dishes.
In The Easy Cannabis Cookbook, Cheri Sicard (aka "Cannabis Cheri") breaks down more than 60 simple pot-based recipes. If you've ever dreamed of waking up with weed eggs Benedict in the morning, this is your moment.
Weed butter is one of the easiest ways to infuse meals of all kinds with marijuana. In this book, cannabis expert Mennlay Golokeh Aggrey helps you fine-tune your skills. The author's website describes her as "an interdisciplinary cannabis entrepreneur" working to "navigate a future for women of color in the cannabis industry," which is super cool and very much necessary. She's also bound to transform your pot brownie skills with her knowledge.
Bite-sized is best! Serve up an impressive platter of fried mac and cheese bites, blueberry macarons, or spiced superfood truffles, all found in this book of marijuana-infused small bites.
For a basic primer in marijuana cooking, you can't beat this classic. Now available in color, The Marijuana Chef Cookbook offers 55 recipes, including vegan and vegetarian options, and demonstrates several methods to extract cannabis, including butter and alcohol tinctures. There's even a section on passing a drug test, which, you know—it's there if you need it, I guess.
Those who adhere to a Mediterranean diet (or just really like pasta) are in luck—there's a weed cookbook for that! Baked Italian is ideal for anyone who has always dreamed of eating their lamb carpaccio with a side of anxiety-reducing buzz.
Cedella Marley is not only Bob Marley's daughter—she's also an expert on cooking with cannabis. Here, she presents 75 recipes inspired by her Jamaican heritage as well as tips for incorporating the herb into your lifestyle (plus family stories that will surely appeal to reggae fans).