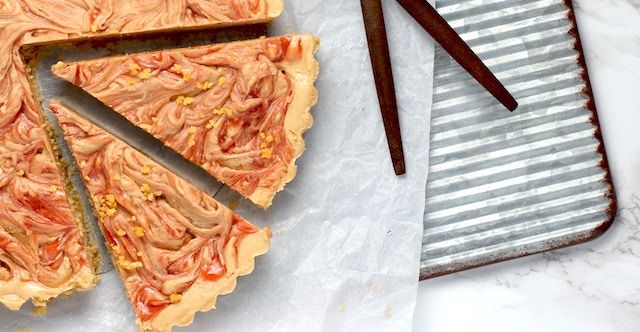 Lists
Beyond Poutine: 23 Essential Canadian Cookbooks and Books About Food
This content contains affiliate links. When you buy through these links, we may earn an affiliate commission.
Is Canadian cuisine known outside of Canada? I know many non-Canadians have heard of butter tarts, Nanaimo bars, and poutine (of course), our most famous culinary export. But there's a lot more to Canadian food than that! Geographically, Canada is a big country with many different climates and seasonal ingredients. We enjoy long-lasting food traditions from Indigenous communities, signature dishes created by French and British settlers, and a culinary culture influenced by our huge population of immigrants from around the world. Here are 27 essential Canadian cookbooks, along with a few books about Canadian food culture, that'll have you eating like a Canadian.
General Canadian Cookbooks
Rose Murray and Elizabeth Baird are respected Canadian food writers. This is one of my go-to Canadian cookbooks because it's a great introduction to many basic Canadian dishes. Canada has so many different cultural influences, from French and British colonists to more recent waves of Eastern European and Asian immigrants, that many of our most-loved dishes are variations on foods from other countries (like the recipes for Scotch eggs and borscht in this book). But Murray and Baird have also included some traditionally Canadian recipes, like the split pea soup and tourtiere perfected by French Canadians and our infamously delicious butter tarts.
Andrew George Jr. is a Wet'suwet'en chef and teacher (who once competed at the World Culinary Olympics!). He's written several cookbooks that combine the rich culinary traditions of the Indigenous peoples of the Northwest coast with modern food trends and new ingredients.
Five Roses is a Canadian flour company that put out one of the bestselling Canadian cookbooks of all time. For over a century, it's been a go-to book for many home cooks. Although the book is comprehensive, its focus on dishes like jellied salads and "foreign fare" that isn't really so foreign anymore (e.g. lasagna) indicate that it is a bit dated. Nevertheless, it was reissued a decade ago and features recipes for such classic dishes as roast goose, venison, sugar pie, and, yes, butter tarts.
Chef David Wolfman, a member of Xaxli'p First Nation, is a culinary arts professor and host of a cooking TV show. With his wife, Marlene Finn, who is Metis, he gathers recipes that combine ingredients and cooking methods from traditional Indigenous dishes with modern culinary techniques. You'll find recipes that use caribou, buffalo, and salmon to make dishes like egg rolls and puff pastry bites.
Canada is a very big country. In 2013, two friends decided to take a road trip across the whole thing, gathering recipes and stories about food along the way. Feast tells the story of their five-month trip. They tried whale blubber, visited the "cod highway" in Atlantic Canada, spoke to farmers and First Nations elders, and gathered this wonderful collection of regional recipes.
Canadian Cookbooks about Specific Regions and Cuisines
Habeeb Salloum's parents moved to the Canadian Prairies from Syria in the 1920s. They survived Dust Bowl-era conditions by growing staple crops, like chickpeas and lentils, from Syria. Salloum's cookbook shares his parents' story as well as recipes that blend traditional Syrian dishes with Canadian ingredients.
This has got to be one of the most fun Canadian cookbooks out there. L.M. Montgomery's granddaughter shares recipes for some of the best-loved culinary delights in the Anne of Green Gables books. Remember the raspberry cordial that makes Diana drunk? Or the cake Anne mistakenly makes with liniment? You'll find those recipes and more, plus recipes Montgomery herself made.
Joe Beef is a restaurant in Montreal often considered to be one of Canada's best. The restaurant is known for twists on traditional French classics, and you'll find variations included with each recipe. For example, the recipe for Smorgasbord, an open-faced sandwich, includes 30 other toppings. This isn't organized like a traditional cookbook. It includes stories about Montreal cuisine and musings from the co-authors (and restaurant owners) on train travel and more. It's a manifesto of sorts for a whole new way of looking at food.
In the 1970s and 80s, Canada took in 100,000 refugees from Vietnam; Kim Thuy and her family were part of that group. Now, Thuy is a bestselling Canadian novelist and former lawyer and Montreal restauranteur. This cookbook celebrates her Vietnamese heritage, with dishes and stories from her mother and five aunts, who all left Vietnam. Thuy teaches readers how to prepare easy bases (sauces, broths, pickled vegetables) before moving on to more complicated dishes.
Canada's coastline is the longest in the world, stretching for hundreds of thousands of kilometres along the Atlantic, Pacific, and Arctic Oceans. With so much access to the sea, you might guess that we eat a lot of seafood… and that's certainly true in Canada's coastal regions, like the Maritimes and parts of British Columbia. John Bil was a Canadian chef and restauranteur who worked with seafood for many years, and this book is a collection of recipes good for both beginners and experts.
Vancouver is home to many people of Asian descent, from China, Japan, the Philippines, Vietnam, Korea, and other countries. This has led to an incredible number of Asian, especially Chinese, restaurants. Food writer Stephanie Yuen collects some of her favourite recipes from Asian restaurants in Vancouver, along with an overview of the staple ingredients from different Asian culinary traditions.
About one-third of the boreal forest is in Canada. It's home to many unique species of animal, fish, and plant, some showcased in this cookbook that's also a love letter to Northern life. Michele Genest is a chef in Whitehorse, Yukon Territory, where moose, spruce grouse, and wild berries and mushrooms are staple ingredients. There are even tips for foragers and a survival chapter.
Anthony Rose, a chef and writer, and Chris Johns, a food and travel writer, teamed up to create this cookbook inspired by dishes served at Rose's Toronto restaurants. The Last Schmaltz blends classics from Rose's Jewish upbringing, like challah and hummus, with meals he created for his restaurants, like his popular all-day breakfast.
Quebec is definitely one of Canada's most food-focused provinces, probably thanks to French settlers and the food traditions they brought with them. And as Julian Armstrong writes in her cookbook, this extends beyond Montreal and Quebec City to the rest of the province, where seasonal ingredients, cheesemaking, local farms, traditional breadmaking techniques, and more are all common. This is both a cookbook (with recipes including Quebec's favourite ingredient, maple syrup) and a celebration of a unique province.
Acadians are a cultural group who trace their roots back to French-speaking settlers, and sometimes Indigenous peoples, in the Maritimes. Acadian food is a distinct culinary tradition with similarities to traditional Quebecois and Cajun cuisine. This book, a mix of history and recipes, includes chowders, pies, and other traditional Acadian dishes, along with an exploration of the evolution of Acadian cooking and culture.
There are many Canadians of Caribbean origin, especially in Ontario and Quebec. This cookbook from chef and TV personality Selwyn Richards, born in Jamaica, celebrates his Caribbean roots. He's gathered 60 recipes from different countries and included his own tips on how to plan menus.
Plant-Based Canadian Cookbooks
Laura Wright grew up in southern Ontario, working at her family's local food market. After going to culinary school and working in a restaurant, she started a blog where she shared plant-based seasonal recipes. Her vegan recipes for favourites like Eggplant "Bolognese" Pasta and Earl Grey Tiramisu are collected in this book.
Vegan doesn't have to mean boring, as former MTV Canada host Lauren Toyota proves in this book of comforting classic dishes. Using tons of creativity, Toyota creates plant-based recipes for your favourite deep-fried dishes. You'll find fried chicken, mac and cheese, and even pop tarts in this fun take on comfort classics.
Essential CANADIAN NON-FICTION About Food
Almost every major Canadian city has a Chinatown (Toronto has two!) and in general Canada has a huge population of people of Chinese descent. And that's evident even in small towns across the country, as Ann Hui explores in this book. Many Canadians towns have a family-run Chinese restaurant, which has given rise to dishes such as "Newfoundland chow mein" and "Chinese pierogies" — unique blends of Canada's different cultural influences. Hui travels across the country to interview restaurant owners and investigate the history of this tradition, weaving in her own family's story along the way.
Haida Gwaii is a remote archipelago in British Columbia and home to some of the most beautiful scenery in Canada. The islands are the traditional territory of the Haida, who have lived there for thousands of years. Author and poet Susan Musgrave, who first moved to the islands to work as the local marriage commissioner, weaves local traditions like foraging and feasting into this cookbook, along with stories of her life running a guest house on the islands. Part memoir, part cookbook, this is a compelling introduction to Haida Gwaii.
Jen Agg is one of Canada's foremost restauranteurs and wrote a candid memoir about how she made it in a male-dominated industry. Agg is hilarious as she skewers the bro culture of the Toronto food world. Whether she's recounting the time a man pulled down his pants behind the bar or writing about the conference she organized for female restaurant workers to share their stories of workplace harassment, Agg is funny and exacting. Her standards are high for everyone, including herself.
You may be wondering what a book about France, India, and China is doing on this list. Well, it's kind of a cliche in CanLit that a lot of our most well-known books aren't even about Canada (see famous Canadian novels set elsewhere, like Life of Pi, The Handmaid's Tale, The English Patient…). What makes a book Canadian is a topic of frequent debate here, and that extends to this culinary memoir, too. Jan Wong is a Canadian journalist and the daughter of restauranteurs. Wanting to write a book about home cooking in France, India, and China, she asked her twentysomething son to come along. As they learn how to make authentic risotto, scallion pancakes, and more, they reflect on the globalization of food, and how that applies back home in Canada.
Lenore Newman answers the question, "What is Canadian cuisine?" by travelling the country and investigating how Canadians really eat. She argues that the key ingredients (pun intended) of our food culture are seasonality, wild ingredients, and multiculturalism. Canada is a large, complex country with three coastlines, a huge variety of plants and animals, and many different ethnic communities, all of which have influenced our culinary culture, according to Newman. Along the way, she explores regional dishes like pan-fried cod tongues, lobster rolls, blueberry pierogies, and Montreal-style bagels. (The best bagels. Don't @ me.)
If these Canadian cookbooks don't quite satisfy your appetite for all things Canada, you can check out all of our posts about the Canadian literary scene. Find a Canadian novel to read while devouring a butter tart, the way we do it.