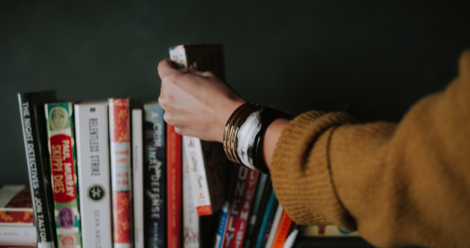 Can You Match The Novel With Its Opening Line?: Critical Linking, June 3, 2018
We're giving away $500 to spend at the bookstore of your choice! Click here, or on the image below to enter:

---
Can you name the novels with the best opening lines?
Some are super easy and others…are not!
____________________
"We have around 13,000 titles, but every book is hand-picked," says Smedh. Whether they were recommended it by a customer, publisher, or they found it at a book fair, "we could tell you something about all of these books".
The biggest sections are crime, fiction and sci-fi/fantasy, the latter of which has a room all of its own. A leather armchair and lamp are nestled among the children's books – ranging from English translations of Swedish classics like Pippi Longstocking to Latin versions of Wimpy Kid and Harry Potter translated into Scots (apparently it's better than the original!). This is where they host story-time events for kids – "we clear away the tables and lay out pillows".
____________________
Here's a challenge for you: find a book jacket that features an image of a woman over 40.
My own hunt – as yet unsuccessful – was prompted by the actor and novelist Barbara Ewing, whose novel about a drama-school reunion, The Actresses, has just been reissued. Ewing says she cried when she first saw the cover of the 1997 edition – although it focuses on women over 50, the jacket image was a close up of a young woman's face. This time around, she and publisher Head of Zeus have gone for an elegant photograph of a silver-haired woman that measures up perfectly to the book's protagonists. But Ewing says bookshops aren't interested.
This is true in all media, and it's even more pronounced when you look for older women of color.