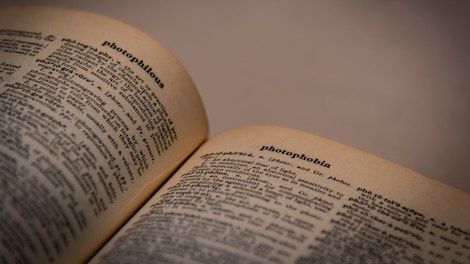 Critical Linking
Can You Guess Which Words Are Real and Which Are Fake?: Critical Linking, May 5, 2019Q
Sponsored by Audible.
---
Quiz: Can you guess which words are real and which are fake?
---
Audiobooks are often synonymous with long-form narratives. Poetry, in the way most of us conceive of it, is rarely that.
So what is a poetry audiobook? Do novels-in-verse count? Instapoets? Epics from the classic Greek tradition? What about individual poems read by their authors, captured by podcasts or public radio? Yes to everything.
Poetry can be found anywhere, so poetry audiobooks, at least for the purposes of this list, can be anything. Whether you're looking for collections from contemporary poets or children's stories-in-verse or conversations about poetry and the meaning of life, this list has something for you. And if any of the titles below surprise you, try listening to one to expand your horizons.
National Poetry Month might be drawing to a close, but these audiobooks will keep you entertained for months to come.
---
Yes, libraries offer access to trendy and popular books. But, they don't keep them on the shelf if they're not repeatedly requested by their communities over the years. We've identified 100 timeless, top novels—those found in thousands of libraries around the world—using WorldCat, the world's largest database of library materials.
So, check out The Library 100, head to your nearest library, and enjoy the read!