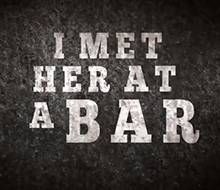 Opinion
Can the Book Trailer Be Saved?
Movie trailers are a great way to get potential moviegoers excited about upcoming films. They tease us and arouse our curiosity and often make us commit to seeing the movie months in advance. Not so for books.
Well, not so for most book trailers, with the exception of one recent trailer that I'll get to later. Book trailers can certainly arouse our curiosity and interest, but they very rarely do. While I often see people pointing out trailers for an upcoming movie in the "Dude, you gotta check this out" kind of way, I almost never see this done with books. And there's a reason. Book trailers are so often just plain awkward, and sometimes even just plain bad.
Even Margaret Atwood (or, more likely, her publisher's marketing division) gets it wrong. Check out the following, for Atwood's forthcoming MaddAddam. If you take away Atwood's name at the front and imagine you are watching the exact same trailer for a book by an author you had never heard of before…does it make you want to check out the book, or does the awkwardness make you stop the trailer about 25 seconds in?
[youtube]https://www.youtube.com/watch?v=a1MGqgOthUM[/youtube]
With this all in mind, I spoke to Cassandra Neace, who runs the book trailer portion of Book Riot and has seen quite a few in her time.
1. You are the queen of Book Riot's book trailers. To be honest, I have never been much of a fan of book trailers because so many of them fall into the trap of emulating movie trailers. Most of the time I end up thinking "I'd watch that movie," instead of thinking about buying and reading the book. Have you heard of this before? Does this happen to you?
There is a lot of emulation. You're right. Sometimes it works. Sometimes it doesn't. Trailers like the one for Miss Peregrine's Home for Peculiar Children do an excellent job of bringing the audience in to read the story. I think this is true because, first, the author was heavily involved in its production. Second, it takes place outside the book. It offers a bit of backstory, and that really worked. Other trailers, like the one for Rick Yancey's Fifth Wave (which I broke down for riot readers a few weeks back) feel more like movie trailers. I wouldn't know there was a book at all if I wasn't going into knowing that. There's also a great one for The Whipping Club that was produced by Red 14 Films. They treat their trailers like short films, and when they go into with that mindset, I think it works a lot better than treating the trailer like a trailer.
[youtube]https://www.youtube.com/watch?v=Omk_tKYhf4c[/youtube]
2. To what extent do you think book trailers influence a potential buyer's decision-making process? How many times have you bought books that you first heard of from the book trailer?
There is tremendous potential for a book trailer to make a potential reader – but most trailers don't capitalize on that potential. Non-fiction trailers do a better job of making their book appealing to audiences. They do it with humor or they do it by featuring the author in a creative way. Sometimes, they make really good use of technology to produce really stellar trailers, but it takes killer narration to make that work. The problem with trailers for fiction are that too many of them rely almost entirely on blurbs or they try to go live action. This can be a huge mistake for two reasons. First, its easy to tell when a live action trailer is based on the jacket copy rather than on the book itself. It just doesn't fit the book. And savvy book buyers who fall for that trick once are not going to trust a trailer again. The second problem comes from casting. Trailers don't cast their characters according to the descriptions in the book. And casting is a huge issue – as we've seen when it comes to movie adaptations. If the trailer isn't an accurate representation of what they end up buying, then why should they watch them?
3. What are some really good ones?
Some of my very favorite fiction trailers are Miss Peregrine's Home for Peculiar Children, The Snow Child, and A Tale for the Time Being. I also thought that the trailer for The Shining Girls was handled very well. In the non-fiction realm, I've really liked the trailers for The Drunken Botanist, Let's Explore Diabetes with Owls, and Gulp. I think these have done the best job of selling the book and amusing the audience. Now, if they could just get a wider audience…there is just so much wasted potential when it comes to book trailers!
[youtube]https://www.youtube.com/watch?v=XWrNyVhSJUU[/youtube] [youtube]https://www.youtube.com/watch?v=tEPSQM6_Lnc[/youtube] [youtube]https://www.youtube.com/watch?v=hiIrq3OP4JA[/youtube]
4. My favorite recent trailer is Chuck Wendig's I Met Her in a Bar, for two reasons: it doesn't pretend to be a movie trailer, and it shows actual words on screen. And it works, it sets the viewer up to think of buying a book. Let's take a look.
[youtube]https://www.youtube.com/watch?v=gcR1B-48lK4[/youtube]
Do you agree?
This trailer is one of the best examples out there. That's because it relies on the book and its content, not some canned marketing copy or manufactured blurbs. Chuck Wendig seems to have figured out the secret formula for reaching readers, and this trailer is one that lots of other authors would do well to pay attention to. He knows his stuff. I bought both books.
So, Book Riot readers, what are some of your favorite book trailers? What are some of the worst ones?
____________________________
Sign up for our newsletter to have the best of Book Riot delivered straight to your inbox every two weeks. No spam. We promise.

To keep up with Book Riot on a daily basis, follow us on Twitter, like us on Facebook, , and subscribe to the Book Riot podcast in iTunes or via RSS. So much bookish goodness–all day, every day.