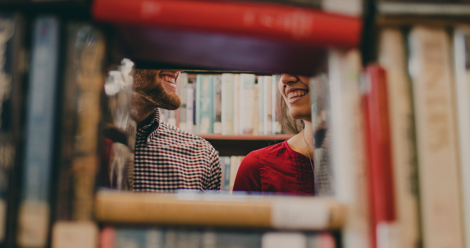 This content contains affiliate links. When you buy through these links, we may earn an affiliate commission.
The question is asked by my friend, Denise. She married her husband, Robert, six years ago. She is a designer, he works in real estate. They live in Brooklyn with their five year-old-son, Jack. I had no idea they were having problems.
"I wouldn't call it 'having problems,'" she says. "We just don't have anything in common except Jack. We're both so busy with work. It's like we've run out of things to talk about."
Denise has just read about an experiment of mine, one where I interviewed couples and matched them with novels. I tell her that I didn't do it to save their marriages (I would never presume to know the first thing about how to save anyone's marriage), but rather to find stories in which the couples might see reflections of themselves.
"It was mostly for fun," I say. And I mean it. "Maybe you could try something written by a specialist."
But Denise isn't interested in nonfiction. "I need something with a good plot or I'll fall asleep. Just give me a list of books to read."
"Okay, but I don't think it'll work." But even as I say the words I wonder, What if it does?
I am a big believer in the healing power of fiction. And I've seen how books can help someone leave an unhappy relationship. It might be interesting to think of novels that could inspire Denise to work on her marriage.
About a week later, my list is ready. I don't pick novels that are about happy marriages. Happiness is not the sort of thing a person can emulate. But I do pick stories that examine the challenges and rewards that come with cultivating a lasting romantic relationship.
My selections:
The Hopefuls by Jennifer Close
Sisterland by Curtis Sittenfeld
The Interestings by Meg Wolitzer
An American Marriage by Tayari Jones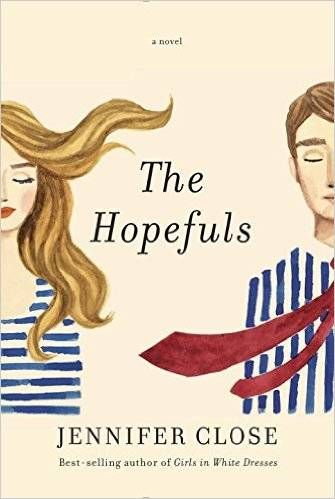 There are no perfect couples in any of these books (they are realistic novels: there are no perfect couples in real life, either). If nothing else, at least Denise will be entertained. There is no downside to reading a very good book, except perhaps that all good books invariably come to an end.
I call Denise a few weeks after our exchange. My skepticism has worn off—I am now excited, optimistic. Storytelling is at the heart of the human experience. Maybe the novels I selected can help Denise's marriage, after all.
But when Denise picks up she tells me that she's been too busy to read. I assume she's given up on the experiment. I hope that the same isn't true of her marriage, but she's too busy to talk.
I have to admit: I'm disappointed.
A few more weeks go by and my optimism dwindles to the point of extinction. Months later, I've all but forgotten about our plan. It was a crazy one, anyway.
And then, Denise calls me. Eleven months after I send her the list of books.
"Rob and I are going to Montreal," she says. Her tone is chipper. I am not used to a chipper Denise. "Would you and Bruno like to meet us there?"
Unfortunately, the dates don't work. Denise and Rob will be in Canada on the same weekend that I will be in Niagara-on-the-Lake with my girlfriends.
"But I love that you're travelling together," I tell her.
"Things have been good. Better than good," she says. I swear I can hear her happy blush over the phone. "And I owe it all to the books you recommended."
That's when my spirits soar. Could the novels really have worked? I picture Denise reading The Hopefuls and wanting to slap Beth in the face for jeopardizing her marriage. Unless maybe she sympathized with Beth? Denise is a proud feminist. She rarely sides with the man. Or maybe it was Jones's book that did the trick. Maybe it made her realize that her problems with Rob pale in comparison to Celestial and Roy's.
"We took it slow," she continues. "We don't have a lot of free time, so it took us at least one month to finish each book. But then we talked about it for hours—"
"Hold on," I say, my tone confused. "You both read all four novels?"
"And several after that. It's our new thing: we read the same book at the same time and then we talk about it. Kind of like a husband-and-wife book club."
I must admit: I'm surprised. I'm an avid bookworm who has been married for seven years and I never thought to do that with my husband.
"So the themes of the books got you talking about your marriage?" I ask. I now begin to picture Denise and Rob learning through the characters' journeys.
"God, no," she says, letting out a high-pitched laugh. "Listen, I appreciate the recs, but those stories had nothing to do with Rob and me."
"Then how did the books help?" I sound like what I am: a frustrated woman.
"Because they helped us discover something we both enjoy: reading! And now we found a way to do it together. I hadn't read a full book in ages! Rob, too. It gives us things to talk about. It's sort of like having an inside joke only better: we have inside stories and characters. It's great when we love the same book, but it's also kind of fun to argue about a book that I liked, and he didn't. Or the other way around. Now we're going through a thriller phase. We're in the middle of The Hunt for Red October. "
"But that's not remotely about relationships!"
Another laugh from Denise. "And thank goodness for that. Listen, let me know if you read any good murder mysteries. Or historical fiction…we're also making it a point to read diversely…"
We chat for another ten minutes. Or Denise chats—I mostly listen. I haven't seen her this excited in ages. It warms my heart.
By the time we hang up, I am smiling from ear to ear.
How wonderful to know that fiction has once again helped—even if not in the way I thought it would.