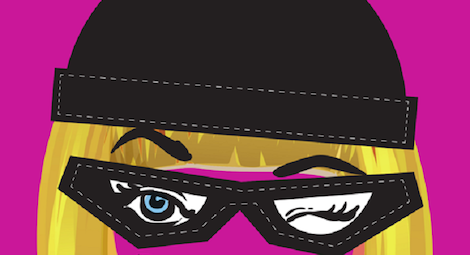 Interviews
Caleb Roehrig Talks About His New Novel DEATH PREFERS BLONDES
This content contains affiliate links. When you buy through these links, we may earn an affiliate commission.
Caleb Roehrig has lived all over the world and writes razor sharp YA novels like White Rabbit. Book Riot has discussed this novel before in our post "Mystery Novels & Thrillers for Horror Fans".
His new novel, Death Prefers Blondes follows teenage socialite Margo Manning. Margo leads a double life: one minute she's trying to get away from the paparazzi, the next she's pulling off a series of heists with a team of drag queen cat burglars. When their game of cat and mouse turns deadly, Margo and her team must rely on all of their skills to survive.
Caleb was kind enough to sit down with us at Book Riot for an interview to talk about Death Prefers Blondes and much more, enjoy!
Lucas Maxwell: Can you describe how growing up in Ann Arbor, Michigan influenced your writing if at all?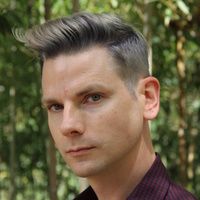 Caleb Roehrig: Ann Arbor was a great city to grow up in, because it's small, but not tiny, and the presence of a major university makes for an eclectic, diverse, and intellectual community. It gave me a love for intimate settings and inclusive casts, and taught me a lot about the value of curiosity. I've lived in Los Angeles, Chicago, and Helsinki, but it's no coincidence that my debut novel (Last Seen Leaving, 2016) was set in Ann Arbor!
LM: In Death Prefers Blondes, Margo leads a double life. Although I feel like we all put on different faces for different people, do you feel this kind of activity has been intensified with the pressure social media puts on us to put a spotlight on the minutia of our lives?
CR: Social media definitely creates a public performance space that I think people feel very pressured to engage with "correctly." We look around at the carefully curated online presences of others, and feel like there's something wrong with us because our lives don't feel nearly as perfect; so we cultivate our own profiles, and augment our photos to remove blemishes, and at the end of the day I do think it unfortunately engenders low self-esteem. In fact, my new year's resolution is to reduce the amount of time I spend online, because I find that I'm at my best—mental health-wise—when I'm not constantly trying to produce some sort of content.
LM: I feel that Death Prefers Blondes will appeal to readers of YA & those who typically enjoy adult thrillers. When you start working out a novel, do you think "this is a YA" or "this is an 'adult' novel" or does it just evolve on its own?
CR: Generally, I know from the outset if an idea is adult or YA, because some stories just hinge on a degree of life experience that makes the question moot; but every now and then, it's definitely not that clear cut. The fact is, when I first came up with the idea for Death Prefers Blondes (at the tender age of nineteen!) I envisioned the characters as being in college—like I was, at the time. They struggle with a lot more responsibility than the average teenager, and navigate a high-stakes world full of very 'adult' problems—but it's one in which they constantly struggle to find their footing. Aging the cast up would have cost me some of their critical vulnerability, while aging them down allowed me even more space to explore the coming-of-age aspects that fueled their emotional arcs. So, in this case, the choice was easy to make!
LM: The crimes in the novel are committed by Margo and her friends who are part of Drag culture. Recently, the Houston Public Library was sued by anti-gay activists for hosting a Drag Queen Storytime for children. Do you feel like Drag culture will ever be fully embraced by American society?
CR: With the growing popularity of programs like RuPaul's Drag Race, the art of drag has made significant inroads in American culture over the past decade. But at its core, it's an inherently subversive performance style. It challenges gender conformity, emphasizes femininity over masculinity, and gleefully revels in a lot of the stereotypes that queerphobic people have used to mock the LGBT community for generations. That's a lot for narrow-minded people to make peace with, so I don't know how soon it will be "fully" embraced—but there's a swiftly growing number of people who are falling in love with drag, and finally learning about its history and influence, and that gives me a lot of hope.
LM: Many of the characters in Death Prefers Blondes commit crimes because the people close to them have turned on them because of who they are. What would you say to high school students who are afraid to come out or be who they are because they are afraid of the consequences from their parents or friends?
CR: Over the past two decades, social conditions have mostly gotten better for queer youth. More teenagers feel safe coming out, and more and more they're being embraced by their families and friends; but many kids still grow up in communities where they know or have a reasonable fear that they won't be accepted for who they are. I see a lot of very careful emphasis on uplifting LGBTQ narratives in YA right now—which is great, to a point—but a message I really wanted to get across with Death Prefers Blondes is one of queer resilience. Drag culture is inextricably linked to the concept of found families, which are so prevalent in the queer community, and one look at the ballroom scene of the 1980s will testify to the ability of those who have suffered oppression and discrimination to build joy into their lives. What I hope is that the kids who are afraid to come out will read this book and realize that no matter what, they can still rise. They can still thrive and find support, and an entire community is ready to make a home for them.
LM: I could watch heist films and read about daring robberies all day long. Why do you think these kinds of stories like Death Prefers Blondes have remained so popular ever since people started figuring out clever ways to steal from others?
CR: For me, a lot of what appeals about a heist is the same thing that draws me to a good murder mystery, just in reverse. In detective fiction, the protagonist gradually uncovers puzzle pieces and fits them together in order to solve a crime; in a heist narrative, the protagonist has to construct the puzzle pieces in order to avoid detection and commit the crime. They're both high-stakes narratives about bold, intelligent characters trying to outsmart their opponents, and whether you're rooting for the cops or the robbers, it's the game that pulls you in. And everyone wants to know what it takes to get away with the perfect crime!
LM: What's the last book that made you cry?
CR: I'm going to cheat and give two answers, because I don't cry often when I read, and yet two different books I picked up this year did my feels right in. The first is The Weight of the Stars by K. Ancrum, which will be published by Imprint/Macmillan in April. It's a poignant, profound, and moving story about love and friendship that totally blew me away; and the second is Deposing Nathan, by Zack Smedley, which is a heartbreaking and cathartic debut novel about a queer teen's difficult journey to self-acceptance and the complicated relationship he has with his best friend. That one's coming from Page Street Books, later this year.
LM: I've got a team of 13 year old students who are writing a novel together every lunch hour in the Library. Would you be willing to provide them with any words of advice on finishing their novel?
CR: Stick to it! All stories are written one word at a time, and if you keep moving forward, eventually you'll get to the end. For me, it really, really helps to work from an outline. Once I've sketched out the whole story in thumbnail form, I know exactly where I'm going and what comes next. It's like having a map, and it makes getting to the finish line that much easier, so I highly recommend it.
LM: Here in the UK a research study revealed that in 2017 only 1% of books published for children and teens had a main character from a diverse background other than white and straight. I currently don't know what the percentage is like in the U.S. but do you feel more has to be done to include characters from diverse backgrounds in American YA novels?
CR: American publishing statistics aren't much better, and I believe authors really should make inclusive casts a goal when building their stories. Not only does that accurately reflect the world around us, but it gives younger readers a view into the life experiences of people that don't share their background, and helps dispel prejudices and misconceptions. In addition, it's also extremely important to remember that diversity must extend beyond the page; we need more books with marginalized characters, yes, but we also need more books by marginalized authors, and more marginalized hires across the board within publishing. We need those viewpoints in order to better serve the readers who are hungry for authentic representation.
LM: Last questions, I ask this of every writer I have interviewed: You've been magically sucked into your television. The good news is that you get to choose which TV family to live with. The bad news is that you have to stay with them…forever! Which family do you choose and why?
CR: There are so many great options, but right now I'm thinking I'd pick the Suarez family from Ugly Betty. They're funny, supportive, and full of love, and even when there's drama, they stick together. In a way, that describes the found family at the heart of Death Prefers Blondes, too, so I think I could do a lot worse!
Death Prefers Blondes is released on Jan 29th. You can find out more about Caleb's work & contact info at his web site.