This content contains affiliate links. When you buy through these links, we may earn an affiliate commission.
I love a good nerd story—who doesn't? From The Big Bang Theory to the now-pervasive presence of fandom, being a nerd is cool again. When I was a teen, though, there weren't many novels about nerds or celebrating nerdom, much less ones in a YA genre since that was still emerging (now I'm dating myself). But today, nerd-themed YA books are hitting the shelves like never before. So how do you know which novels about nerds you should buy, borrow, or bypass? Here are some pro tips.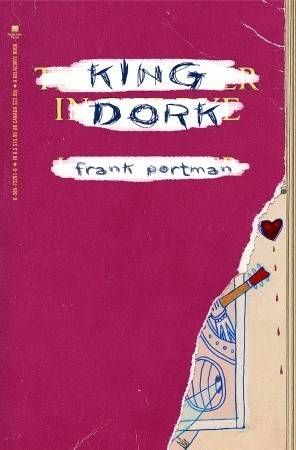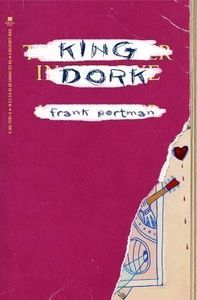 King Dork nerds it up like no other. Our hero is the grody and misunderstood misfit, Tom Henderson. Tom loves music and operates on the fringe society, just another misunderstood teen, until he decides to go on a journey of finding more about his late father through obsessively looking for clues in J. D. Salinger's cult-classic novel, The Catcher in the Rye. Caught in the crosshairs of a few conspiracies, Tom must keep his shit together to stay alive in high school and beyond. Portman's novel is definitely a send-up of teen years. I know because I, too, was bathed in the waters of Salinger. I liked this novel, but sometimes Tom's caustic narration got to me. It was an entertaining read, but I don't see any reason to own it. This novel is the first in a series with two published and a third in the works.
Verdict: Borrow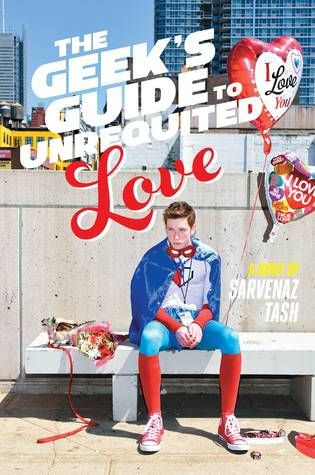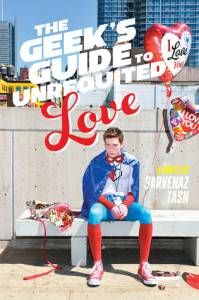 One of the highlights of YA contemporary literature in 2016 was Sarvenaz Tash's debut novel, The Geek's Guide to Unrequited Love. Uber-nerd Graham is in love with his best friend, Roxy. They grew up as neighbors in the Bronx, bonding over their favorite comic book and other geeky fandoms as well as their desire to write and draw comics together. Except Graham is hopelessly attracted to Roxy and it's unclear if she feels the same. Over the course of New York's Comic Con, Graham tries to confess to Roxy his feelings for her. With the nerdy backdrop of the convention, The Geek's Guide to Unrequited Love demonstrates the power of friendship among nerds and geeks, and that's something I love. Sometimes it's hard to be a nerd, but having friends who've got your back is crucial. I also love all the nerdy references in here. Nerds will soak it up. This is one of those novels about nerds you'll return to time and again, and one I recommend purchasing.
Verdict: Buy
Fangirl by Rainbow Rowell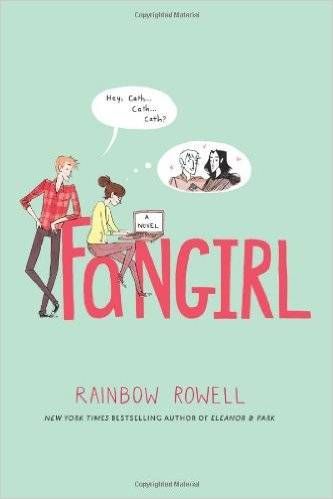 Ah, Fangirl. Have you read it yet? Cath is a freshman at the University of Nebraska. Her twin sister, Wren, is branching out and meeting new friends, experimenting with dating and partying while anxiety-ridden, shy Cath is sequestered in her room. A celebrity on the fan fiction scene, Cath is trying to wrap up her epic fan fiction drama, Carry On, based on the Simon Snow series, Rowell's nod to Harry Potter. While Cath hides out in the dorm, she grudgingly befriends her roommate, Reagan, and her ex-boyfriend/friend, Levi. Her attraction to goofy, sincere Levi makes for some swoonworthy moments. This novel about nerds is also not just about fandom, but also about growing up in your first year of college while you struggle to meet new friends, an experience many shy nerds might recognize in themselves. A cult classic itself, Fangirl has inspired much fangirling (in fact, if you look hard enough, you will find my Fangirl fan fiction somewhere out there on the Internet…) and is perhaps the only book ever to inspire a full-length fan fiction out of its own mythology, Carry On. This is definitely a keeper.
Verdict: Buy
What are some of your favorite novels about nerds? Leave a comment below! Check out all of our YA recs here.