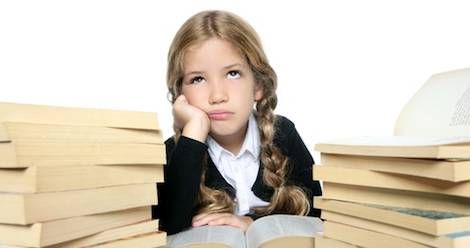 Buy, Borrow, Bypass: Second Books in a Series
We all know that feeling of finishing an excellent book, wanting more, and then finding out it's the first in a series.
But as much as we look forward to and pine for our beloved book's follow up, too often they can fall into the dreaded Second Book Syndrome, where the second book has a lot–perhaps too much, if we're being honest–to live up to, and sadly comes up short.
Recently I read three follow-ups to books I adored. Were the second book gods kind to me or were they their usual surly selves? Read on to find out! (And if you're wondering if you should read the previous books in these series, the answer is yes. You definitely should.)
---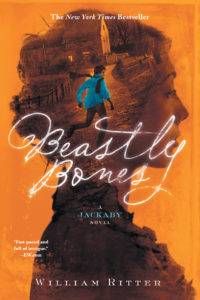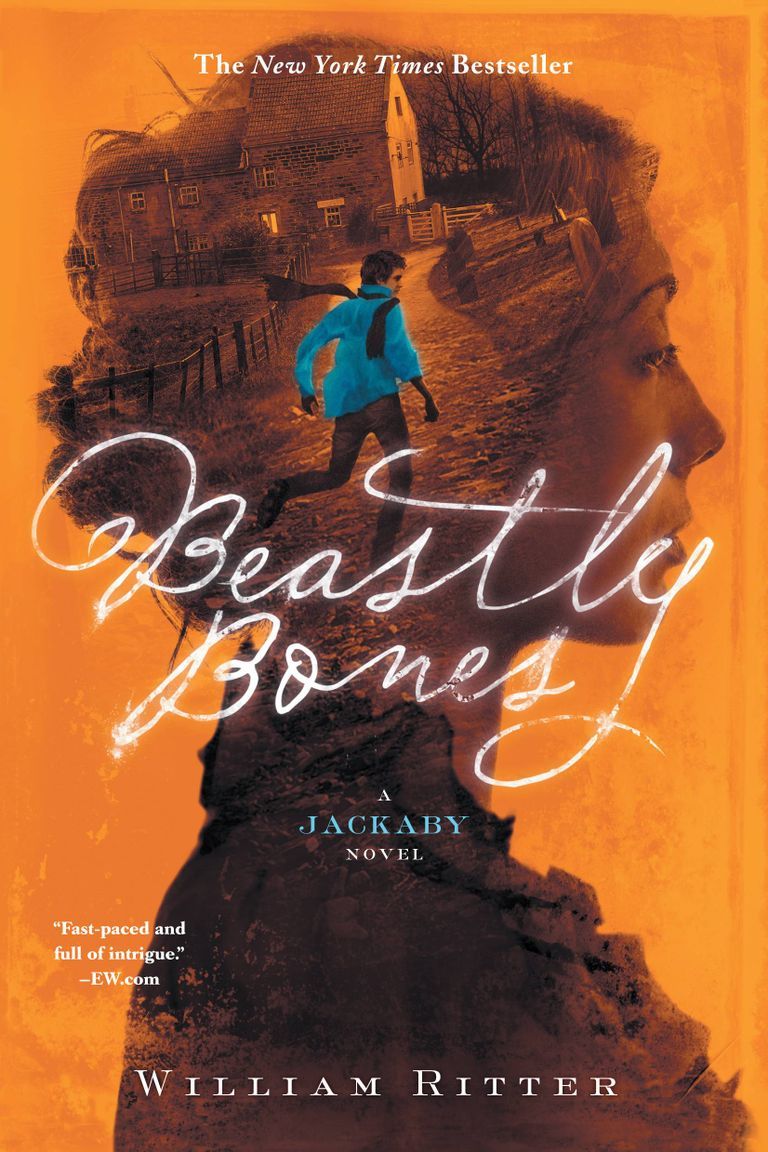 Beastly Bones (Jackaby #2) by William Ritter
Abigail Rook and her employer, eccentric investigator RF Jackaby, leave the crime-ridden town of New Fiddleham to look into a case of dinosaur bone theft in Gad's Valley. But as people and livestock start dying with increasing regularity, Jackaby is certain the dig has uncovered more than just fossils.
There's a lot to like about this book: I loved the nod to famous 19th century female journalists Nellie Bly and Margaret Fuller, and the Frankenstein-ish twist at the end was clever and unexpected.
That said, for the majority of the novel there didn't seem to be a lot at stake for Abigail and Jackaby, or any of the characters really. I wouldn't say it made the story boring, because it wasn't, but it definitely wasn't as gripping and fast-paced as Jackaby. At the very end it became clear why: the book's real purpose was to set up an overarching mystery for the next book[s].
Verdict: I'm more than willing to see where Ritter takes this. Buy.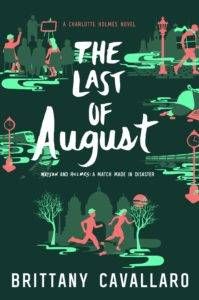 The Last of August (Charlotte Holmes #2) by Brittany Cavallaro
After a tough fall semester (to say the least), Charlotte Holmes and Jamie Watson are on winter break and visiting their respective families in England. Cuz sometimes you feel like a nut, and sometimes you don't! When Holmes' favorite uncle goes missing, Holmes and Watson take a break from their break to look for him, with a little help from August Moriarty.
I enjoyed the beginning of The Last of August, but once Holmes and Watson got to Germany, the story lost my interest a bit. I think part of the reason was that Watson and Holmes kept fighting, but it was never entirely clear why they were fighting or what they were fighting about. As Watson put it, them not fighting sounded almost exactly like them fighting. Confusing. Plus the whole party/fight/disappear cycle started to feel a bit repetitive after the -nth turn.
Still, I would probably be more enthusiastic about this book if it wasn't for the ending, which provided a truly head-scratching solution to the "mystery" and was a total downer on top of it. One of the things I liked about A Study In Charlotte was that even though some serious stuff happened to these kids, it never felt depressing. In The Last of August, only one truly serious thing happens over the course of the novel and yet the book has the feeling of a Shakespearean tragedy. The humor and fun of the first novel was largely absent.
Verdict: Idk. I didn't hate this novel–I loved revisiting Charlotte and Jamie–but I hope it's not a sign of where the series is headed. Borrow.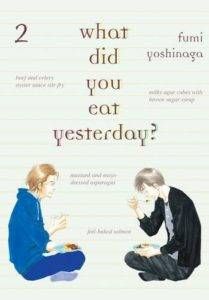 What did you eat yesterday? Volume 2 by Fumi Yoshinaga
In the second volume of this slice-of-life foodie manga, we learn more about Shiro's current and past relationships, including former boyfriends and his relationship with his parents. Meanwhile, there's food. Om nom nom.
I loooooooooooved What did you eat yesterday? Volume 1. Loved loved loved. I found it so inspiring and the food looked CRAZY delish, even printed in black and white. Plus Yoshinaga's art is simply fantastic. I still enjoyed Volume 2, but not as much, for several reasons: one, I think we can all agree Shiro is kind of a jerk, especially to his poor parents. This volume is supposed to focus on relationships, but I still have no idea what he and his boyfriend, Kenji, see in one another. I was actually rooting for them to break up, but it didn't happen. None of that would have mattered much, though, if the food aspect of the book had lived up to Volume 1. But it didn't. It wasn't as interesting or yummy-looking, and it wasn't incorporated into the story as well.
Verdict: Borrow. Maybe it's unreasonable to expect a book to look so delectable you're tempted to actually lick the pages, but that's the standard Volume 1 set!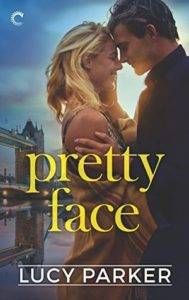 Pretty Face (London Celebrities #2) by Lucy Parker
Lily Lamprey is a television soap star, but what she really wants to do is work in the theater. Luc Savage's new play in London's West End is her big break, but should Lily risk her career and reputation on their mutual attraction?
Okay, this one's cheating a bit because "series" in romance novel terms means an interconnected group of standalone novels. Nevertheless, I was really disappointed in this follow-up to Parker's Act Like It (my fave read in January). Disappointed isn't even the right word, really, more like frustrated.
I like Parker's writing style, and her characters. My main issue with Pretty Face is that Luc and Lily spend very little time together during the course of the book, and whenever they do manage to find themselves alone in a room together, they're immediately interrupted by some cockblocker who's like, "I SEE WHAT YOU'RE DOING HERE, HANKY PANKY!" Rinse, wash, repeat. So over the course of 150 pages, they do little more than hug, stare at each other, and get to first base. If they were *really* that attracted to one another, I think they would make more of an effort to be together.
All that wouldn't make me too grouchy, though, if there was another plot to follow. But there's not. Luc and Lily are it. So with zip going on there, we get an endless series of scenes that do nothing to drive the narrative forward, most of which consist of people standing around and talking about Luc and Lily's "relationship." Hitchcock said movies shouldn't be scenes of people standing around talking, and it's not that fascinating in books, either.
Verdict: I know I'm an outlier here, but Imma give a bypass to this one.