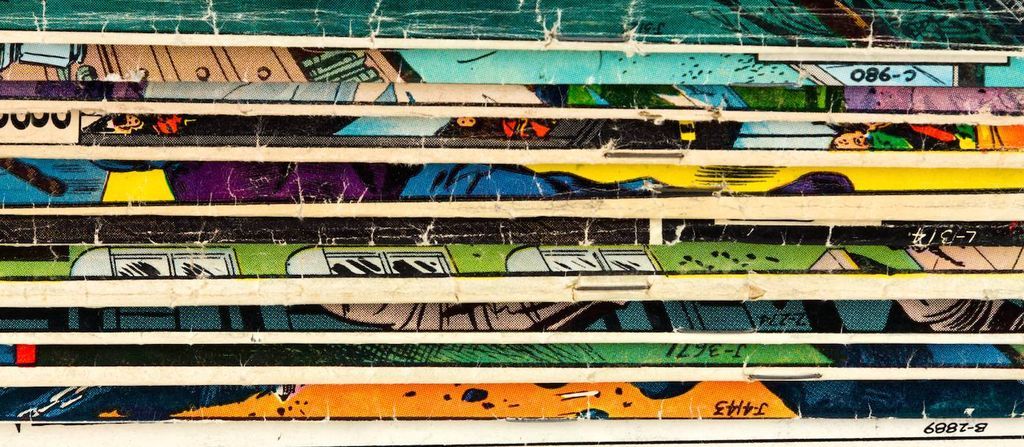 Buy, Borrow, Bypass: Graphic Novels About Kick-Ass Ladies
This content contains affiliate links. When you buy through these links, we may earn an affiliate commission.
A word about terminology: these are comic book trade paperbacks, which means they're collected editions of 4-6 issues of a comic book. You'll see them referred to as "graphic novels" around the interwebs and IRL, depending on what store you're in, but graphic novels are stand-alone works and therefore a different thing. Calling trades graphic novels seems born out of feeling squicky about admitting to reading a comic, but that's what you're reading, my friend. So call 'em whatever you want- graphic novel, trade, it really doesn't matter- but a comic is a comic is a comic. Own it.
Moving on.
Lumberjanes Vol. 1, Stevenson, Ellis, Watters, Allen (April 7, BOOM! Studios, Collects #1-4)
A comic about five young lady friends adventuring at summer camp, battling supernatural beasties (three-eyed wolves! River monsters!) and trying not to get in too much trouble from their camp director Rosie (a heavily tattooed retro-Riveter woman who I immediately want to be my adopted mother). This comic is full of pop culture winks and references to bad-ass women from history, usually in the form of sort-of-swears ("Holy Mae Jemison!"), riddles, and sly inside jokes for adults. Grown-ups will love this one, but it's also a thing you're going to want to shove into the hands of every kid you know. Friendship to the max!
Verdict: Buy, in the name of the Kitten Holy!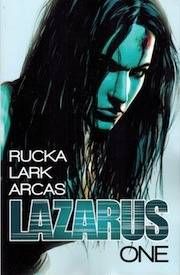 Lazarus Vol. 1: Family, Rucka, Lark, Arcas (Image, Collects #1-4)
I no longer consider myself a comics newbie, but a small part of my soul still felt like a beginner since I hadn't picked up Lazarus. Hoozah, I have now bested that totally arbitrary rule I made up, and I'm so glad I did. In this grim but totally believable version of our future, society has devolved into feifdoms ruled by single families (it's basically mob-style family-run corporation/governments, writ large). Eve is the Carlyle family's Lazarus- their genetically engineered sister, designed to be the family's indestructible bodyguard, messenger, and general-purpose weapon. In Vol. 1, there are heavy doses of double-crossing, espionage, and explosions- it's the closest I've ever come to feeling like I'm watching an action movie while reading a comic. It's a page-turner with interesting things to say about class and poverty, and you instantly want to know what happens to Eve…but it's also ultra-violent, so if that's not your thing, this won't be, either.
Verdict: Bypass if blood-splatter makes you queasy, buy if can deal.
Velvet Vol. 1: Before the Living End, Brubaker, Epting, Breitweiser (Image, Collects #1-5)
Ok so what if (and just go with me here) James Bond was killed in the line of duty, and while investigating his death his fellow spies found out that Miss Moneypenny was not only not "just" a secretary, but was a better spy than Bond? And BONUS, you got to experience the story from Moneypenny's POV instead of Bond's (much more boring) one? That's this. Velvet is a secretary at a top-level super-secret agency. Their best agent is killed and while she's trying to help her bosses figure out what happened, she's caught in a situation that makes her look rullll guilty. She has to run, and to survive she has to find the real killer, and to do THAT she has to re-activate her latent super-spy abilities. There's banter, there's ass-kicking, there's '70s post-Cold-War angst, there's moody smoking of cigarettes. What more do you want?
Verdict: Buy, then read it while drinking a martini (stirred, why would you ever shake a martini that's just going to water it down JEEZ)
____________________
Meet our new site devoted to comics: Panels. Follow them on Twitter and Facebook!