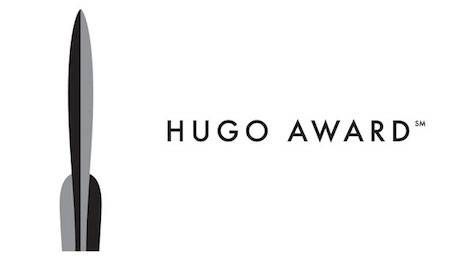 Buy, Borrow, Bypass: 2017 Best Novel Hugo Awards Finalists
It's the most wondrous time of the year: Hugo Awards season. The shortlist for one of science fiction and fantasy's longest running and most prestigious awards was announced by Worldcon 75, the 2017 Worldcon, on April 4, 2017. Voting will take place until July 12, and the winners will be announced at Worldcon 75 in Helsinki on August 11. Here, I'm giving you a buy, borrow, bypass breakdown of the six Best Novel Hugo finalists.
All the Birds in the Sky by Charlie Jane Anders
Fair or not, some books are inextricably linked with the things happening in our lives as we read them. I was midway through Charlie Jane Anders' debut novel when I received word my grandfather had passed away, and I finished reading it on the plane traveling for his funeral. I'm not sure if my heightened emotional state helped or hurt my opinion of All the Birds in the Sky, but it certainly makes my memories of the book vivid. It's the story of childhood friends Patricia Defline and Laurence Armstead, as they grow up, grow apart, and reunite as adults on opposing sides of a world-changing science fictional/fantastical showdown. It's by turns funny and heartbreaking. It's a peculiar yet winsome mixture of science and magic grounded in a world just a few steps sideways from our own. It's part bildungsroman, part apocalyptic subversion. You'll either love it or hate it, but either way it's an engrossing read.
Verdict: Buy.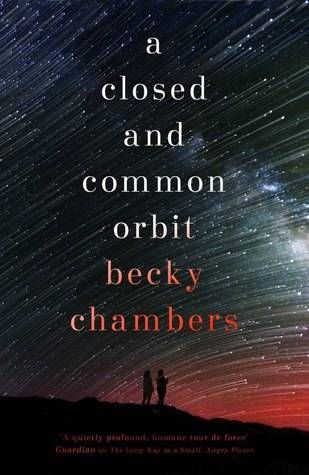 A Closed and Common Orbit by Becky Chambers
Chambers' previous novel set in this world, The Long Way to a Small, Angry Planet, was one of my top five books of 2015, so it's more than likely I came into A Closed and Common Orbit with unrealistic expectations. Both take place in a far-future society with a plethora of interesting species, technology, and space adventures. Long Way told the story of outsider Rosemary learning to be part of a ship's crew — garnering numerous comparisons to Whedon's much-loved Firefly — and about what life was like in the larger universe. A Closed and Common Orbit tells the parallel stories of Lovelace, an AI new to life in a humanoid body, and Pepper, an engineer always searching for part of her past. The alternating timelines and the viewpoint characters didn't work as well for me in this book, though I still enjoyed the story's examinations of personhood, sentience, and personal growth.
Verdict: Borrow, with a strong recommendation that you read The Long Way to a Small, Angry Planet first. Although both books stand alone quite well, there's a fairly large spoiler for Long Way in A Closed and Common Orbit.
Death's End by Cixin Liu, translated by Ken Liu
The final book in the Remembrance of Earth's Past trilogy, Death's End really goes for broke in its attempts to be an epic tale. I struggled through it for much the same reason I struggled through the first two books: the depictions of women are by turns baffling and infuriating. If you were bothered by that in the first two novels, I warn you it's still at issue here. The woman at the center of Death's End, engineer Cheng Xin, is by turns patronized, deified, and vilified both by the male characters and the narrative itself. If you can ignore this, and the author's tendency toward paragraph upon paragraph of info-dumping, there are certainly the bones of a very compelling tale of humanity's future within these pages. The science involved is fascinating, and if you're on the hunt for oldschool hard science fiction this might fit the bill.
Verdict: Bypass unless you've read the first two and have a hankering for more hard SF.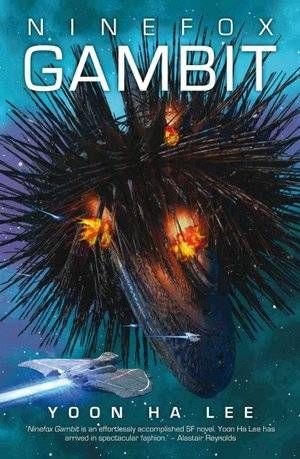 Ninefox Gambit by Yoon Ha Lee
I spent a good portion of Ninefox Gambit completely bewildered by everything that was happening, but the book is no less enthralling for that. I'd have a difficult time summarizing the plot even if I wasn't worried about giving away one of the many interesting twists and turns the plot takes. It's a far-future space adventure, and a tale of friendship (sort of? kind of? it's a very fraught partnership-type situation between a disgraced captain and an undead military tactician, so whatever you'd call that, I guess) and there are awesome robot pals.
Verdict: Buy, both because that ending will definitely have you onboard for the next book and because Ninefox Gambit feels like a spiritual successor to Ann Leckie's excellent Imperial Radch trilogy.
The Obelisk Gate by N. K. Jemisin
Like its predecessor, The Fifth Season, The Obelisk Gate is a beautifully composed and incredibly dark dystopian tale. I want to warn for body horror that I found quite tough to read, though those difficult scenes are very moving and certainly add power to the overall narrative. This is a case of a book being very well written, but just Not For Me. The characters are wonderfully drawn, the pacing is slowly and deftly built as the book goes on, and there are few writers who can match Jemisin for cohesive and intriguing worldbuilding.
Verdict: Borrow, but only because it's grim enough that I wouldn't want to read it more than once.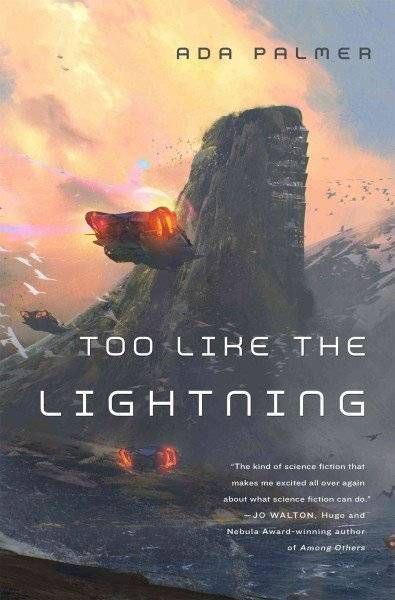 Too Like the Lightning by Ada Palmer
One of the most ambitious debut novels I've read in years, Too Like the Lightning is a science fictional tale set on Earth in 2454. The prose is gorgeous and the ideas interesting, but I had some difficulty following the meandering plot and connecting with the characters. It sometimes read like an elaborate exercise in worldbuilding rather than a story, though I know many people who love this book and would argue that that's the entire point. As a cisgendered woman I'm hesitant to weigh in on the discussion of this book's depiction of a post-gender society, but I will say that Mycroft, the narrator, specifies that Too Like the Lightning's society uses 'they/them/their' pronouns while frequently using 'he' or 'she' pronouns to gender characters. Mycroft is an unreliable and deeply unpleasant narrator (and admitted violent criminal), so there are myriad reasons why Palmer may have made this choice, but it seems worth noting.
Verdict: Bypass, unless you're on the hunt for some new sociopolitical science fiction.