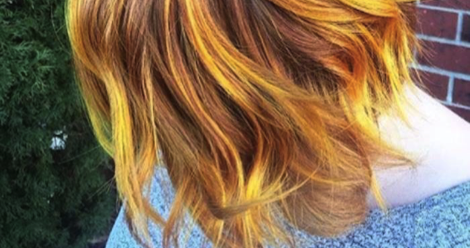 Butterbeer Hair–Get the Trending Look: Critical Linking, March 28
Today's Critical Linking is sponsored by Disarmed by Izzy Ezagui, from Prometheus Books.
---
It's a true delight when interests intersect and form a magical union — and given that the crazy hair color trend shows no signs of slowing down, it makes sense that eventually we'd arrive at the merger of beauty and Harry Potter. Butterbeer hair, a term coined by our friends at Revelist, is a gorgeous amalgamation of red, yellow, and orange hair colors that pay homage to the Harry Potter universe's most beloved beverage.
---
The late Ursula K Le Guin wrote many well-loved novels, but few people know that the legendary science fiction and fantasy author once made an album. The strange and enchanting record Music and Poetry of the Kesh – which Le Guin created with the electronic musician and composer Todd Barton to accompany her 1985 book Always Coming Home – has been reissued, following Le Guin's death in January.
---
In the wake of what is now the deadliest mass shooting in modern U.S. history last October, Image Comics has announced a bumper anthology of comics about the trauma of gun violence in America—and with it, contributors from some of the biggest artists and writers in the comics industry like Gail Simone, Neil Gaiman, Kelly Sue DeConnick, and so many more.