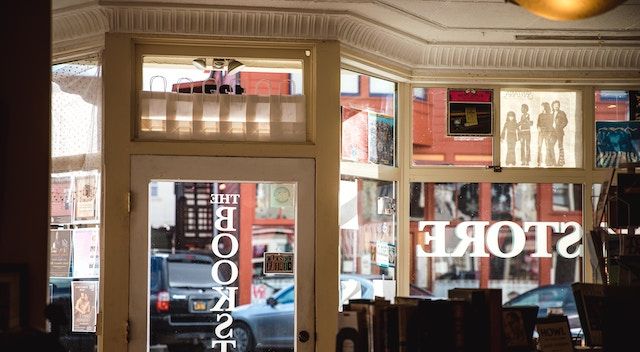 For the first time in three years, there is now a bookstore in the Bronx!
Ever since the last Barnes & Noble closed its doors in New York City's northernmost borough on December 31, 2016, the nearly 1.5 million residents of the Bronx have been without a single bookstore.
That doesn't just mean an independent bookstore, either. That's bookstore, full stop. For those three years, there has been no bookstore in the Bronx of any kind. Just take a moment to consider the gravity of that statement.
Acknowledging the value that bookstores, especially independent ones, add to their community, it kind of makes you think about what you take for granted, doesn't it?
But now, thanks to the efforts of Bronx native Noëlle Santos, that's all changed. The Lit. Bar, a bookstore/wine bar located in Mott Haven, officially opened its doors on April 27, 2019—Independent Bookstore Day.
The Lit. Bar had a lot of help to get to where it is today. In 2016, Santos won the $7,500 second-place prize at the New York Public Library's StartUP! Business Plan Competition. In 2017, an Indiegogo campaign raised $154,546 from over 1,800 backers. Book Riot has been there from the beginning, encouraging Rioters to support the bookstore and announcing the launch of its Indiegogo campaign on our podcast.
Of course, like any great independent bookstore, The Lit. Bar is much more than a bookstore. There is an event space for author readings and other workshops, which according to the website is already booked through June. The website also announces a forthcoming consignment program for self-published titles and other products to support local authors and businesses.
If you want to support The Lit. Bar but can't visit in person, sign up for the newsletter on the website to stay posted on what's happening. You can also follow the bookstore on Instagram or Twitter.