News
Britney Spears's Memoir Sells 1.1 Million in First Week
This content contains affiliate links. When you buy through these links, we may earn an affiliate commission.
It may not have topped the first week sales for the other most-anticipated memoir of 2023, Prince Harry's Spare, but queen of pop Britney Spears's memoir The Woman in Me sold a cool 1.1 million copies in its first week of publication. This is an astronomical number of books sold, but how does it compare to other big memoirs over the last half decade?
Finding first week book sales is difficult without access to Nielsen BookScan. But for big books, Publishers Weekly often includes sales numbers when a title has made an impact. Find below a small graph of some of the biggest and/or buzziest celebrity books published since 2018 with available first-week US sales data.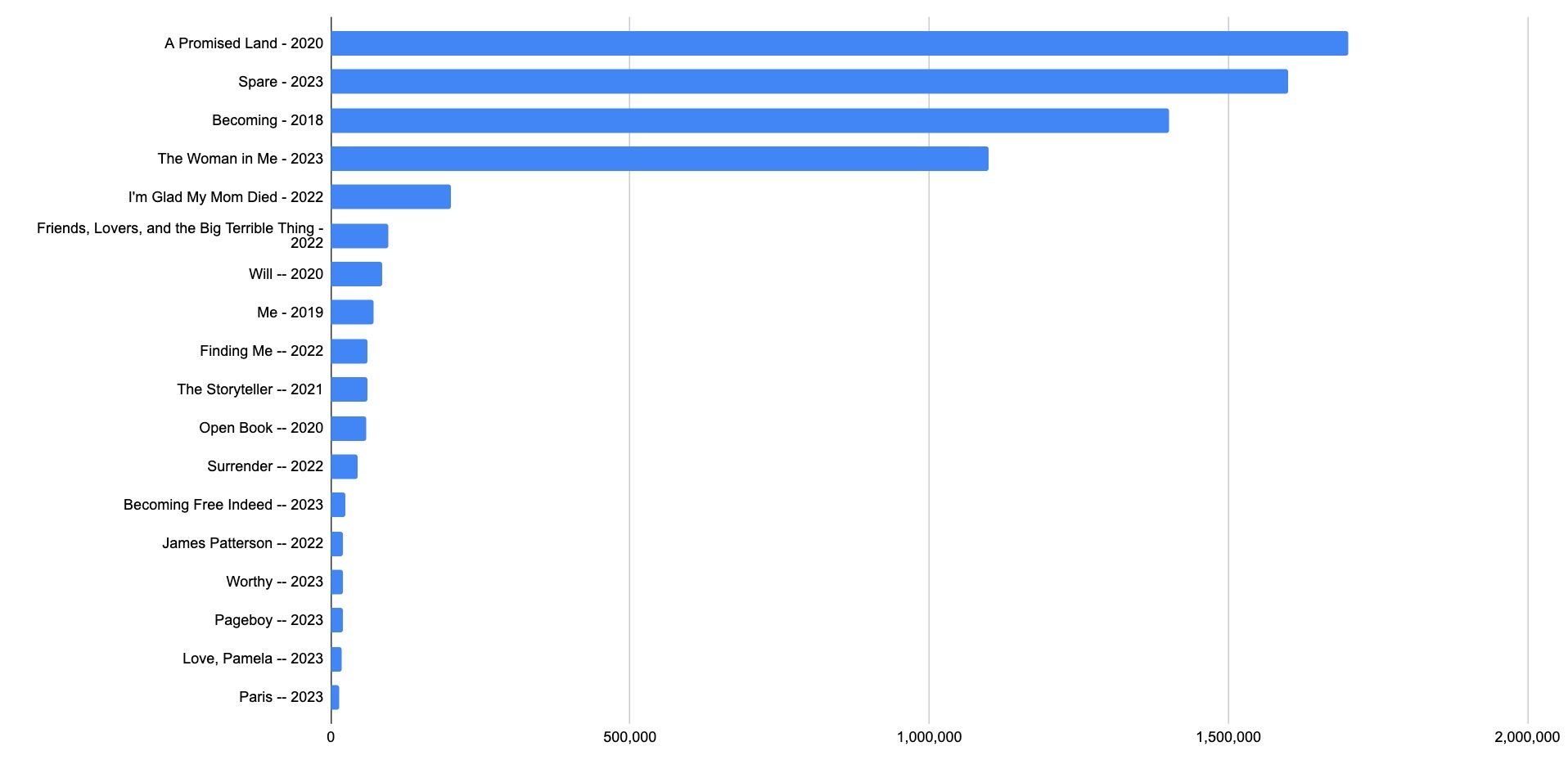 The fastest selling memoir in the United States was Barack Obama's A Promised Land, slightly eking out the first week sales for the Duke of Sussex. Obama's post-presidential memoir sold a record-breaking 890,000 copies in the first twenty-four hours of its publication alone. Michelle Obama's Becoming was the third fastest selling memoir, followed by Spears', then Jeannette McCurdy's I'm Glad My Mom Died.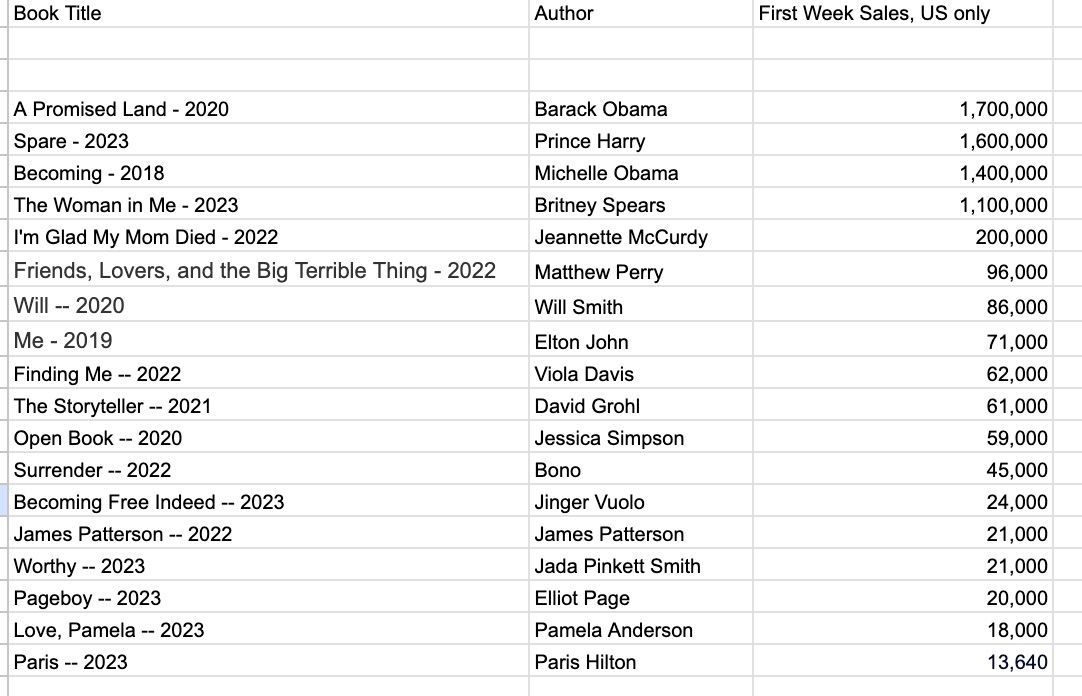 Again, this pulling of data is not scientific, as it did not look up every memoir ever published and because finding the first week sales data is challenging. However, it provides some pretty powerful context for what 1.1 million copies of a book being sold in a week looks like visually–it's far from the norm or from the average and it puts Britney Spears up there with major political figures in the US and the UK.
Given how little promotion went behind The Woman In Me, it's an even more impressive feat to consider.
Next week, Barbara Striesand's hotly anticipated memoir My Name Is Barbara hits shelves. Will it find itself among some of the biggest titles of the last few years?
---
Find more news and stories of interest from the book world in Breaking in Books.