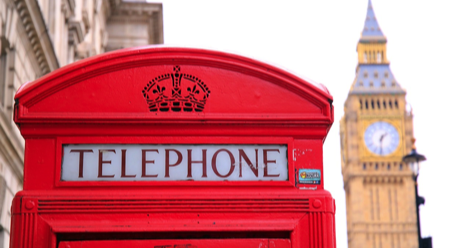 Lists
5 British Books to Look Out For in October
This content contains affiliate links. When you buy through these links, we may earn an affiliate commission.
If there's a theme to this month's offering of British books being published in the US, it's challenge. There's the challenge of fighting the patriarchy. There's the challenge of dealing with the internet and the surprising and sometimes dark world it opens up, and the challenge of imagining a world in which teen girls hold the power. There's a literary memoir to help us with the challenges life throws at us and a novel exploring the challenge of being stuck with our families. But it's October, so here's to enjoying these sometimes scary things snuggled under a duvet, sipping hot chocolate.
The Bloodprint, by Ausma Zehanat Khan (Harper Voyager, 3rd October)
Ausma Zehanat Khan, a British-born Canadian, is known for her great mystery series which features Muslim characters. The Bloodprint is the first installment in her new fantasy series. "A dark power called the Talisman, born of ignorance and persecution, has risen in the land. Led by a man known only as the One-Eyed Preacher, it is a cruel and terrifying movement bent on world domination—a superstitious patriarchy that suppresses knowledge and subjugates women. And it is growing." Sounds timely.
Comedian and journalist Viv Groskop has discovered the answers to all of life's big questions in Russian literature, and she shares them with us here. What do you do if you're anxious about your appearance? Or if you're suffering from the pangs of unrequited love? Or if you're not sure what to do with your life? The Russians are here to help. I seem to remember there's a lot of helpful hints on the farming front, too, what with all that wheat threshing. (Looking at you, Tolstoy.)
The Power by Naomi Alderman (Little, Brown, 10th October)
This speculative novel won this year's Baileys Prize for Fiction, one of the big British literary awards, and could be just what you need after bingeing The Handmaid's Tale. The world of this book is similar t0 ours, but with one important twist: teenage girls are now hugely powerful—able to cause immense physical pain as well as death. And, of course, this twist changes everything.
Well-respected journalist Andrew O'Hagan turns his investigative reporting to three Internet-related stories: Julian Assange and Wikileaks, the mysterious founder of (the arguably equally mysterious) Bitcoin, and his own adventures building an entirely new identity with which to explore cyberspace.
Seven Days of Us by Francesca Hornak (Berkley, 17th October)
If you loved Emma Straub's The Vacationers, this might be one for you to try next. The Birch family are quarantined away over Christmas after one of them returns from deploying her medical skills in an epidemic abroad. And to make matters worse, even the Wi-Fi is uncooperative and they might have to talk to each other. Secrets and tensions and an unexpected guest are all part of what awaits them. Sounds like a delicious read.