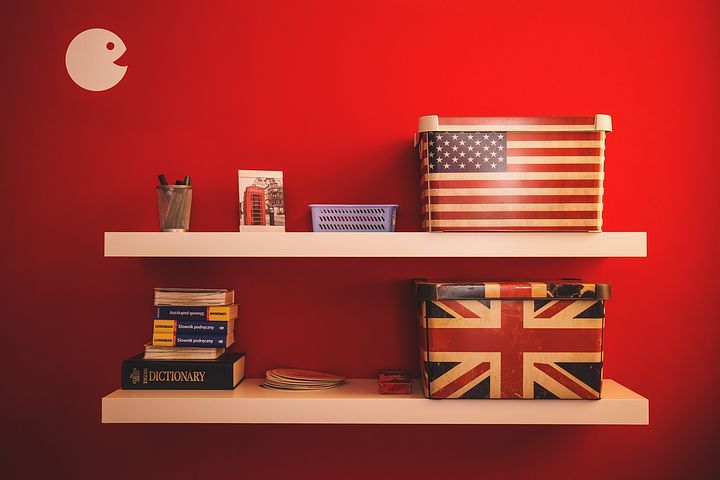 Lists
5 British Books To Look Out For in the US in January
This content contains affiliate links. When you buy through these links, we may earn an affiliate commission.
There's a lot of literary goodness coming across the Pond from the UK this month, and it was hard to narrow it down to five books, but for you, dear reader, anything.
The Music Shop, by Rachel Joyce (Random House, January 2, 2018)
Rachel Joyce's 2013 novel, The Unlikely Pilgrimage of Harold Fry, was beloved in the UK, so there was a lot of buzz surrounding this new book of hers. It was a Book at Bedtime on Radio Four and you can listen as you read with related playlists on Spotify. Frankly, I'm a little disappointed in myself for not having read it yet, because: a love story with a musical backdrop, set in the late 1980s? Yes, please.
Happiness for Humans, by P Z Reizin (Grand Central Publishing, January 9, 2018)
I loved the film Her, and so I'm interested in this new take on the human-AI relationship, in which Jen's sophisticated piece of software, Aiden, is convinced he knows what will make her feel better after a breakup. In the UK, Red Magazine's literary editor Sarra Manning has called it "the book that made her immune to the January blues."
The Chalk Man, by C J Tudor (Crown, January 9, 2018)
One of many thrillers jockeying to be the next runaway bestseller, this one is pitched as "Stephen King meets Stranger Things" and is a Bookseller Magazine One To Watch this month. Its characters must figure out what really happened back in the '80s when a chalk-drawn man led them to a dismembered body. If they don't, the consequences could be disastrous.
It's a mystery as to why this wasn't published in the US in time for Prime Gift Giving Season, as this would make a great present the Bake Off fan in your life. But store it away for their birthday, or treat yourself to tales of Britain's "most popular cookery contest": "from bread lion to bin-gate; heart throbs to Twitter trolls; soggy bottoms to sticky buns."
Anatomy of a Scandal, by Sandra Vaughan (Atria/Emily Bestler Books, January 23, 2018)
As I type, I am two thirds of the way through this book, and if I'm being completely honest, the only place I want to be in snuggled up in bed finishing it off. It's that rare thing—a book that wholly merits the buzz it's been getting for a few months now in the UK. Every sentence is skillfully put together, and it's a thoughtful if heartbreaking and, at times, hard-to-read exploration of the complexities of the emotions surrounding sexual violence. If you liked The Party, with its damning indictment on the British Establishment and atmospheric Oxbridge flashbacks, you'll definitely want to dive into this one.
Okay, fine, when I said I'd succeeded in narrowing the books down to five, that was not quite true. Here's a bonus book, not British but translated by a Brit:
The Perfect Nanny, by Leïla Slimani (Penguin Books, January 9, 2018)
Myriam and Paul become increasingly dependent on their ideal, hard-working nanny, Louise. "But as jealousy, resentment and suspicions increase, Myriam and Paul's idyllic tableau is shattered…" Called Lullaby in the UK, this psychological thriller won the prestigious Prix Goncourt in France, becoming a stand-out bestseller even before then. It has been translated by British author Sam Taylor, and named among the best fiction in 2018 by The Guardian.