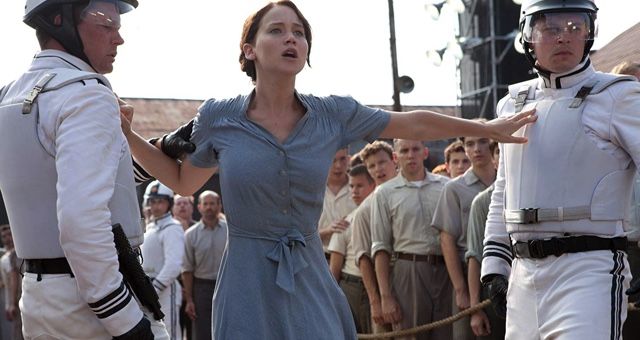 Opinion
So You Want To Bring Back Dystopian YA? Well, Here's Why It Never Left
With the announcement of a prequel to Suzanne Collins's popular young adult trilogy The Hunger Games, there has been a wealth of discourse on why it's finally time to bring back dystopian YA. It's a trend that dominated both the YA scene and the box office in the early 2010s, with the success of The Hunger Games seeing major film production companies competing in a fierce battle for the next big blockbuster hit.
Lionsgate, in particular, was quick to try and replicate its success with Veronica Roth's bestselling Divergent trilogy, starring Shailene Woodley as its heroine. But by 2016, the trend suffered a severe burn out. The third film in the Divergent franchise underperformed at the box office and the final installment was never made, leaving Tris and Four's story without a proper conclusion, much to the disappointment of dedicated book fans. Allegiant, for many, marked the end of the dystopian YA craze in Hollywood.
But what about the books? Is Suzanne Collins bringing back dystopian YA? Is the trend finally rising from the ashes, allowing us all to relive our best 2012 selves? Well, you can't bring back something that never really left.
The Decline Of Dystopian YA
Despite the apparent decline of dystopian YA movies in Hollywood, a steady stream of young adult novels in recent years has kept the genre afloat for teens who still wanted to consume these stories outside of the adaptations.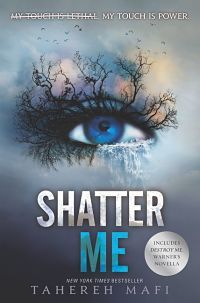 Some of the most popular series, like An Ember In The Ashes by Sabaa Tahir and Shatter Me by Tahereh Mafi, both written by authors of colour, were first published during the dystopian craze of the early 2010s, and subsequent books continue to be published without the marketing push that saw the likes of The Hunger Games and Divergent driven to success.
Is Dystopia Just The New Contemporary?
Perhaps one of the reasons that we've seen a decline in dystopian YA stories is because we are now edging closer and closer to these post-apocalyptic worlds, so that dystopia has become the new contemporary. Instead of reflecting our anxieties, as the genre had previously done, it now reflects our realities.
Even the dystopian worlds of our favourite YA novels, with their corrupt governments and rebellious teens, now have unmistakeable similarities to the current socio-political climate. In fact, post-election America is taken straight out of the pages of a dystopian YA novel. But the problem with this stance is that dystopian YA has always depicted contemporary issues, at least ones that are largely faced by communities of colour.
As we become more aware of these issues, we start to see the genre for what it really is: white heroes and heroines living with contemporary problems for people of colour within a fictionalised world.
Rereading Between The Lines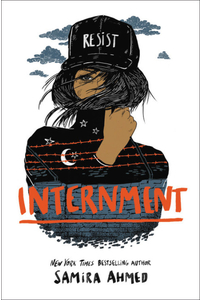 During the dystopian YA craze, I fell in love with Veronica Roth's Divergent trilogy. Even today, it's one of my favourite series for its message about discovering who you are, learning to accept yourself for you and knowing that labels don't have to define us. But it wasn't until recently that I realised how the books also reflect the use of modern day internment camps where civilians are surrounded by a chain-link fence, divided into specific groups and placed under constant surveillance.
It was reading Samira Ahmed's Internment, where a similar thing occurs but for Muslim Americans, which really put it into perspective. Set in a near-future United States, Internment feels far more rooted within our reality. But, despite the similarities between the two novels, it seems that we only really classify the former as dystopia because we are horrified at the prospect of a future where white people are also affected by these contemporary issues.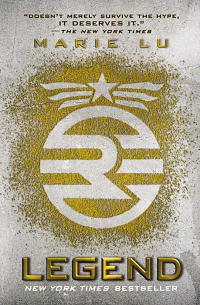 Similarly, Marie Lu's Legend trilogy, which is also getting an additional book years after its conclusion, addresses a very specific issue faced by communities of colour today. In the novels, the Republic government is found to intentionally infect its poorer citizens with strains of a deadly plague through the water supply.
We are currently witnessing this in the way that Flint, Michigan, with a majority Black population, still doesn't have clean water. Or the way the main water supply for the indigenous populations of Standing Rock, North Dakota, is now threatened by the construction of an oil pipeline. In recent years, we have become more aware of these issues through movements led and created by the youth.
Life imitates art, after all, and teenagers are rising up to become the leaders they once read about or saw on the big screen. Through a steady diet of dystopian fiction, we armed our youth with the courage and inspiration to stand up against corrupt administrations and corporations.
Leading A Revolution
Though the events of The Hunger Games seemed unlikely to occur in real life when we first read it, we are now bearing witness to a world in which teens are killing teens with knives or shooting their classmates with guns that have been placed directly into their hands by the failing government. But after the shooting at Marjory Stoneman Douglas High School in Parkland, Florida, it was the teens who also took a stand and led the March For Our Lives, a global movement to demand gun reform in the United States.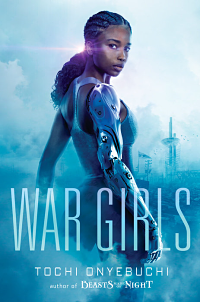 More recently, we have been exposed to the devastating effects of climate change through a wealth of post-apocalyptic YA novels like Want by Cindy Pon, Dry by Neal and Jarrod Schusterman, the upcoming War Girls by Tochi Onyebuchi and London Shah's debut novel The Light At The Bottom Of The World.
None of these scenarios are particularly implausible when we currently find ourselves in an "existential crisis," to quote Greta Thunberg, the Swedish teen who is taking a stand against climate change by leading the global #SchoolStrike4Climate. "Most emissions aren't caused by individuals," she says. "They're caused by corporations and states." So, we should all be holding our governments accountable for the impact their actions have on the planet before these dystopian worlds really do become our everyday realities.
The Fate Of Dystopian YA
It's clear that dystopian YA fiction is still thriving in the publishing world and, in turn, inspiring young readers to take a stand. As for the box office, it's unclear whether there's still the same demand for these stories on the big screen. We do know that Lionsgate is already interested in adapting the untitled Panem prequel and Samira Ahmed's Internment has been optioned for film. Recently, Marie Lu's Legend trilogy was reacquired by BCDF pictures, but whether any of these will actually go into production and give rise to another flood of dystopian YA movies is relatively unknown. Until then, we can continue to successfully ride the wave of recent contemporary adaptations.
Dystopia is just our contemporary, after all.