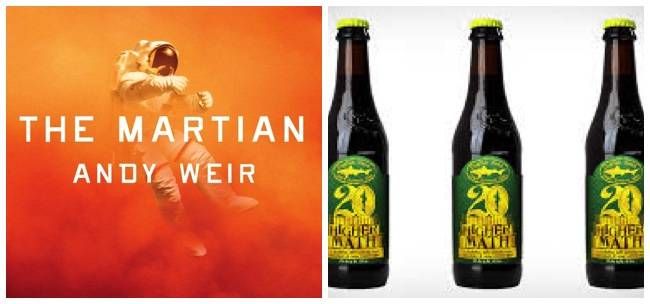 Lists
Brews and Books: Beer and Book Pairing Recommendations Part II
This content contains affiliate links. When you buy through these links, we may earn an affiliate commission.
I've said it before and I'll say it again, books and beer are a perfect match. Trust me, if you need a legit fix for a lousy day at the office it's the best medicine. Here are some new recommendations for pairing books and brews:
Founders All Day IPA – The Goldfinch by Donna Tartt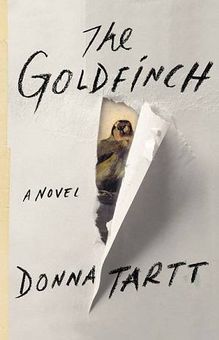 The Goldfinch – with its insouciant and sprawling prose, intimidating length, and addictive readability – is without doubt best paired with a session beer. For those without background, session beers are designed to be a low ABV while maintaining the same bold flavors, so that you can enjoy a few more during a "session" without passing out in the front lawn. Beer Advocate notes the term originally comes from drinking periods in Britain during World War I. Tartt's tome is equally sessionable – a perfect read to enjoy in the grass on a summer afternoon. Founders All Day IPA provides the ideal accompaniment, as you'll be able to enjoy both the book and your beer without losing (rather, forgetting) your place.
Dogfish Head Higher Math – The Martian by Andy Weir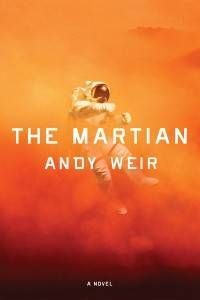 On a basic level, pairing The Martian's passages loaded with scientific calculations with a beer dubbed Higher Math just sounded right. However, there's a bit more to it. Higher Math is the 20th anniversary beer for Dogfish Head, a brewery that has pioneered using math, science, and ancient ritual to experiment with and concoct esoteric brews. In general, the brewery has developed a nice balance of straight science beers (90 minute IPA) and more peculiar hybrid libations. I imagine, when Sam thought about starting Dogfish Head in the early '90s, producing craft beer probably felt as alien and lonely as being on Mars (Budweiser commercials still try to make it feel that way, despite the fact InBev keeps buying up micros). Two decades later, homie is safe back on Earth and hopefully not reading this poorly thought out and skunked metaphor.
Bell's Hopslam – How to be Drawn by Terrance Hayes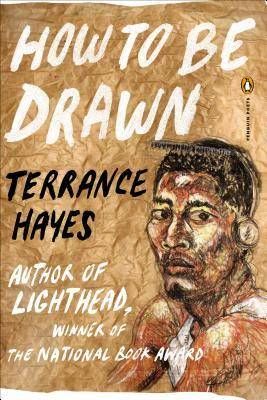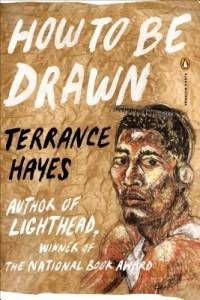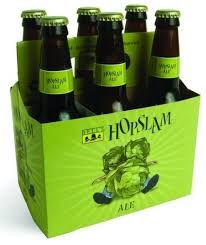 Hopslam is one of my favorite beers of all time, which should tell you how I feel about this collection of poetry. Hopslam's complex hop bill punches you right in the face, while simultaneously providing a robust and satisfactory array of nuanced flavors, all rounded out by a dash of honey. How To Be Drawn carries even more power, and each poem will punch you in the gut, but Hayes does so much at once in limited space it's hard to nail down the exact flavor. Simply put, both are too elaborate to waste on drinking games. If you enjoy hoppy beers, drink a Hopslam and your first instinct will be to stockpile it to enjoy throughout the year (it's a limited annual release). If you enjoy poetry, you'll return to every poem in How To Be Drawn and search for new meaning.
Keweenaw Brewing Co. November Gale Pale Ale – Any novella by Jim Harrison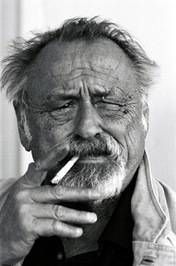 Jim Harrison is a notorious wine collector and (former) whiskey drinker, but I hope he would appreciate me pairing his work with a beer from the Upper Peninsula. I've paired Harrison's novellas with the November Gale Pale Ale, because both have light and enjoyable qualities, boast assertiveness, and have a citrus note (Harrison's work often has a delightful, acerbic wit). Moreover, many of Harrison's novellas focus on our relationship with nature and finding enjoyment in simple pastimes. An IPA, Belgian, porter, or stout would be (generally) too gaudy for his style, though the man does boast a gigantic lexicon. Although, perhaps this is all too superficial. I imagine Harrison reading this and thinking "just read a good book and drink a good beer, dumb ass."
Rogue Shakespeare Oatmeal Stout – Station Eleven by Emily St. John Mandel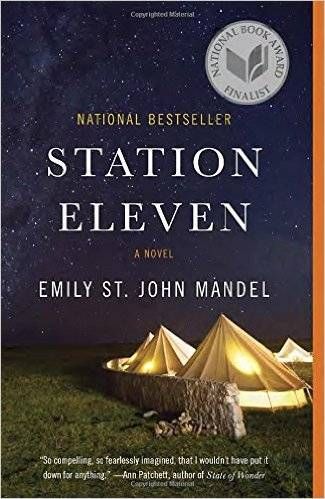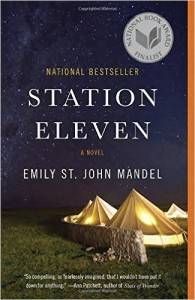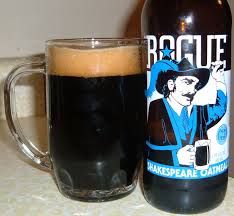 Mandel's novel gives a lot of nods to King Lear, and to Shakespeare in general, so pairing the two was a no-brainer. Also, the Shakespeare stout has a dark body consistent with the post-apocalyptic, doleful quality that spans Station Eleven. Additionally, the stout's hop and malt profiles have a campfireside vibe, meshing well with the outdoorsiness and nature throughout much of the novel.
What's your favorite book and brew pairing? Let me know in the comments. Cheers!