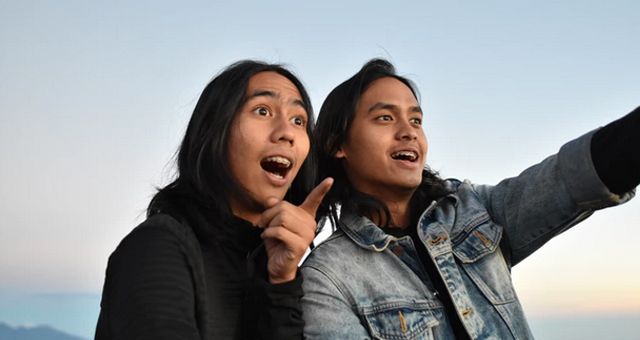 Critical Linking
Breathtaking Brazilian Library: Critical Linking, October 22, 2019
Critical Linking, a daily roundup of the most interesting bookish links from around the web is sponsored by Libro.fm

---
"But inside, after passing under a lunette of elegant curling iron vines and through a vestibule floored with sumptuous tiles, one enters the library. After I remember to breathe, the first word that comes to mind is divine. Rising from a floor of giant white marble diamond tiles outlined in black marble are ornate dark wood galleries of bookcases accented with gold. These then stretch upward into a blind arcade gallery of sorts of gold and dark pine green Gothic arches. If you hadn't gotten the Gothic message, a gargantuan wrought-iron chandelier dangles in the middle of it all. And yet despite being a neo-Gothic library of dark wood and dark green, the space is far from somber and stuffy. That chandelier, in fact, isn't often turned on as the whole reading room is flooded with natural light pouring down from a glass dome crowning the space. Indeed, the whole space with its ornamentation and pointed, tine-like arches has the feel of a crown turned into a library."
---
"Mackenzie Davis and Himesh Patel have been cast in the lead roles of HBO Max's upcoming "Station Eleven" series adaptation.
The show is based on the book of the same name by Emily St. John Mandel. Described as a postapocalyptic saga spanning multiple timelines, the series tells the stories of survivors of a devastating flu as they attempt to rebuild and reimagine the world anew while holding on to the best of what's been lost.
Davis will play Kirsten, a survivor of the Georgia Flu pandemic and performer in a post-apocalyptic Shakespeare troupe. Patel will play Jeevan, an unemployed lost soul who—when the Georgia Flu strikes—must become a leader."
Hello to this fantastic casting!
---
So many wonderful learnings from an evening with @JasonReynolds83 and @levarburton at @BNEventsGrove.

7) Loved that the evening ended with "Mr. LeVar" (as Jason calls him) publicly loving on Jason Reynolds. 🖤 #ProjectLITWatts #ProjectLITChat @ProjectLITComm pic.twitter.com/VRubqGsw5v

— Geneviève DeBose, NBCT (@GenevieveDeBose) October 13, 2019
And I leave you with a beautiful moment between LeVar Burton and Jason Reynolds.