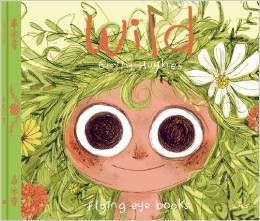 Little by little over the last month, DC Comics has released sneak peek 8-page previews for their ongoing and brand-new books in the "DC You." Released totally free to the public through Comixology and DC's own site, the sneak peeks are essentially the future of the DCU, with less focus on continuity and more focus on creating stories for all different kinds of readers.
During the past few weeks, I took on the semi-Herculean task of reading all 44 of these previews. Yes, there were quite a few that dragged. Many just didn't interest me. However, the large majority of the previews were strong. Better than strong, actually. I found 28 books that made me really optimistic about DC's plans for the future. Below is my extremely biased list of 28 awesome looking books from DC based on their sneak peeks, ranging from "buy this now!" to "give it a chance for a few issues" to "not sure yet, but dang this has a ton of promise." Browse the list, check out the previews links, and hopefully you'll find a few of your new favorite comics.
Note: My mini-reviews include some minor spoilers about the previews. Also, the creative teams listed are specifically for the previews — the creative teams for the upcoming issues may differ here and there.
Putting on the Pull List
Starfire (Amanda Conner, Jimmy Palmiotti, Emanuela Lupacchino) — When this was first announced, I was excited and optimistic. When I finally read the preview, I was ecstatic. Here in the preview, Koriand'r is hopeful and thoughtful, flirty and courteous all at the same time. The art is beautiful and highlights Kori's personality while avoiding the pandering male gaze of her last series. This is the Starfire book we should have gotten four years ago. I'm glad we're getting it now.
Black Canary (Brenden Fletcher, Annie Wu, Steve Wands) — This is my most anticipated new series coming out in June. Annie Wu's art is so different from the DC's recent "house style" — her colors are just absolutely cool, like you've stepped into one of Black Canary's band posters. Getting to see Dinah get into trouble and trying to keep her band mates (who all have great character designs themselves) safe is going to be fun.
We Are Robin (Lee Bermejo, Jorge Corona, Rob Haynes, Patricia Mulvihill, Jared K. Fletcher) — A network of dozens and dozens of Gotham teens are fighting the good fight from the street level. If you liked the character Duke Thomas from Zero Year and Future's End, he's one of the leaders of this group of Robins. This is going to be a diverse cast of young heroes and I'm so on board. The biggest challenge for the creative team will be giving enough focus on each character so the reader can really get to know them, but I can appreciate the ambitiousness of this book.
Grayson (Tom King, Tim Seeley, Mikel Janin, Jeromy Cox, Carlos M. Mangual) — Already reading it. The Grayson book set up the new status quo for Spyral in the last arc's finale, so now we get to see Dick working with Helena as his new boss. There was more than one bittersweet moment in the preview as Dick interacts with a boy in a Batman shirt. If you're a fan of Dick Grayson as a character and haven't read this book, this is a great time to start.
Catwoman (Genevieve Valentine, David Messina, Lee Loughridge, Travis Lanham) — Already reading it. Genevieve Valentine totally turned Catwoman around last year with her nuanced take on Selina as a Gotham mob boss. The preview's art and colors by David Messina and Lee Loughridge respectively are gorgeous and bring the book to a whole new level. I'm excited to see this team on the actual series.
Gotham Academy (Becky Cloonan, Brenden Fletcher, Mingue Helen Chen, Steve Wands) — Already reading it. I'll be honest – the preview itself (which features a poem Maps wrote about the adventures she thinks her friends will have next) didn't feel like it was meant to entice new readers as much as tickle the funny bone of the current readership. Which is okay, because it was adorable! But if you want to learn about Gotham Academy (which you should, since it's great) a better one-shot to check out is the Gotham Academy: Endgame issue from a couple of months ago. Or the Gotham Academy paperback trade coming out this month!
Dr. Fate (Paul Levitz, Sonny Liew, Nick J. Napolitano) — The new Doctor Fate book is giving us a Muslim Egyptian-American 20-something in the title role, which is pretty exciting. The preview not only lets us into Khalid "Kent" Nassor's world as he deals with med school looming over his head, but also sets up the larger conflict of a potential flood that could destroy civilization. The art is enjoyable (like Black Canary, it pushes away from the house style) and I'm already intrigued by the plot.
Batgirl (Cameron Stewart, Brenden Fletcher, Babs Tarr, Steve Wands) – Already reading it. The last arc before Convergence set up roommate and long-time friend Frankie as Barbara's new partner in justice. While its preview works as a fun peak into Babs' dynamic with Frankie, the 8-page one-shot also has more than a little bit of Scott Pilgrim-esque flair. Babs Tarr's art is a winner, as always, and the last page hints at the plots of the book's next four issues.
Secret Six (Gail Simone, Dale Eaglesham, Jason Wright, Travis Lanham) — Already reading it. This series has two issues out before June, so it'll be very easy for new readers to catch up. I enjoy Simone's writing immensely and the weird cast of characters in this book is only going to get weirder. The preview seems to be later in the story than where the book is right now, so consider it a taste of what's to come.
Batman (Scott Snyder, Greg Capullo, Danny Miki, FCO Plascencia, Steve Wands) – I've been meaning to read Scott Snyder's Batman book for some time now. This seems as good a time as any. The concept of Jim Gordon as Batman now that Bruce has mysteriously vanished post-Endgame brings with it a lot of possibilities.
Definitely Try Out a Couple Issues

Harley Quinn (Amanda Conner, Jimmy Palmiotti, Chad Hardin, Alex Sinclair, John J. Hill) — Harley has put together a team of diverse women (and one guy in a speedo) for her team of Quinns. Lots of puns plus a team full of bad ass ladies (and the guy in the speedo) plus a ton of roller derby-inspired costumes means I'm going to try out this arc.
Midnighter (Steve Orlando, Aco) — Grayson introduced quite a few readers (including me) to Midnighter, the anti-hero who wants to protect innocents but doesn't hesitate to shoot people he thinks deserves it. It turns out that he thinks a lot of people deserve it. As the preview shows, Midnighter is a ruthless smart ass who isn't afraid to jump into danger. This is also a gay character being written by a gay man, which I wholeheartedly approve of.
Detective Comics (Francis Manapul, Brian Buccellato) — Well for one, Renee Montoya is back in the comics. For another, Jim Gordon is in the mechanical batsuit and working hand in hand with the GPD. Did I mention Renee is back?
Bizarro (Heath Corson, Gustavo Duarte, Pete Pantazis, Tom Napolitano) — This is an all-ages book where Jimmy Olsen is tasked with taking Bizarro on a road trip to Canada … so that he can be Canada's problem for a while. Bizarro's narration is a bit hard to read since his whole schtick is being contrary, but it's an adorable book with cheerful, cartoonish art — this looks like a lot of fun.
Bat-Mite (Dan Jurgens, Corin Howell, Michael Atiyeh, Tom Napolitano) — It's cute meta stuff you'd expect from Bat-Mite with an all-ages wrapper.
Green Lantern: The Lost Army (Cullen Bunn, Jesus Saiz, Dave Sharpe) — We've got John Stewart and Kilowog (my two favorite Green Lanterns) and three lady Green Lanterns trying to work together to survive on a planet they know little about. I'm not a big Green Lantern reader in general, but the cast of characters alone has me intrigued.
Robin: Son of Batman (Patrick Gleason, Mick Gray, John Kalisz, Todd Klein) — Damian is growing up. He shows humility in the preview for his new series and wants to find atonement for his past mistakes. DC is letting the character mature a bit in this universe, which is a good thing. Damian also has trained a winged hellbeast as his newest pet in this because of course he has.
Gotham by Midnight (Ray Fawkes, Juan Ferreyra, Saida Temofonte) — This is the paranormal side of the Gotham Police Department, led by the Spectre. The series began back in the fall, so it's not like as a new reader you'll have to worry about a whole arc devoted to the group's origin story. I've been meaning to pick up this series and the new arc looks like a perfect chance to check it out.
Section Eight (Garth Ennis, John McCrea) — The grotesque elements to the art design didn't do much for me. However, the characters themselves remind me mostly of the various C-grade heroes and villains in the Venture Bros. After all, the most bad ass character in the preview was a guy who welds dogs to people. If you want a weird book, you're gonna get a weird book in Section Eight.
Constantine: The Hellblazer (Ming Doyle, James Tynion IV, Riley Rossmo, Ivan Plascensia, Sal Cipriano) — Are you already missing the TV show (and still crossing your fingers that it gets picked up somewhere other than NBC)? This book might help ease that frustration. The preview works as a solid one-shot. Some of the facial expressions were a little off, but overall the art is both appealing and unnerving, which is the kind of thing you want in a Constantine book. And for those wondering, Tynion has also confirmed that Constantine is definitely bi.
Cyborg (David F. Walker, Ivan Reis, Joe Prado, Adriano Lucas, Rob Leigh) — The art in the preview was solid and I like Vic as a character. David Walker writing the series was also a good choice. The preview ends on a disturbing cliffhanger, so how the series deals with it is still up in the air.
Keep an Eye on These
Prez (Mark Russell, Ben Caldwell) — Teenager Beth Ross becomes the leader of the free world. In concept, I'm all about this comic, but the preview left me with some concerns. Will the over-the-top political satire (including drones, the 24/7 news cycle, and pop culture glorifying military violence) be clever or just try too hard? And will the book use Beth to mock young women and label them as vain and frivolous? God, I hope not. Prez could very well be a great book with a genuinely pro-active young female protagonist, but I'm not sold just yet.
Justice League United (Jeff Parker, Travel Foreman, Jeromy Cox, Travis Lanham) — It looks like this series is going to be filled with a lot of various team-ups, which can be a lot of fun. After all, I'm a fan of many of the characters highlighted in the preview. I think I'm going to keep an eye on it and pick it up depending on the team-up of the issue.
The Omega Men (Tom King, Barnaby Bagenda, Alec Morgan) — From what I know about the New Guardians conclusion, The Omega Men preview is a punch to the
stomach for Kyle Rayner fans. However, the monologue is intriguing and if you're into comics about political/religious unrest stories that make you question if the good guys are really good, then The Omega Men could be for you.
Action Comics (Greg Pak, Aaron Kuder, Wil Quintana, Steve Wands) — This was nearly a "nope" for me because the monologuing narration plus where the plot is going just doesn't wow me. But I like what I've seen of Greg Pak's work and I'm at least keeping an eye out for this one. Of the many previews that featured Superman and how he's losing his powers, this is the only one that really captured my attention. If you're a Superman superfan, you'll probably want to check out the storyline.
Martian Manhunter (Rob Williams, Eddy Barrows, Eber Ferreira, Gabe Eltaeb, Tom Napolitano) — I like J'onn a lot as a character. The preview puts him in a similar position to Hawkgirl from the Justice League cartoon — Earth thinks he's the last of his kind and he finds himself keeping the secret from his adopted planet. I wasn't fond of the gory page towards the end of the preview, but the premise of the arc could lead to some interesting themes of belonging and identity as an outsider in a world that isn't sure it can trust you.
Aquaman (Cullen Bunn, Trevor McCarthy, Guy Major, Tom Napolitano) — I'm not quite sold on Aquaman as a fugitive. I'm mostly in this for Mera being ruthless and King Shark apparently being involved (unless that's another anthropomorphic shark person in the last page of the preview). And it is nice to see Aquaman continue to be badass in the comics, despite larger pop culture insisting that he's lame.
Earth-2: Society (Daniel H. Wilson, Jorge Jimenez, John Rauch, Travis Lanham) — Of all the previews, this is clearly the least easy preview to read as a brand new reader. I had been keeping up with some of the plots of Earth-2 and the new stakes are intriguing, but this book seems to be for the fan who liked Earth-2's story in Convergence. If you were keeping up with the Earth-2 plots, then you'll probably want to grab this one. For the rest of us, it might be hard to jump into the story at this point.
____________________
Follow us on Twitter for more comics goodness!