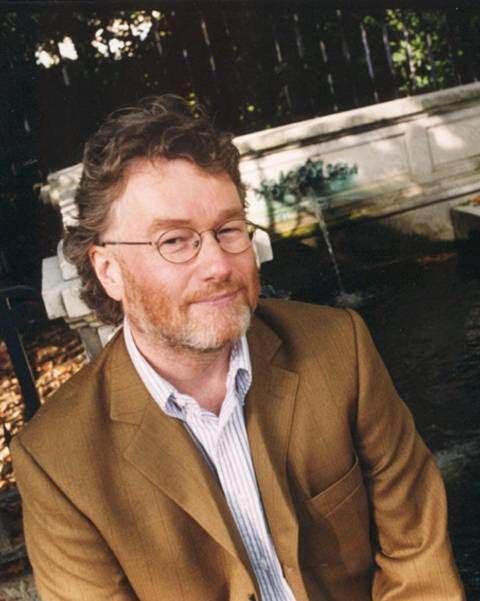 Fiction
Bravery: A Few Words on Iain Banks
By now, many will be aware of the sad circumstances which have engulfed Iain Banks, one of the most popular and justly acclaimed Scottish authors of our time. On April 3, he issued a personal statement, beginning with the words 'I am officially Very Poorly.'
Banks has been diagnosed with inoperable cancer of the bladder, liver, and lymph nodes. He is unlikely to live for more than a year. Having married his long-time partner, he plans to finish his final novel and spend his remaining time travelling. As much as I possibly can, I wish him well.
For those unfamiliar with his work, Banks has carved out a distinct and worthy career as a novelist of astonishing range and prolificacy. Though he continues to challenge easy categorisation, his output has been roughly divided between his 'realist' novels and his science fiction, which is published under the name 'Iain M. Banks.' Long before it was fashionable, Banks was trampling genre boundaries with abandon, never running low on reserves of wit, originality or humanity. It is all but impossible to take an interest in Scottish literature and be unaware of his influence.
I first read Banks' notorious debut novel The Wasp Factory in high school, which is precisely the right time to first encounter that dark little gem of a book. Over the years, Complicity, Canal Dreams, A Song Of Stone and The Crow Road crept onto my shelf, but I regret to say that I only began delving into the vastness of his science fiction – particularly his much-praised 'Culture' cycle – in the past year or so. I think I will be reading far more in the year to come.
I write this from Scotland; although I know Banks' reputation extends far beyond our borders, I have difficulty in properly gauging the international response to his announcement. But in my cold little corner of the world – home to a sprawling, argumentative, incestuous literary scene where everyone knows someone who knows someone – the terrible news has rippled prismatically, affecting many and prompting grief from many more.
Too often, Scottish literature can feel like a small pond, into which an uncomfortably large number of big fish have been crammed. Nevertheless, Banks projects an enormous presence on both his field and his culture, without ever taking an egocentric or proprietary view of either. More to the point, Iain Banks never let anyone tell him what it meant to be a Scottish writer. He made it up as he went along. That's what the best writers do, and he was an inspiration in doing so.
Some of those who have offered tributes and reflections in the past week have written of Banks as if he were already dead. This is understandable – one of the many obscenities of cancer is how it reschedules the grieving process according to its own whims. However, I believe it is important – for decency's sake, among other reasons – that we do not lapse into this; that we do not allow tragedy to colour our entire perception of a man. The author is not dead yet.
Art is a reflection of life, and life is informed by art. Iain Banks is now writing the final chapter of his own life, and is doing so with a bravery greater than in any fiction.
Iain Banks' final novel, The Quarry, will be published by Little, Brown on June 20.
_________________________
Sign up for our newsletter to have the best of Book Riot delivered straight to your inbox every two weeks. No spam. We promise.
To keep up with Book Riot on a daily basis, follow us on Twitter or like us on Facebook. So much bookish goodness–all day, every day.