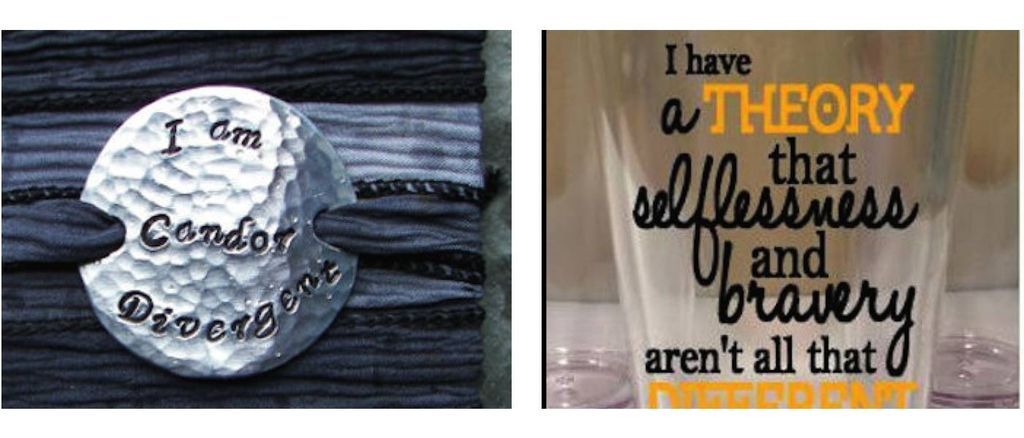 This content contains affiliate links. When you buy through these links, we may earn an affiliate commission.
Now that you've gotten your Divergent on, in both book form and film form, why not express your passion for the story in some Divergent-themed goods? Here are seven fun Divergent items for you or the biggest fan that you know. All of them are from Etsy shops and it was HARD to limit it to seven items because there is a lot of fun stuff out there.
How about a candle inspired by the Dauntless faction? It smells like chocolate fudge cake.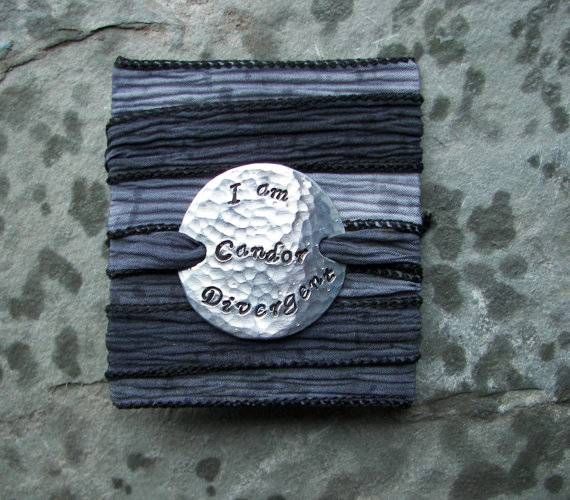 Declare your faction loyalty loud and proud with one of these charm bracelets.
If you can't tear yourself away from the book to go about your daily business, you can carry the book with you at all times with this bracelet made from the pages of Divergent.
Of course I have to include a tote bag, and I love that this one incorporates an important symbol and a quote that's both excellent with the context of the book, as well as without the context.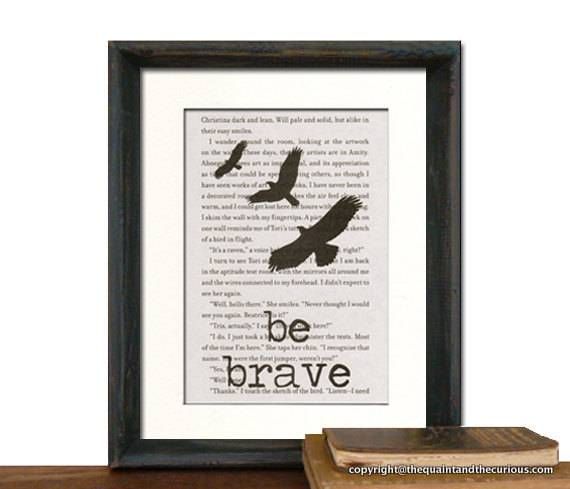 This print with a page from Divergent, along with the excellent "Be Brave" philosophy, sure looks sharp.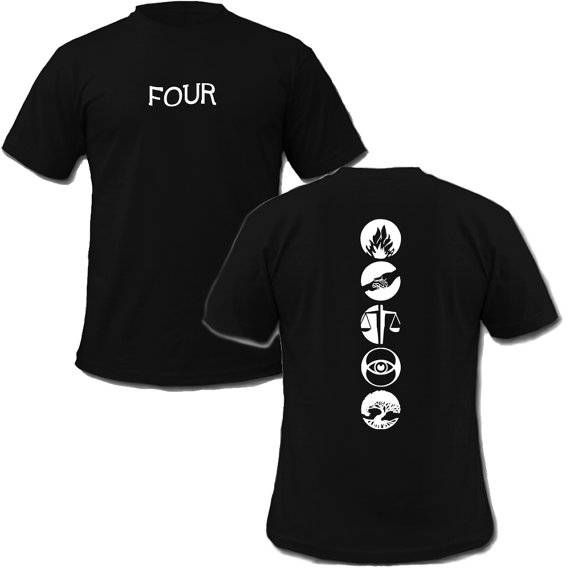 Technically, this is probably more for those who are familiar with Insurgent, but because it's a shirt for fans of Four and because it has the faction symbols running along the wearer's spine, I had to include this t-shirt.
A perfect way to quench your thirst is with this tumbler, featuring one of the most memorable lines from the story, along with the iconic three birds.