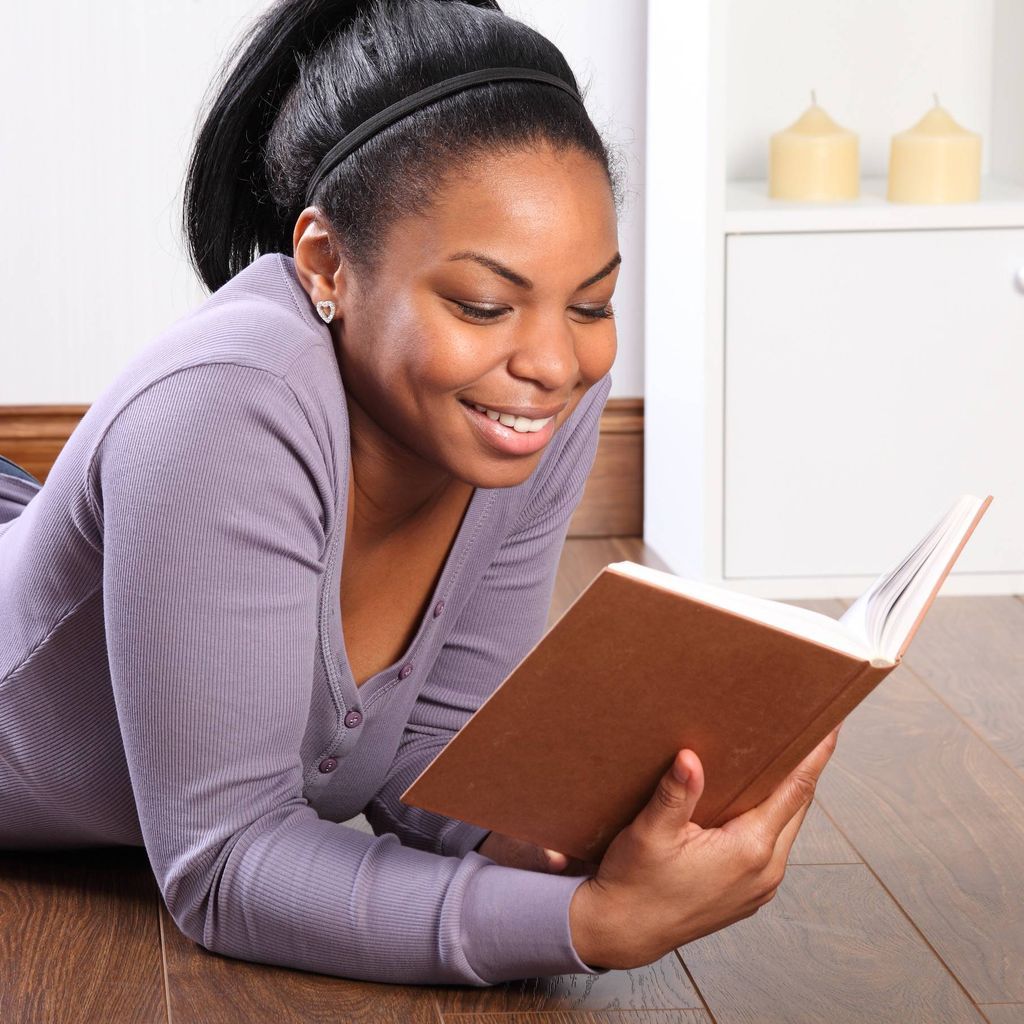 In late August I had my suspicions, and I confirmed it as the months wore on—this was an "off" year of reading for me. As 2015 draws to a close, I am looking back at a year where I read more books than I ever have yet have not had any especially memorable reading experiences. I failed failed to find anything that just clicked with me, anything that created a reading experience that shook me to the core, or anything that I could add to a "books that define me" list.
As we head into the final month of 2015, I'm thinking of ways to turn the corner for a better reading year in 2016. Maybe you've had the same experience as me this year, an unremarkable 2015, a year-long reading slump. If so, read on for some ideas on how to get excited for 2016 and the promise of a blank slate.
Find some pre-orders you love
Sometimes when I find a book I want to preorder I get lost on Goodreads or Amazon just clicking through the "Customers also viewed" or "You may also enjoy" lists. I know it's just generated by an algorithm, but these book lists have actually helped me discover awesome books to pre-order. Knowing that the latest must-read book is coming out in a matter of weeks and will be arriving on my front door or air dropping into my Kindle gets me excited and looking forward to the coming months. I also love the feeling of being the first in the system to place a library hold when a book is only on order.
Book lists are great places to find inspiration. The Millions puts out a "Most Anticipated" list two times a year with an eclectic mix of nonfiction and fiction. Some bookish places already have previews for the coming year. For example, the New York Public Library has a list of "12 YA Books I Can't Wait to Read in 2016." And if you love romance, Harlequin's 2016 preview will load up your To Be Read (TBR) list fast.
Read some year end reading lists
There's no better time for a reading slump to end than November and December when the "Best of the Year" lists come out. I love reading these because there are always some surprises and always some new titles to add to my TBR pile. It helps organize the beginning of the next year because that's when I usually catch up on what I missed. Finding out what people who read—and read a lot—consider to be the best books of the year, the creme de la creme, boosts my mood, probably because there's something about reading about reading that gets me excited.
Even if I am not excited about my own paltry "best of" list, I look forward to reading others. And if you are ever for a loss on where to start, music and book blog Largehearted Boy compiles "Best Books of the Year" lists each year for any genre you can think of (from "underrated YA" to "best South African cookbook") written by magazines, newspapers, websites, blogs, book stores, and other bookish places.
Create a reading goal for next year
This year I was directionless with my Goodreads annual reading goal. Sticking to last year's goal of 52 felt like I wasn't pushing myself, wasn't growing, but I knew my dream goals like 150 and 200 were too ambitious. I changed my goal probably 15 times over the year, forever unsatisfied. No doubt a hallmark sign of the "off" year of reading.
But there's nothing like a fresh start in January to pump you up for the "on" year of reading to come. You could set your goal any way you want it, whether on Goodreads or on your own. Maybe you want to want to go for the popular "52 books in 52 weeks" challenge. Or follow a guided challenge like Book Riot's "Read Harder" challenge. Exploring a new genre or subgenre is another option. This year I'll be setting mine by page count since I want a read a lot of longer books; I'm shooting for 50,000 which puts me at about 125 books that are around 400 pages.
Embrace the gift of January 1st
Perhaps the greatest gift at the end of the year is the promise of the new year. On January 1st at 12:01 AM, you can turn the final page on 2015 and close the book for good. Starting in January you have a guaranteed opportunity to wipe the slate clean and start fresh. Spend the first day of the new year with a book, perhaps one you got as a gift. Ease into the blessing of having a chance to start over. Each January the clock resets, so embrace the electric potential and get started on some of the bookish ways to enjoy a new year and another chapter in your reading life.