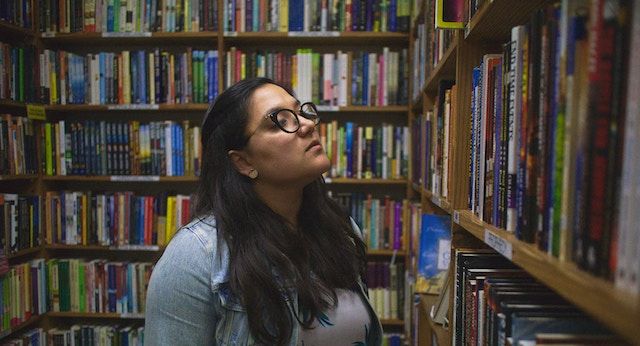 Opinion
Booktubers of Color Discuss the Importance of Diverse Representation in Literature
This content contains affiliate links. When you buy through these links, we may earn an affiliate commission.
The book community is thriving on many social media platforms, but one in particular is booming, and that is the BookTube community over on Youtube. BookTube is comprised of readers who make an array of videos discussing the latest novels they've read, their recent book purchases, the books that they've read each month, etc. This community has only grown in size over the past years and is thriving with a diverse group of readers who all have their unique reading tastes that any book lover is sure to relate to.
I had the incredible opportunity to talk to a few BookTubers of color who are making positive changes to the book community. Here, they shared their thoughts about the importance of diverse representation in literature while also sharing some stories that gave them the representation and validation they've been searching for.
https://youtu.be/r6elB_nPJLU
"Representation should be like looking in the mirror, not like looking at someone's portrait multiple times a day, every day."
Vanessa's book recommendation: "The first piece of book media where I saw myself reflected was The Seven Husbands of Evelyn Hugo by Taylor Jenkins Reid. Hearing that Evelyn Hugo was Cuban American, I sped to the library. It took 26 years to find a book where I saw myself and didn't have to imagine the character to have my ethnicity. Her being bisexual was just a bonus."
"I think literature is an incredibly powerful tool that both shapes and expands the mind. When any of us pick up a book, whether we know it or not, we are looking for ourselves. No matter the medium, we as human beings are always subconsciously trying to make parallels to our own life experiences. So whether that book is a romantic contemporary or a high fantasy novel, it is vital that we have diverse representation because every person deserves to see themselves as the main character, every kid deserves to have their experiences validated, especially minority groups."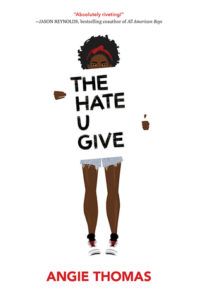 Naya's book recommendation: "A book that I connected with on a level that I'd never connected with before was The Hate U Give by Angie Thomas. This was the first book I ever read the accurately represented the duality I experience as a mixed raced person. The main character in the book is a black girl that lives in a primarily black neighborhood but goes to an all-white school. Every day she feels as if she has to change the way she dresses, behaves and talks to fit in with the group she is with, and to not fall into any sort of stereotypes. Coming from different cultural backgrounds as well, I resonated with the story deeply."
"Diversity in literature, in and of itself, has given me the ability to see myself as someone who matters. That my skin color means something important—human. Seen. Heard. Being able to see that represented more predominantly in the media, especially in the books we read, has been crucial and fundamental in the way that I see myself and others.
Growing up, reading the books as I did, I would view myself as a person with white skin, never my own, pretending to be someone that isn't me. Reading diverse books changed that for me; I'm able to see myself just as powerful, just as incredible as the characters in the books I read, and just as important. That I am worthy of a crown and sword and voice—represented, endless, and significant."
Ellias's book recommendations: An Ember in the Ashes by Sabaah Tahir and Warcross by Marie Lu.
"I'll be honest and say diversity in literature only recently became an important realization to me…For the longest time, I strayed away from literature and media that had Asian representation in it. I was ashamed of being Vietnamese American, and in a sense, by reading those stories, it only highlighted my shame. I didn't know stories that included people who looked like me could have the effect that it did until I read To All the Boys I Loved Before by Jenny Han. It really opened up the idea that my story could be told in a positive and empowering way.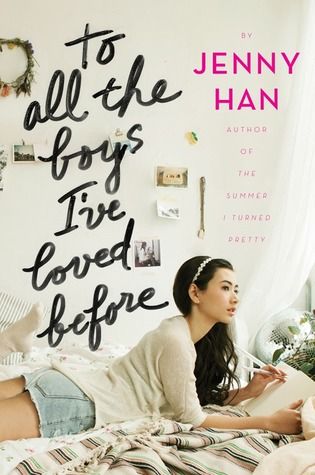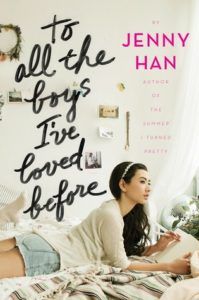 Although Lara Jean is Korean American and I don't relate to her in that sense, seeing an Asian American as the protagonist in a romantic comedy who actually gets the boy was so important in my self-acceptance and love for myself. It's about seeing yourself and having your story told. I struggled for the longest time with self-acceptance, my identity, and not being ashamed of my race. Sometimes it takes that accessibility to open up the idea of acceptance."
"I believe that the art we consume, from books to music to films and the like, should have the capability of reflecting and connecting with the community, at large. Literature has power…I've never had the privilege of learning about myself and my culture in the way that my white counterparts have. And even their books are shrouded in untruths, due to the absence of full representation. Growing up, it was easy for me to believe everything that I read.
Now, in my 30s, how I actually experience life caused me to question a lot of what was depicted in the books I read. Because it made me realize that I never had that literary connection of what it was like to grow up as a young black girl. While reading as a young girl molded me into a reader, growing into the woman I am now, it caused me to read more critically, which has definitely propelled me into advocating what I know is still missing on a large scale today—complete representation in our literature.

I probably didn't connect with a book on a deeper level until I was in my 20s. As for that book that caused me to catch my breath, fall into an endless moment gratitude for its existence because I truly felt realized, seen and known? It never happened for me as a kid or teenager. I had to pretend a lot of the characters I read about were black, and, of course, there was always something that the character eventually did or said, or how the character was later described that quickly reminded me that they weren't like me."
Christina Marie's book recommendation: "The only book that I can think of that made me cry at the initial sight of it was Dhonielle Clayton's The Belles. Not because I saw myself, because I was already in my 30s when that book was published, but because I imagined what childhood Christina Marie would have thought, getting to experience a book like that as an adolescent. I think about the young black girls who get to experience being seen in their youth now through books like that, and I am elated for them. But there's definitely a sadness knowing that I never got to experience that for myself."
"[Our] own personal life experiences and the environment we grow around help to shape a certain lens through which we view the world. Being aware of how limited that lens can be and making active steps to widen that lens is the way we grow and the way we are able to develop empathy and understanding.
Diversity is positive and represents growth for everyone. It allows those who have been marginalized to be represented in shine in ways they may not have had the opportunity to do before and it forces everyone to widen their lens and learn. Diversity isn't just propping someone of color or of some marginalized community in a certain position so that you can scream diversity and pat yourself on the back. Don't just invite one POC to participate, allow them to lead and bring others into the mix and allow them to speak instead of speaking for them."
Roxanne's book recommendation: "When I Was Puerto Rican by Esmeralda Santiago was the first book that made my island come alive in its pages, made the reality of my mother's childhood shine for me and hence allowed me to see myself in seeing essentially what I came from being displayed so beautifully in the story."
"I firmly believe that every person deserves to see themselves represented in media because it is a purely validating experience. It reminds us that we exist, that we're not alone, and that we deserve to have our stories told. Stories act as mirrors, and everyone deserves to see a complete version of themselves reflected back. I truly believe that seeing yourself in a story can save your life. It has definitely saved mine."
Hannah's book recommendation: "I have read a few books that have represented my ethnicity (Persian), however, none of them have fully resonated with me. But in terms of books that have represented my mental illness, I've read several that have reflected my experience. Paperweight by Meg Haston is a book that completely changed my life. It's about a girl struggling from a severe eating disorder, and I read it while I was in the worst of my own eating disorder. It made me feel seen and understood, and it truly did motivate me to seek treatment. That's how powerful representation can be."
"To express the necessity of diversity in literature is something that would require a lot more than a single quote—it would require me asking you to watch a playback of mine and my friends' entire lives. I firmly believe that media, including literature, acts as both a window and a mirror for all of our lives, but I also believe that media forms the base of the society we live in. As time has progressed, we have also progressed into a media-saturated society where diversity and representation has never been as important as it is now.
Diverse media allows for all people to see their individual experiences represented in their favorite books and movies, and it allows people to gain a deeper understanding of each other's lives. A variety of diversity in media is crucial to represent the reality of the world we live in and the diversity of experiences. We all deserve the opportunity to see ourselves in our favorite books."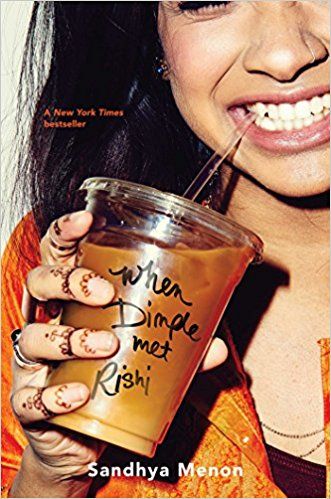 Kav's book recommendation: "My go-to recommendation will always be When Dimple Met Rishi by Sandhya Menon. This adorable young adult romcom about two Indian American teens will forever be in my heart as the first ever Indian American representation I read in a book, but I also want to give a shout out to The Love & Lies of Rukhsana Ali by Sabina Khan, a book blurbed by Sandhya Menon.
This moving young-adult contemporary follows the story of a South Asian-American lesbian teen, Rukhsana Ali, after her parents discover she is a lesbian and she is subjected to some extreme abuses on their part. This is certainly a challenging read, but Khan weaves together an incredibly nuanced story involving the necessary cultural intricacies to discuss this complex subject matter. These are two drastically different novels, but two equally meaningful ones that have captured my identity in such unapologetically honest lights."
"I believe in diversity of thought. The more perspectives we have in literature, the more diverse groups we'll see represented and the more open-minded we'll become about perspectives that aren't either our own or the current culture's 'mainstream narrative'."

"I started writing because, to me, it's important to curate the kind of art I want to see. I have yet to find a book that I feel like represents my experience, but I think representation is more than just skin color, it's culture, thought, demographic, and interest. I've yet to find something that really speaks to my experiences and humor, but stay tuned because that's about to change."
"Growing up, I never saw myself highlighted in the media I consumed. If I tried to look, I would come up empty-handed, which was really discouraging as a young girl trying to look for role models. Thankfully, times are changing, and I've been able to find a few books that I feel truly represent me, like Undead Girl Gang by Lily Anderson.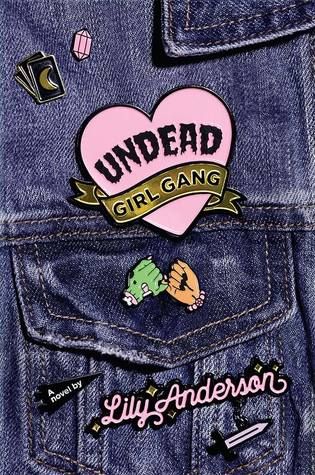 I loved getting to see a girl who is both fat and Latinx be the one to save the day. She wasn't a caricature and she didn't fade into the background; she got to be the hero. I loved how flawed and human she was, and the fact that she was allowed to be these things without spurn. It might have taken the better part of two decades to finally find representation that I could connect with, but I'm really glad I was able to find it with a side of campy witchy vibes."
"It took reading a story that was an actual mirror for my cultural background for me to properly realize that something like that was even possible. It's like how hundreds of years ago the shade blue just didn't exist for most of humanity because there wasn't a word for it (this is real, by the way, look it up!). I didn't know to even imagine seeing stories with Korean Americans in them because I had never seen one.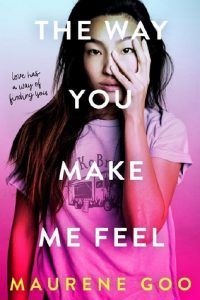 But then, once I read that first book, suddenly I was desperate for more. For me, the first was Jenny Han's To All the Boys I've Loved Before. By the time I finished it, I knew that reading, promoting, and even writing more Korean stories would be a huge focus for me. Today, I'm so excited for all the Korean stories I've been able to read since—from Pachinko by Min Jin Lee, which has brought me closer to my mom's journey from a war-torn and impoverished Korea to America, to The Way You Make Me Feel by Maurene Goo, which had a Korean teen girl protagonist who was able to be messy and loud and complicated."