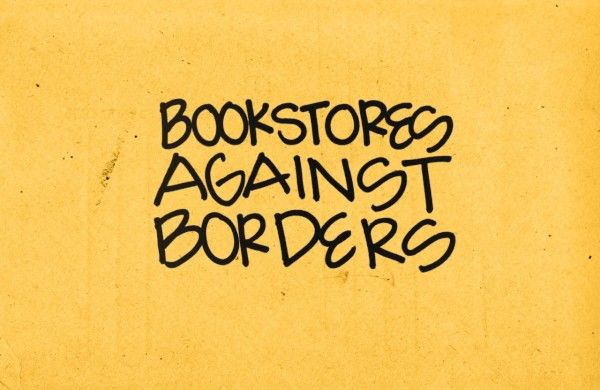 Critical Linking
#BookstoresAgainstBorders Has Raised over $100K: Critical Linking, July 19, 2019
Critical Linking is a daily roundup of the most interesting bookish links from around the web is sponsored by Libro.fm.
---
" 'We are over the moon to have all our goals surpassed. We keep making new goals and we keep meeting them," A Room of One's Own bookseller Misian Taylor wrote in an email to PW. "Our first goal was to get five bookstores and raise $1k. Then 20 bookstores and $5K. Then 50. Then 75. Then 100. To have 165 bookstores join us has been an incredible experience. Our new goal is to raise $115k.' "
Book people making a difference! I hate that this need even exists, but I'm thrilled to see the campaign thriving.
---
"The first season of Nice Try! explores past attempts at creating utopias. With host Avery Trufelman, we explored an integrated midcentury suburb outside Philadelphia, a self-sustaining closed ecosystem in the Arizona desert, and a free-love commune in New York, among others. In producing the series, we read many books filled with incredible stories and histories that we couldn't fit into each episode. If you're interested in learning more about each of these failed utopias, the 29 books below are a good place to start."
The entire season sounds excellent, but I'm definitely all heart-eyed emoji over Episode 7's discussion of feminist fiction and queer spaces.
---
"The Year of Hattie is about Hattie laying claim to herself. She will always be less than perfect in the eyes of society, but that doesn't make her less than perfect. Hattie's claiming herself, her business, her people, her life for herself. Happiness is a revolutionary act and that's why romance is so powerful. The most revolutionary thing you can do is live happily."
As if I needed another reason to love me some Sarah MacLean. Here's to living a revolutionary life!