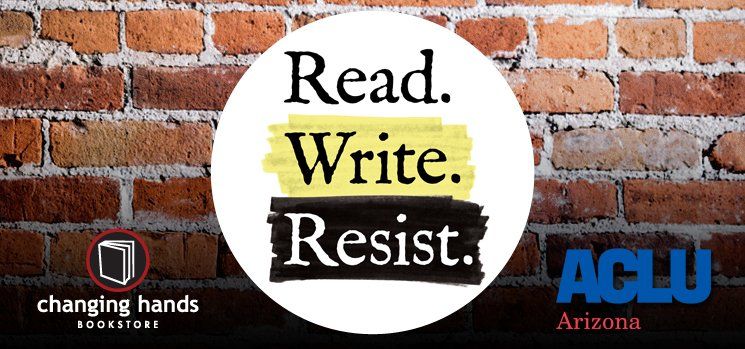 Phoenix-based indie bookstore, Changing Hands Bookstore, recently announced that they'll no longer be using FedEx for their outbound shipping services, due to the company's ties to the NRA.
Until @fedex cuts ties with the @NRA, Changing Hands Bookstore will no longer use their outgoing shipping services. We refuse to support companies who support the most dangerous organization in America. cc: @FedExHelp @FedExOffice #BoycottNRA #BoycottNRASponsors

— Changing Hands Bookstore (@changinghands) February 23, 2018
The NRA-sponsor boycott began in the aftermath of the Parkland school shooting, and targets companies who have ties to the National Rifle Association, hoping to damage the organization's bottom line and support. Most of these companies offered discounted products and services to NRA members.
Other bookstores have also joined in the boycott, including The Ripped Bodice, a California-based romance bookstore.
We do absolutely no business with the NRA. And we will no longer being using @FedEx unless they change their policies. https://t.co/T8QMLXBohs

— The Ripped Bodice (@TheRippedBodice) February 24, 2018
Since the boycott began, companies like Delta Air Lines, United Airlines, Hertz, and MetLife, have dropped their NRA deals. FedEx is one of the last major holdouts. While a recent FedEx Tweet gave lip-service to opposing civilian use of assault rifles, they still haven't severed their relationship with the NRA.
FedEx responds to questions on the National Rifle Association, gun safety and policy https://t.co/qYgmbyQ5jk pic.twitter.com/02q1hD2Q9s

— FedEx (@FedEx) February 26, 2018
Changing Hands' boycott is only one aspect of the bookstore's continuing support of public discourse and political action. In the past month, they've also hosted Black Lives Matter co-founder Patrisse Khan-Cullors and partnered with the ACLU of Arizona for a Read, Write, Resist event to raise public awareness about the U.S. criminal justice system.
This, of course, is just one example of many among booksellers, librarians, and all readers of literary-based activism and discourse within the current political climate. And, at Book Riot, we're here for that.
Hit the comments to share news about any booksellers you know that are boycotting FedEx or other companies with ties to the NRA!