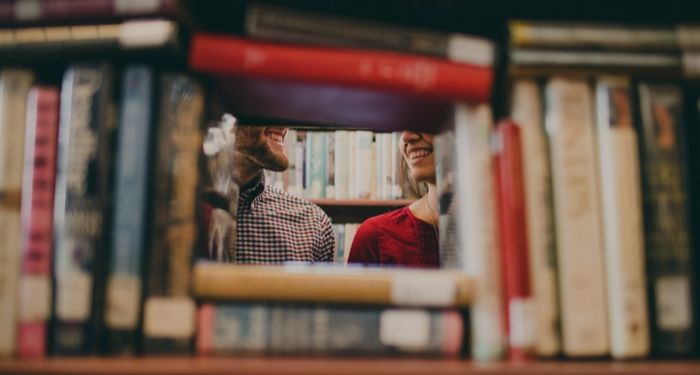 This content contains affiliate links. When you buy through these links, we may earn an affiliate commission.
Everyone knows that book lovers love stories set among books, amirite? The thought that the people involved in the story love books and reading just as much as we do, and the idea that they're just hanging out with their friends the way we like to when we can. There's an element of metaness to the whole thing when you visit a world in which books actually exist, whether the people involved are reading, writing, producing, or peddling them. (Because sometimes you read a book and it feels like books don't exist within the pages at all!)
You know what the best kind of books set among books are? Bookstore romances. (Okay, I would actually lean a little further into library romances, but I do love me a good bookstore romance!) Bookstore romances usually include at least one bookseller who loves their work, their store, and their books! Sometimes the bookstore might be central to the story, or it might be the place where a meet cute or later meeting happens that turns the tide of the story. Or maybe it's where one of the protagonists really learns what they want out of life. In any situation, the bookstore isn't just a location; it's a true setting.
Here are a few bookstore romances that have a range of time spent in the bookstore, but said store usually makes a pretty big impact on the reader and the romance.
---
There's also a TON of contemporary fiction with romantic elements that feature bookstores, like The Bookish Life of Nina Hill, How to Find Love in a Bookshop, and probably anything by Jenny Corgan. These places are where we go to make life happen, so of course they're there to help bring love around, too.
---
Now that you're added these bookstore romances to your TBR, here are even more great books set at bookstores: