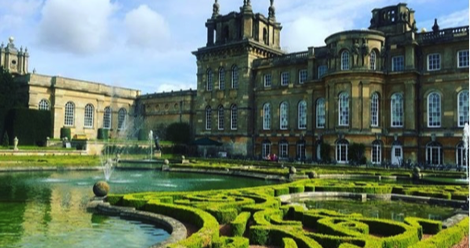 I've lived in the UK for four years now, and one thing that always stands out for me is just how old everything is. Coming from rural Canada where the majority of structures are made of wood and are usually less than one hundred years old, seeing ancient castles and other buildings always blows my mind.
When I'm visiting these types of places, I like to bring books with me so I can take a bookstagram. I never go out without a book but when I know I'm visiting a cool location I always take three or four so I can prop them up and take a photo.
This usually causes the people who are with me to pretend they don't know me but it's all for the love of books so it's worth it.
Yes, a lot of these places cost a fortune to get into, that's the downside of living in the UK. The upside is that you can get great vouchers etc through grocery stores that unlike Canada, actually have rewards worth using. If you are a tourist in the UK, I really recommend trying to visit at least one of the places.
I live in the southeast of the UK, so that's where I take the majority of the photos. I know there are tons and tons of other great places to take a bookstagram but these are the ones I've been lucky enough to find since I've been here. I'd be really interested in seeing what your favourite places are to take a bookstagram!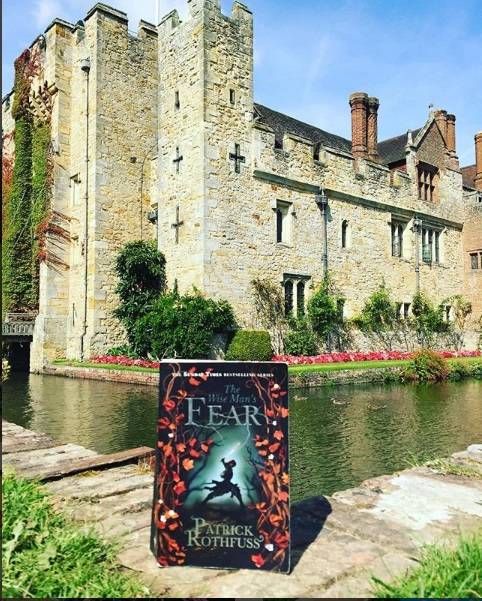 The childhood home of Anne Boleyn, Hever Castle was built in 1270 and went through several transformations. In 1903 it was owned by gazillionaire William Waldorf Astor and made into a more family friendly home. It's not the castle that is stunning, sure you can see Henry VIII's bed, but for me it's the surrounding area, with a full-on hedge maze, Italian style garden and a lake to row around in, there are dozens of cool spots to take a bookish photo.

Polesden Lacey
The first structure at Polesden Lacey was built in 1336. The house that stands now was built in 1824 and sits on 1,400 acres of land. There's a walled garden with over 1,000 roses, an ancient forest and dozens of little tucked away places to sit and eat lunch or read and take pictures of what you're reading of course. Polesden Lacey's claim to fame is that George VI & Queen Elizabeth spent their honeymoon there.
Eastbourne Waterfront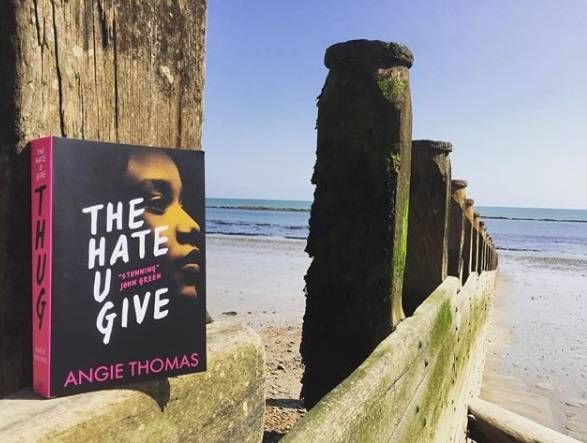 Eastbourne is a seaside resort that sits below Beachy Head, the highest chalk cliff in Great Britain. In the Victorian era it swelled in popularity as a place to rest and relax and swim in the English Channel. Much of the architecture around the waterfront remains Victorian and is therefore really interesting to look at. Especially interesting is the Eastbourne pier. If you're lucky enough to find a sandy spot on the rocky beach, take advantage of it.
Located in Corfe, Dorset, this castle was built by William the Conqueror in the 11th century. In the 17th century it came under siege during the English Civil War and was successfully defended by Lady Mary Bankes. Also during the 17th century it was demolished after Parliament voted they didn't like castles all that much, and you get what you see today. It's a really haunting, stunning place that offers a lot interesting nooks and crannies to escape to.
Minack Theatre
I've written before on how cool the Minack is. Carved out of the side of a cliff, it's been the site of countless plays and performances since the 1930s. If you can't find a place to snap a cool literary kind of photo here just thrown your iPhone over the cliff and into the ocean.
Blenheim Palace
Located in Oxfordshire, Blenheim Palace is one of England's largest houses and was built around 1705. It's also the birthplace of Winston Churchill and sits on a gigantic piece of land that you could easily get lost on. Also, in Harry Potter & the Order of the Phoenix when Snape has a flashback as a Hogwart's student with the Marauders, it was shot at Blenheim.
Winchester
Winchester's history dates back to a Roman settlement in the area and is bursting with history and beautiful places to check out. From the old bookshops to the Castle and the town's centre, you would be hard pressed not to find a place to snap some great bookish photos.
Claremont Gardens
Claremont Gardens in Esher, Surrey is listed as an official Historic Garden because its layout hasn't changed since the 1700s. It has a beautiful lake, a natural amphitheatre that has a four day music and theatre festival every year and a creepy tower that appears to have windows but are actually painted bricks.
Sissinghurst Castle & Garden
Sissinghurst Castle in Kent dates back to the 1300s but what really makes the property is the garden which was created in 1930s by poet & lover of Virgina Woolf, Vita Sackville West. The garden needs to be seen to be appreciated but it is considered one of the most famous gardens in England and I'm not going to argue with that. Also worth checking out is Vita's cottage which is essentially books acting as load-bearing structures.
Lewes
I did a literary tour of Lewes back in January. It's almost impossible not to find a cool used bookshop or literary type setting in Lewes. Again, a large number of Roman artefacts have been discovered in Lewes proving that it was the place to be. With a castle, beautiful garden, a flowing river and a famous brewery, Lewes should be one of your top spots to take a bookstagram!
Save