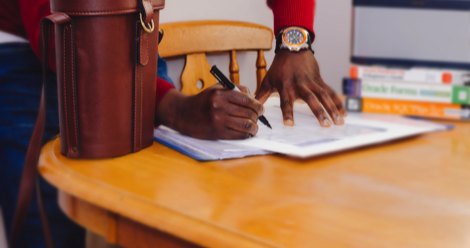 Uncategorized
Satire, Autobiography, and More Books on Writers and Writing
This content contains affiliate links. When you buy through these links, we may earn an affiliate commission.
We love writers for creating immersive fictional worlds for us to indulge and revel in, but that's not only the thing they do. They bring their own history and experiences in every sentence they formulate and every plot they weave. Here are five recent books that shine a spotlight on some legendary writers.
This beautifully designed and fascinating book tells the story of five significant women writers. The book is divided into sections titled Prodigy—Mary Shelley, Visionary—Emily Bronte, Outlaw—George Eliot, Orator—Olive Schreiner, and Explorer—Virginia Woolf and The Outsiders Society.
Gordon attempts to paint a group portrait of these women, highlighting the common denominators in their lives, specially their families and the ways in which they influenced each others' work. Passionately researched and succinctly written, Outsiders features rare photographs and lesser known facts about these remarkable writers who influenced generations of women with their work.
A treat for bibliophiles, this is a guide to around 100 authors who are not as popular as they should be. Fowler provides sufficient details about each author and their work to make you want to google for more, but what stands out is his wicked humor and witty one-liners. The book takes us through a captivating journey of astonishing reversals of fortune and the stories behind some books which did not stand the test of time.
Fowler writes such compelling descriptions of seemingly superb books that have fallen through the cracks of history that you might want to compile a list of authors mentioned, to read later. Combining short biographies with lively essays, The Book of Forgotten Authors will make for a delightful gift for a book lover.
A Secret Sisterhood by Emily Midorikawa and Emma Claire Sweeney
Female friendships are trending in fiction right now, but surprisingly the bonds between literary women have remained obscure so far. In their new book, real life friends and coauthors Emily and Emma set out to explore these lesser known friendships between the world's best-loved authors. They focus on four friendships: Jane Austen and unpublished playwright Ann Sharp; Charlotte Bronte and pioneering feminist writer Mary Taylor; George Eliot and Harriet Beecher Stowe; and Virginia Woolf and Katherine Mansfield.
From professional jealousies to grudging admiration, and scandalous revelations to heartwarming exchanges, this is an empowering portrait of literary greats.
This exhaustively researched book takes us through the human history of text and literature. Puchner explores sixteen foundational texts selected from more than four thousand years of world literature and reveals how writing has inspired the rise and fall of empires and nations, the spark of philosophical and political ideas, and the birth of religious beliefs. An intellectual odyssey through time, this book makes sense of religion, revolutions and history through works of literature.
Spellbinding and expansive, The Written World will be enjoyed by academic scholars and literature buffs.
What would a group therapy session with Hunter S. Thompson, Colette, William Burroughs, Dorothy Parker and Coleridge look like? Absolutely bonkers and hysterically comical, as this work of fiction shows. This literary satire is based on an unusual premise: When literary reprobate Foster James wakes up in a strange country house, he assumes he's been consigned to rehab (yet again) by his dwindling band of friends and growing collection of ex-wives. But he soon realises there's something a bit different about this place after he gets punched in the face by Ernest Hemingway.
Dead Writers in Rehab is a hilarious riff on the eccentric personalities of much-loved literary idols. The book veers off course in the latter half when it gets too sombre for its own good, but the wild inventiveness and riotous fun of the first half of the novel is more than enough reason to read it.