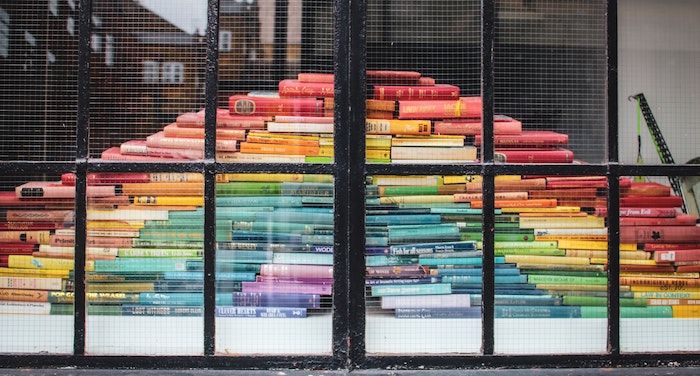 LGBTQ
5 Upcoming Books With Nonbinary Characters Front and Center
This content contains affiliate links. When you buy through these links, we may earn an affiliate commission.
It's a sign of progress that a list like this even exists, let alone contains just some of the books releasing soon that feature nonbinary characters between their pages. For a while there, these characters were pretty much nonexistent, or worse, authors depicted them with complete disrespect. Although most of the world is a garbage fire right now, at least we're being spoiled with great representation across the gender spectrum.
First, a quick recap for those unfamiliar with the term: nonbinary people have a gender identity that is neither exclusively masculine or feminine. Hence, they're literally outside the gender binary of man and woman.
You've probably already stumbled upon nonbinary rep in media by now and might not have even noticed it. Ever watched Steven Universe? Or She-Ra? Or even John Wick? Extra props to John Wick for having two prominent nonbinary actors throughout its trilogy so far (Asia Kate Dillon and Ruby Rose). That's more gender diversity than I'm sure can be found in most company boardrooms.
Aside from television and film, however, literature is also making great strides in the people we see in our pages. And in books, nonbinary characters become much more obvious, as the prose uses pronouns to anchor the reader. If you're also looking for books by nonbinary authors, check out this list.
So, check out these books that are amazing on their own as works of art, but double amazing for the progress they're making in the all-too-homogenous world of publishing.