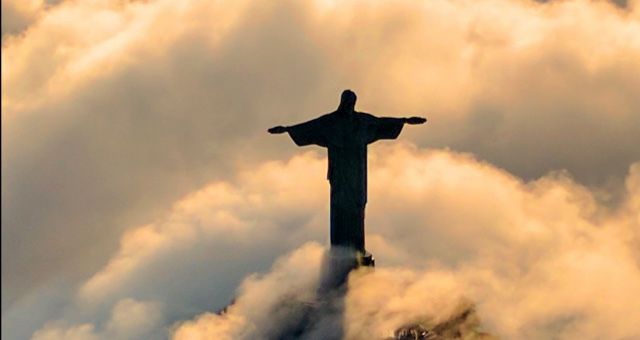 Lists
8 Fascinating Books With Jesus As A Character
This content contains affiliate links. When you buy through these links, we may earn an affiliate commission.
Jesus Christ is one of the all-time most influential figures in religion, literature, and history. I understand why some Christians might consider any attempt to write fiction about Jesus offensive. Some of these books emphasize Christ's divinity; others focus more on his humanity. In Christian theology, this focus is called high or low Christology.
Of course, an author doesn't have to believe that Jesus was divine to write about him. Some writers from non-Christian backgrounds find Jesus a compelling subject for their fiction.
Today, many people know this book from Martin Scorsese's movie adaptation. The novel is still banned, maligned, and misunderstood. It was very controversial for 1955, and the Greek Orthodox Church considered it obscene. Kazantzakis ultimately portrayed Jesus as never giving in to his many temptations. It shares themes with another of Kazantzakis's novels, Zorba the Greek: savoring all the pleasures of life, like friendship, food, sexual feelings, and music.
Saint Young Men (Seinto Oniisan) by Hikaru Nakamura
This is a manga comedy series with Jesus and Siddhartha Gautama (Buddha) as roommates in a contemporary Tokyo apartment. On a vacation to Earth, they go on adventures and try to learn about Japanese culture while hiding their true identities. It has also been made into an anime series, anime film, and a live-action web series.
Ben-Hur tells the story of a fictional 1st century Jewish prince who becomes a charioteer. It has been adapted into a film at least five times, starting with a silent film in 1907. It's been imitated many times and parodied in the 2016 movie Hail, Caesar! It was a cultural phenomenon when it was first published back in 1880.
Often excerpted on its own, the chapter "The Grand Inquisitor" is a parable about Christ returning in Seville during the Spanish Inquisition. Ironically, the Inquisition arrests Jesus, telling him that he's interfering with their mission. The parable critiques hypocritical religious authorities, particularly in the Church, who contradict their religions' values.
After writing her Vampire Chronicles series and erotic fiction (under a pseudonym), Anne Rice wrote a reverent novel about Jesus's family and childhood. Rice had recently returned to the Catholic Church and wanted to explore Jesus's early years. Some fans were surprised by the departure from her earlier fiction, but the book received positive reviews.
Speare won the Newbery Medal twice: for this novel and for The Witch of Blackbird Pond. The Bronze Bow's protagonist is a young Jewish man named Daniel who despises the Roman occupation. Eventually he becomes a follower of Jesus, who he knows as a teacher and healer. This book was published in 1961, and in the 2000s and 2010s, many parents objected to it still being taught in public school. Its views of 1st century Judaism and history can seem negative and inaccurate today.
In this historical novel, the narrator Mariamne (Mary Magdalene), grows up alongside her father's ward, Salome. Both study at the Great Library of Alexandria in Egypt, becoming much more educated than other women in their time. Eventually, they become followers of Jesus and his cousin, John the Baptist. This is a feminist reimagining of two Biblical women who have often been traditionally depicted as dangerous temptresses.
The Gospels don't provide much detail about Jesus' childhood or his young adulthood from ages 18–30. In this novel Chopra, a well-known writer in the New Age movement, imagines that Jesus traveled and met with Eastern religious leaders during his youth. Chopra is not from a Christian background but saw the story of Jesus as inspiration for fiction.
---
Want more? Check out these 100 Must-Read Novels About Religion.