Newsletter 1
Read Harder: A Book with a Female Protagonist Over the Age of 60
This content contains affiliate links. When you buy through these links, we may earn an affiliate commission.
This list of books with a female protagonist over the age of 60 is sponsored by Libby. The one-tap reading app from OverDrive.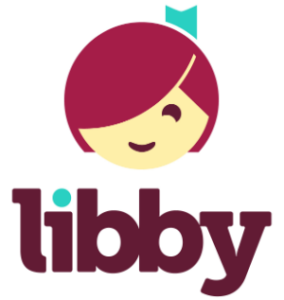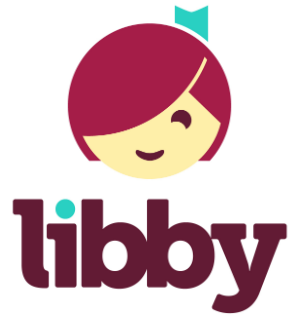 Meet Libby. The one-tap reading app from your library, powered by OverDrive. Downloading Libby to your smartphone allows you to borrow thousands of eBooks and audiobooks for free anytime and anywhere. You'll find library books in all genres, ranging from bestsellers, classics, nonfiction, comics and much more. Libby works on Apple and Android devices and is compatible with Kindle. All you need is a library card but you can sample any book in the library collection without one. In select locations, Libby will even get your library card for you instantly. Learn more at https://meet.libbyapp.com/. Happy Reading.
---
We live in a society that values and idolizes youthfulness, especially when it comes to women. So hearing and experiencing stories from women over the age of 60 can be rare. The experiences of older women can not only be useful for those of us who are headed in that direction, but also as a reminder that women over a certain age are still full of life and desires. The following books for this Read Harder task will put you in the shoes of women who have lived full lives and are continuing to do so beyond retirement age.
This modern classic follows Miss Jane Pittman, a black woman who has lived 110 years through slavery and the Civil Rights movement. Written as if it is a true story, this novel explores race and bigotry and our history as a country through the eyes of this woman who has nearly seen it all.
Britt-Marie Was Here by Fredrik Backman, translated by Henning Koch
Fredrik Backman first gained acclaimed in the United States for his book A Man Called Ove, which followed an older, curmudgeonly man with a heart of gold. In this novel, you follow an older woman who on the outside seems socially awkward and fussy, but also genuinely cares about the people around her. She even ends up with the task of leading a children's soccer team, which is definitely not her forte.
Evelyn Hugo is a retired actress who seems to be as well known—if not more so—among the public for the number of husbands she's had as the roles that she played over the years. She has decided to finally break her silence with a tell-all biography with unknown journalist Monica Grant. Monica Grant doesn't know why she was picked, but she ends up learning all about Evelyn's life through her seven marriages, her ambitions as an actress, and figuring out who exactly she loved.
This novella follows a Nigerian woman named Morayo Da Silva living in San Francisco who is about to turn 75. She is enjoying the relaxation that comes with retired life: reading novels, taking road trips, making friends with the strangers around her. Right before her birthday, she decides to celebrate by getting a tattoo. However, she experiences a fall that causes her to lose her independence. This short book does not have a specific plot necessarily, but explores the ideas of aging, losing control of what you can do and learning to depend on the people around you, as well as the friendships and relationships you have toward the end of your life.
Aaliya Sohbi is divorced, childless, and spends the majority of her time in her apartment alone and surrounded by books. She spends her days translating books that she loves into Arabic, but she never shows them to anyone. Instead, she keeps them all with her in her apartment. She doesn't talk to anyone around her and even goes out of her away to avoid them. This book explores the life of this recluse who has a vibrant inner life filled with philosophical musings and thoughts on art and literature, and shows the importance of both.
Ruth is a 75-year-old widow who lives in a beach house that is isolated from the town. One day she is convinced that there is a tiger in her house, and soon after a woman named Frida, claiming to be a care worker from the government sent to take care of her, shows up at her doorstep. Set in Australia, this is a slow burn of a book with an unreliable narrator at the helm. You will follow this story wondering whether Ruth is falling victim to dementia or whether Frida is taking actions that are causing the unreliable actions. In the end, this psychological suspense book explores the idea of trust and dependence and the types of relationships formed in isolation.
What books do you love that have a female protagonist over the age of 60?