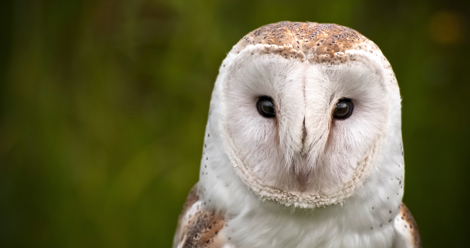 This content contains affiliate links. When you buy through these links, we may earn an affiliate commission.
Animals of all kinds are popular in fantasy, and books with birds are no exception. Owls, swans, ravens, firebirds and more show up again and again, appearing in everything from folklore to Harry Potter. Some of these books are adaptations of fairy tales, some not, but all revolve in some way around magic and birds.
The summer before he turns seven, Antonio's family invites the curandera Ultima to live in their home. Ultima brings with her a deep knowledge of folklore and healing, magical powers, and her ever-present owl. She and Antonio form a deep bond, and Ultima provides guidance as Antonio struggles with family expectations and questions of good vs. evil. Ultima and her owl share a strong magical and symbolic connection, so although the bird doesn't get as much screen time (so to speak) as the human characters, it plays an important role in the story. If you like magical realism and coming of age stories, Bless Me, Ultima is a good choice.
George Duncan is 48 years old, divorced, owner of a print shop, and a maker of book cuttings. He wakes up one night to find an injured white crane in his backyard. He helps the bird and it flies away, but the encounter stays with him. The next day a woman named Kumiko comes in to his shop and asks to combine his crane cutting with her own artwork. The two quickly fall in love and Kumiko changes the lives of everyone around her. She herself, however, remains a mystery even to George. Inspired by the Japanese fairy tale of the same name, The Crane Wife mixes magical realism and humor to explore love, loneliness, and self-acceptance.
The Guardians of Ga'Hoole series is to birds what the Redwall series is to animals in general, which is to say it takes place in a society made almost exclusively of birds. This middle grade series begins with owlet Soren being kidnapped after falling out of his nest. He's taken to the sinister St. Aegolius Academy for Orphaned Owls, a training ground for owl-world domination. Facing the threat of moon-blinking, Soren and his friend must plan their escape and warn their families.
Sorcha lives in Sevenwaters with her father and six older brothers. When her father remarries and her stepmother turns Sorcha's brothers into swans, Sorcha alone escapes. She can save them, but only by weaving six shirts out of starwort while remaining completely silent. After several hard years alone she is kidnapped and brought to a foreign country where she faces new hardships, heartbreak, and accusations of witchcraft. Daughter of the Forest is, of course, a retelling of the fairy tale The Six Swans, and the first in a series of books featuring the family of Sevenwaters.
Crown Princess Ani has been speaking to birds since she was a young child, but her family doesn't approve of her talent. After her father's death, a dismayed Ani learns that she is betrothed to a prince from the neighboring country of Bayern. Ani sets out on her journey only to be betrayed by her guards and her lady's maid, Selia. Scared and alone, Ani befriends the Forest folk of Bayern and takes a post as a goose girl tending the royal birds. This retelling of the Grimm fairytale The Goose Girl is a childhood favorite of mine.
smoketown By tenea d. johnson
The city of Leiodare banned birds 25 years ago after a devastating outbreak of a disease called The Crumble. The absence of birds affects the town in many ways, from the explosion of the insect population to a lingering ornithophobia that haunts its citizens. Anna is an artist with magical abilities who settled in Leiodare to wait for her lover, Peru. Eugenio is a researcher and member of a secret bird-loving religion who is looking into the true cause of the plague. Rory lives in seclusion as the only survivor of The Crumble. Initially strangers, Smoketown follows our three main characters as their lives begin to intersect in a story that combines science fiction and fantasy.
What other science fiction and fantasy books with birds and magic do you recommend? Want even more books about birds? Check out "Nonfiction To Read If You'd Like To Follow Owls Around."