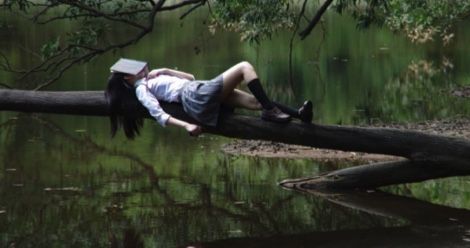 Lists
Books Whose Endings Made-Up for Their Lackluster Start
This content contains affiliate links. When you buy through these links, we may earn an affiliate commission.
What could be better than a book with a seriously good ending? I cannot think of anything better. The best books, in my opinion, are those that pretty much suck and drag on but then completely drop a hammer at the end. The ending can truly pull it all together.
I know there are thousands, maybe even hundreds of thousands, of books that fit this criteria. I wish I could compile a list that highlights all of them; however, I have neither the time nor the space here to do that. So, I will highlight some of the more memorable books that I truly appreciated. I hope you will appreciate them, too. In no particular order, these books are as follows:
I love Urrea's writing style and I especially love how his books always have a touch of Spanish. Apparently, readers always tell Urrea that his books have too many Spanish words. But he seems to not care so much because all of his books have Spanish in them and I appreciate him for that. Into the Beautiful North, unlike Urrea's other notable works, was a slow-starting book. The dialogue, for me, kind of dragged on and I kind of wanted to give up on this one halfway through. I enjoyed the humor in it but still could not fully get into it. But the ending brought it all together and solidified for the book's main characters (Mexican citizens) that they have plenty of love and appreciation back home in Mexico and that coming to the United States will not solve their problems or necessarily make them happier. The ending had a "feel good" touch to it that made the rest of the book make sense. The story was all about a physical and emotional journey and trials and tribulations that, although fictional in this case, are reminiscent of the experiences many immigrants fight through. I highly recommend this emotional read.
I know what you're thinking. You're thinking: How in the hell can he think this book did not have a great start? Well, I also think The Catcher in the Rye is the absolute worst book I have ever read. So, there's that. I love just about anything historical, but this book for me was not as interesting as I had hoped it to be. It was a quick read and I knocked it out in one sitting, but I have to admit that I was not a huge fan of most of it. Maybe that's because I am not well-rounded (historically) when it comes to the Iranian Revolution. Who knows? But I will say this: the ending in this book made up for the rest of the book. Without spoiling it too much, I was proud as heck to read that Marjane was proud enough of her work and of herself to divorce her husband (divorced women in Iran are the subject of leers and jeers from men who think the loss of a woman's virginity means she'll sleep with anyone who asks) and leave Iran. She was tired of how women were treated and she came to this realization: Iran is not the place for a strong, independent woman such as herself. The ending was amazing and although I did not enjoy the bulk of the book, the ending brought it all together for me.
I was excited to read this book when I purchased it for the public library system I work for. It had good reviews and the book's synopsis had me thinking this book was a winner. But when I started reading the book, I found myself bored rather quickly. I felt it was redundant in some areas and overall, I really had no damn clue where the book was going. I kept thinking that the book's main character, Junior, was just the epitome of ridiculous. But I stuck with it and told myself I would finish it. I am glad I did because the ending did not disappoint! Briefly, Foe is a philosophical puzzle of a novel set in the near-future. One day, a stranger from the city arrives with alarming news: Junior has been randomly selected to travel far away from the farm…very far away. The most unusual part? Arrangements have already been made so that when he leaves, Henrietta won't have a chance to miss him, because she won't be left alone—not even for a moment. Henrietta will have company. Familiar company. Who could that company be? The twisted ending in this one blew my mind and solidified this read as absolutely memorable. Give this read a try.
Okay, so maybe you're tired of reading about Paula Hawkins and The Girl on the Train. I get that. Heck, maybe you're tired of this book as well. But Into the Water, like many other sophomore books by authors, fell flat, in my opinion, for most of the way. You have to keep up with the book's many characters as the story is told from a multitude of perspectives, and this can be exhausting. But the book was not terrible and the ending…the ending was truly remarkable. It caught me off guard and left me bug-eyed. In the book, a single mother turns up dead at the bottom of the river that runs through town. Earlier in the summer, a vulnerable teenage girl met the same fate. Left behind is a lonely fifteen-year-old girl. Parentless and friendless, she now finds herself in the care of her mother's sister Jules, a fearful stranger who has been dragged back to the place she deliberately ran away from. Jules is afraid. So afraid of her long-buried memories, of the old Mill House, of knowing that Nel would never have jumped. And most of all she's afraid of the water, and the place they call the Drowning Pool. The ending made the rest of the book worth the wait. I am pretty good at predicting endings, but this was one I could not predict. This is a must-read if you haven't already.
Are there any books you have read that started off rough but ended with a bang? Do tell.