Lists
Books We Want to Make the Whole World Read
This content contains affiliate links. When you buy through these links, we may earn an affiliate commission.
Back at the end of lat year, this question popped up on my Twitter feed.
What's the last book you loved so much that you turned into a relentless evangelist for it?

— PJ Vogt (@PJVogt) November 18, 2016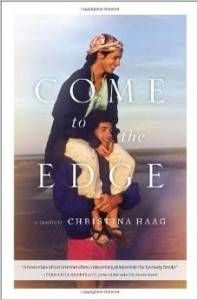 My answer was two-fold. The book I talk about more than any other is Christina Haag's Come to the Edge, and if you've been reading Book Riot for a while, you've probably come across some posts I've written about it. It's a gorgeous memoir of the author's five-year love affair with John Kennedy, but it's also a love letter to the theatre and to New York City, and an exploration of a lifelong faith journey.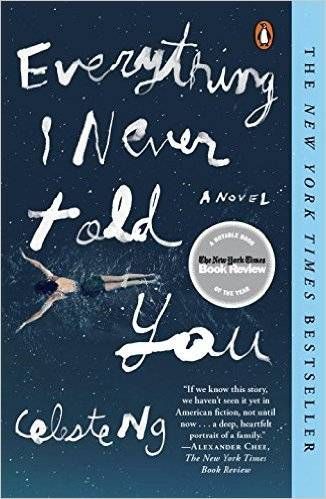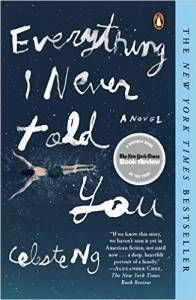 I also talk a lot about Everything I Never Told You, by Celeste Ng. The first line is masterful: Lydia is dead. But they don't know this yet. I fell in love with the insightful way in which this book narrates complex family dynamics. It's a literary page-turner so there's something in it for everyone — those who read primarily for plot and those who read primarily for language and character. It's also a great book club pick – we had tons to discuss. I've recommended it over and over since I first read it and quite a few people have taken my recommendation and reported back that they've loved it too.
I asked my fellow Rioters how they would answer P. J. Vogt's question, and here's what they said: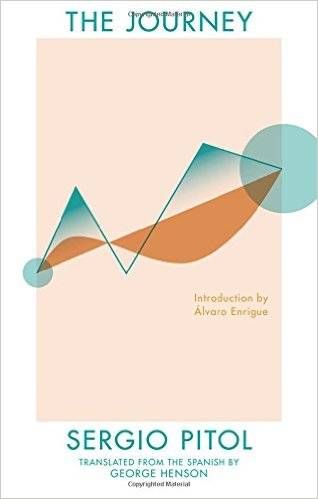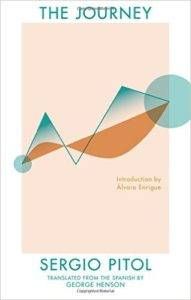 Trilogy of Memory: The Journey, The Art of Flight and The Magician of Vienna, by Sergio Pitol, transl. George Henson
I first learned about Sergio Pitol from the novelist Valeria Luiselli who cited him as among a generation of Latin American writers whose work she felt had been neglected by English publishers. Two of the three books which make up his Trilogy of Memory – which can best be described as an essay/memoir hybrid – have been translated and published. The third, The Magician of Vienna, is scheduled to be released in February 2017. Pitol is a writer, translator, and diplomat – having served in Mexican embassies all over the world – and his writing covers a wide range of subjects including literature, theater, art, and the many cities he's visited. Even the subjects I personally have no interest in (like opera) become interesting when described through his eyes. What makes Pitol's work so wonderful, and the reason I love him so much, is that his sense of wonder and enthusiasm about life, culture and art is incredibly infectious. Reading Sergio Pitol is like having coffee with a charming and brilliant friend who still has you smiling even after you've said goodbye. And while I understand this type of book isn't for everyone, if you do enjoy memoir, essays or criticism then these books are must reads.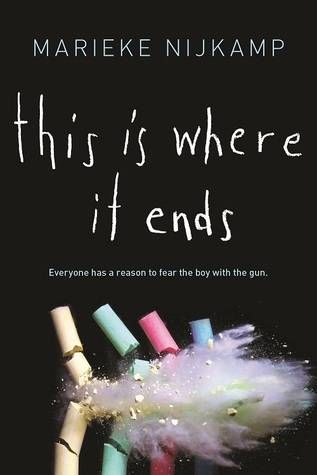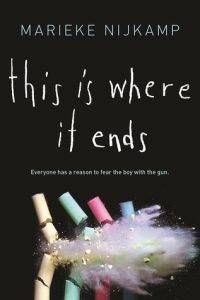 This is Where It Ends, by Marieke Nijkamp
10:01 – The students at Opportunity High School finish listening to a semester welcome speech from their principal and start to leave for their next class. 10:03 – The auditorium doors refuse to open. 10:05 – A boy enters the auditorium and starts shooting. I introduced the book this way during a booktalk event to a large group of high school students, and every single student fell dead silent. The premise grabs your attention, but the story holds it all the way through to the brutal end. By the time I had finished reading, I was crying hysterical tears from emotions that I didn't even realize I had. I recommended it to a couple of my coworkers, and they were both visibly emotional days after finishing the book. I normally don't go for titles that tear me up inside, but this book was so raw and immediate and terrifying and brutal and relevant that I am extremely grateful I took the time to read it. It's hands down one of the best YA titles I've ever read, and when I saw they were giving away copies at the 2016 BEA conference, I book talked it to everyone who was near the display. I even accidentally ended up book talking it to one of the publishing reps, who said that my enthusiasm made her want to go back and reread it again! I don't know if book excitement gets any more over-the-top than hand-selling the book to the person who was assigned to hand-sell it in the first place, but it's really THAT good. So go read it.
The Fifth Season/The Obelisk Gate (Broken Earth Trilogy), by NK Jemisin
The Earth is broken. Earthquakes are constant, seismic events are everywhere. Volcanoes can spring up overnight. Every few generations, the Earth finds itself in such chaos that it triggers a period of almost-unlivable conditions that can last decades – a Fifth Season. Humans have survived these Seasons, including some humans known as "orogenes," who have the innate ability to calm to earth and minimize destruction. Despite this much-needed ability, these orogenes are feared and believed to be a threat to human existence. Those who are not killed as children are taken to The Fulcrum, a center of government where they are trained to use their powers, then rented out by the government (unpaid themselves) to various communities who need assistance. The Fifth Season begins with a very powerful orogene creating a rift in the Earth that triggers what may be the end of the world. I was given an audiobook copy of The Obelisk Gate as a gift back in October, and had to listen to The Fifth Season first. This series captivated me from the first minutes, so much so that I bought hard copies of the books as well. In three months, I listened to the audio copies three times and read both books twice. Marketed as high fantasy, the series contains equal parts science fiction, particularly geology, and social commentary examining the human qualities of prejudice along with our ability to survive. I can't stop talking about The Broken Earth series — reading it, listening to it, experiencing it, preaching it. The Stone Sky, the third and final book, is scheduled for release this August. Don't miss it.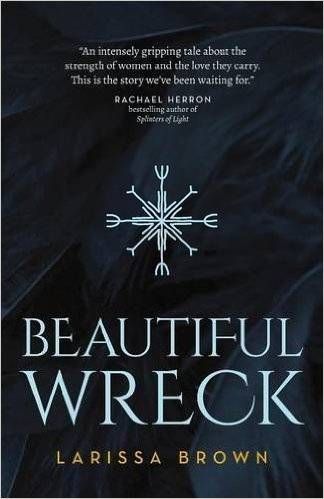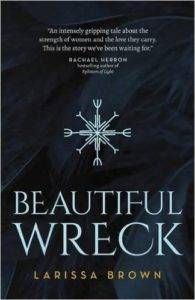 Beautiful Wreck by Larissa Brown
I bought this book because I know the author through knitting circles. I've admired her for some time, and we are friendly, but a time travel romance novel? Eh; I didn't care for Outlander, but I do like Vikings… Well. Beautiful Wreck is something entirely different than whatever I imagined it might be. It's a romance not just between woman and man, but between woman and time, woman and place, woman and being. It's a slow, contemplative, aching story of a woman who is lost in time but finds that she is in just the right place. If I know anyone to whom I have not yet recommended it, I will be surprised.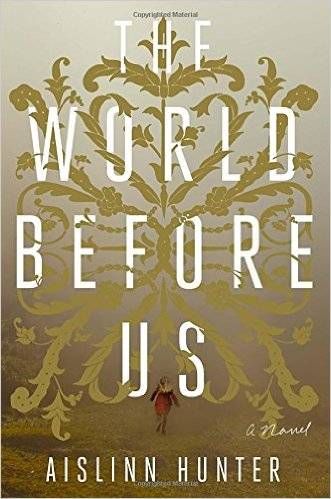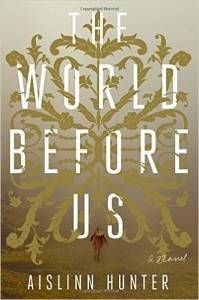 The World Before Us, by Aislinn Hunter
This book arrived in my life at exactly the right moment. It follows a woman in her early 30s as she packs up a museum and unpacks some of her own past. She's haunted (not really the right word) by the ghosts/spirits of some of the people she studied for her unfinished dissertation. When I first read this, I was smack in the middle of my own dissertation and really feeling the weight of history and wondering about my obligation to the people I studied. This novel got me thinking in new ways about history, narrative, memory, personal secrets, and the importance of talking about both the personal and the national past. These are big topics but the book never feels didactic or dry. Hunter's book is so smart and so beautifully written, I've been pushing this book on all my fellow grad students and museum professionals.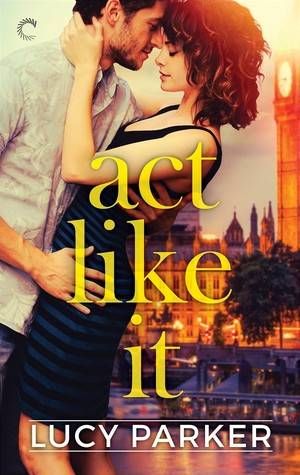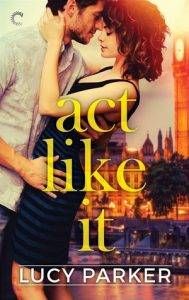 Act Like It, by Lucy Parker
I read a really glowing review of this debut contemporary romance and it sounded like it was a perfect fit for me. Turns out it was, and it's been one of my top reads of the last few years, and one I recommend as a great introduction to contemporary romance. It's got a fake dating plot, and even better: it's a showmance! The leads are costars in a West End production that must pretend to fall in love to drum up some good press for their play. It's sharp and funny and the hero and heroine have steamy, but believable, relationship development and excellent chemistry. Any time I see it's on sale I take to Twitter. I'm sure to tell everyone how much I love it and that people should pick it up and read it immediately so we can gush about it together.
How about you? What's the one book you always recommend?