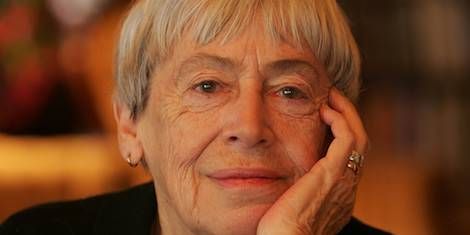 Lists
75+ Books Ursula K. Le Guin Recommended
This content contains affiliate links. When you buy through these links, we may earn an affiliate commission.
In Ursula K. Le Guin's passing, literature has lost a giant. In the cruelty that always occurs after an author's death, it has brought more attention to her work. And so it should! Le Guin was prolific, and there's a backlog of books to work through before you reach the end of her writing. Here's a good place to start, with books by Le Guin for every age of reader. Whether you've read all of her books or not, you can enjoy The Wise Words of Ursula K. Le Guin.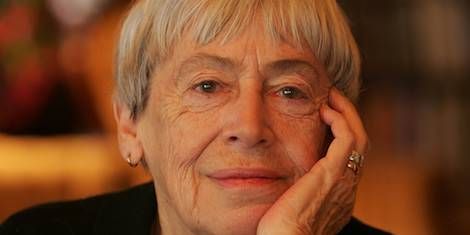 But what happens when you do get to the end of her works? What if you've already read all of her books? Where do you go from there? Well, one place to start is the long list of books she's recommended. (She always balked at naming her "favorite" books.) Here are more than 75 of them: books she mentioned in interviews, or wrote about on her blog, or gave to the Strand for her "authors bookshelf," or books she blurbed. I have included her blurbs or an excerpt of her review when applicable: all the others were simply listed without context. Here are the books Ursula K. Le Guin recommended at some point, roughly by genre:
Children's Books:
Young ADult:
Classics:
Fantasy:
Fiction:
Graphic Novels:
Nonfiction:
Poetry:
Science Fiction:
These were sourced partly from an Entertainment Weekly interview, a New York Times interview, her authors bookshelf at The Strand, a guest post at The Week, her reviews in The Guardian, her blog post "Some Books I've Liked", and the best Googling I could muster. (If anyone has a good way to find the books an author has blurbed, though, I'd love to hear it!)
There are some surprises here. For one thing, there are a lot fewer SFF titles than I would have expected. Classics and poetry seem to be her go-to for recommendations. I also have to admit that I'm a little disappointed by how overwhelmingly white this list is. There is not quite a handful of authors of color listed.
This isn't a complete list! I wasn't able to find a good way to locate all of the books she's blurbed, and I didn't go into her Guardian reviews much, because they were often unclear about whether she would actively recommend the title. Let me know if there are others I should add to the list!
*Denotes books added after article's original publication