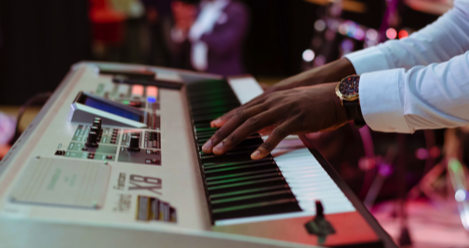 Lists
3 Books to Sing Along To
This content contains affiliate links. When you buy through these links, we may earn an affiliate commission.
Music is everywhere. I love when music pops up in books. Coming of age tales use music to show how characters grow up. They may make us think back to our own soundtracks. Historical fiction can use music to describe the landscape of the era. Poetry, a rhythmic creation on its own, can remix music or take off on a phrase to create a whole new message. Whenever I come across lyrics while I read, I stop reading for a moment and look up the song or sing it if I know it. Here are three books that can get you singing.
The novel A Ticket To Ride is a coming-of-age all-American 1970s musical montage. Each section pins down a phase of friendship between two girls or a backstory of one of the girl's family history that involves an unknown mom and sick elderly grandparents and an uncle who has to raise a girl. Each section depends on a song title: "Drift Away," "You Can't Always Get What You Want," "Stuck In The Middle With You," "I'll Take You There," "Morning Has Broken." Adolescent decision-making, semi-obsession, and sweltering summertime disasters emerge in simple, subtle ways, presenting a realistic tale that makes you relive a childhood that is not necessarily yours but could believably be.
A gripping story of jazz, race, and love on two continents in the 1920s. Vivid imagery creates a true to life world in Harlem and in Paris and all the places before. Baby Back Johnston is a trumpet player who captures the attention of anyone in ear-shot, and he's got a penchant for causing heartache, too. The intricate descriptions of the musicians playing conveys the music from the page. You might hear Louis Armstrong, Bessie Smith, Ethel Waters, or Jelly Roll Morton. If you want to hear the music out loud instead of in your own mind, check out the playlist.
This sci-fi-bent collection of poems travels into space in search of the nature of God and the essence of the stars. Along the way, we get to hear David Bowie. "Life on Mars" is a Bowie single from the '70s. Both Bowie and Smith go on this interplanetary quest for a great meaning. While you may come for the music, you might stay for Smith's commentary on the politics of father-daughter dynamics, on race, and on womanhood.
For more ideas, check out this list of suggestions if you like music from the 80s and 90s , some music you can listen to while you read , and a whole lot of musically-infused YA selections.
Please, share your own musical reads with me.