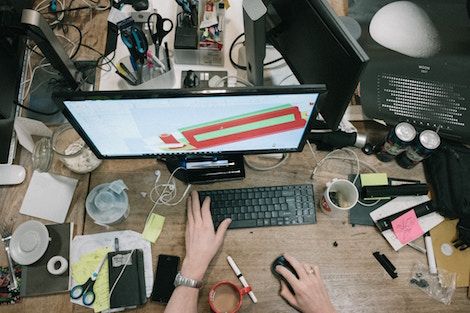 Nonfiction
3 Books to Read if You Want to Declutter Your Home
This content contains affiliate links. When you buy through these links, we may earn an affiliate commission.
Are you interested in learning how to declutter your home? Perhaps you are nearing retirement and seeking to downsize? Possibly you are interested in reading about minimalism and spirituality? Or maybe you would like to learn how living with less can make you happier? Here are 3 books to read to get you started on your decluttering journey.
The Gentle Art of Swedish Death Cleaning: How to Free Yourself and Your Family From a Lifetime of Clutter
by Margareta Magnusson
Written with gentle humor and a graceful style, Margareta Magnusson introduces you to the Gentle Art of Swedish Death Cleaning. Swedish death cleaning is the process of sorting through of a life-time of things. Typically, this would be done by family members after a loved one has passed away. However, Magnusson, who describes herself as "somewhere between 80 and 100," encourages the reader to death clean while they are still living.
The author suggests that by slowly going through your things yourself, you will be saving your grieving family this task later on. Furthermore, you will have the opportunity to reminisce as you hold each object one last time. Moreover, you will be able to pass your treasures on to people who will love them as much as you do. In particular, the book looks at different types of items; from furniture and clothes, through to letters, photos and even secrets.
Throughout the book, Magnusson weaves the story of her own life, and the objects she has given away. This book deals with a difficult and taboo subject with sensitivity, Whilst I am several decades away from retirement, this book was an enjoyable read.
Goodbye, Things: The New Japanese Minimalism
by Fumio Sasaki
Goodbye, Things is a wonderful read for anyone who is interested in the philosophy of minimalism. In the early chapters of the book, Sasaki discusses the benefits of minimalism. Similarly, the author writes about why people become what he calls "Maximalists" or those who keep accumulating. For those readers who are wanting practical methods of how to declutter, Sasaki does not disappoint. Included are 55 tips on how to minimize your things.
To conclude, Sasaki describes the many ways in which becoming a minimalist has positively changed his life. Sasaki's story of how decluttering has made him happier was inspiring. I loved reading this book. While not everyone may want to minimize to the extent that Sasaki has, I recommend this book for the early chapters on the philosophy of minimalism.
The More of Less: Finding the Life You Want Under Everything You Own
by Joshua Becker
In The More of Less, Joshua Becker approaches the topic of decluttering from the perspective of spirituality and simplicity. Becker's Christian faith underpins his writing and he uses scripture to support his ideas about living with less. However, this is done in an inclusive and thoughtful manner.
For those who are new to decluttering, this book begins with the basics. Included is all the information that you need to get started on your decluttering journey. Additionally, there are many practical tips that will help you approach hot spots in the home. Likewise, the book gives advice on how to deal with hard to declutter items. Joshua Becker is well known for his other titles on decluttering, Simplify and Clutterfree with Kids.