This content contains affiliate links. When you buy through these links, we may earn an affiliate commission.
The aftermath of the 2016 presidential election felt like a cruel joke, or a funeral party, or an episode of HBO's political comedy, Veep. Working my way through Veep that fall helped keep me sane amidst the strangest, most surreal election. After binge watching the first five seasons, I couldn't get enough of this bleak, but often hilarious, look at DC. It wasn't long before I was pining for another dip into the deep end with my favorite vice… books. So, what to read if you love Veep? If you, like me, are a politics junkie, check out these recommendations of books for Veep fans.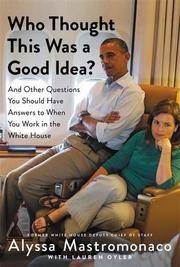 Who Thought This Was A Good Idea?: And Other Questions You Should Have Answers to When You Work in the White House by Alyssa Mastromonaco (with Lauren Oyler)
If your favorite characters on Veep are Amy, Brookheimer or Sue Wilson, you might enjoy the memoir, Who Thought This Was A Good Idea?: And Other Questions You Should Have Answers to When You Work in the White House by President Obama's former scheduler and deputy chief of staff, Alyssa Mastromonaco (with Lauren Oyler). Like Amy, Mastromonaco started at the bottom of the political food chain with early gigs as an intern to Bernie Sanders and deputy scheduler to John Kerry during his 2004 campaign. After Kerry's unsuccessful run, Mastromonaco interviewed for a position with Barack Obama on his Senate run. Eventually, Mastromonaco became Obama's deputy chief of staff. Her riveting memoir captures the fly-on-the-wall moments that comprise an historic campaign and presidency. As one of the few women in a city of men, Mastromonaco sheds light on that uneven dynamic. Mindy Kaling has optioned the memoir for TV, so devour it now to get the inside scoop before it hits the screen.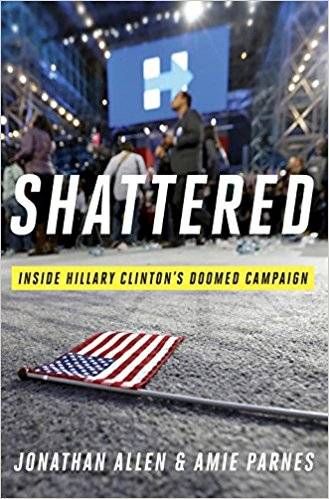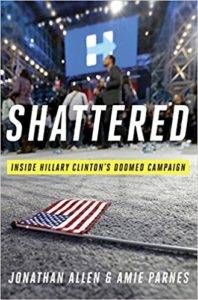 Shattered: Inside Hillary Clinton's Doomed Campaign by Jonathan Allen and Amie Parnes
One major takeaway from Veep is the complete and utter dysfunction that seeps through politics. When the Access Hollywood scandal leaked, I thought there was no way Trump could come back. At the same time, Hillary Clinton's campaign was on shaky ground itself. True, Trump only won the Electoral Vote and was smashed in the popular. But he won because Clinton lost. Shattered: Inside Hillary Clinton's Doomed Campaign, by veteran political reporters Jonathan Allen and Amie Parnes, gives a visceral look at the Clinton campaign, doomed from Day 1. Veep is at its most astute when it examines the bubble surrounding politicians. Maybe Meyer and co. think going to a pig roast and shaking some hans is enough to satisfy voters, but Shattered shows how that detachment from "the people" can be a fatal error.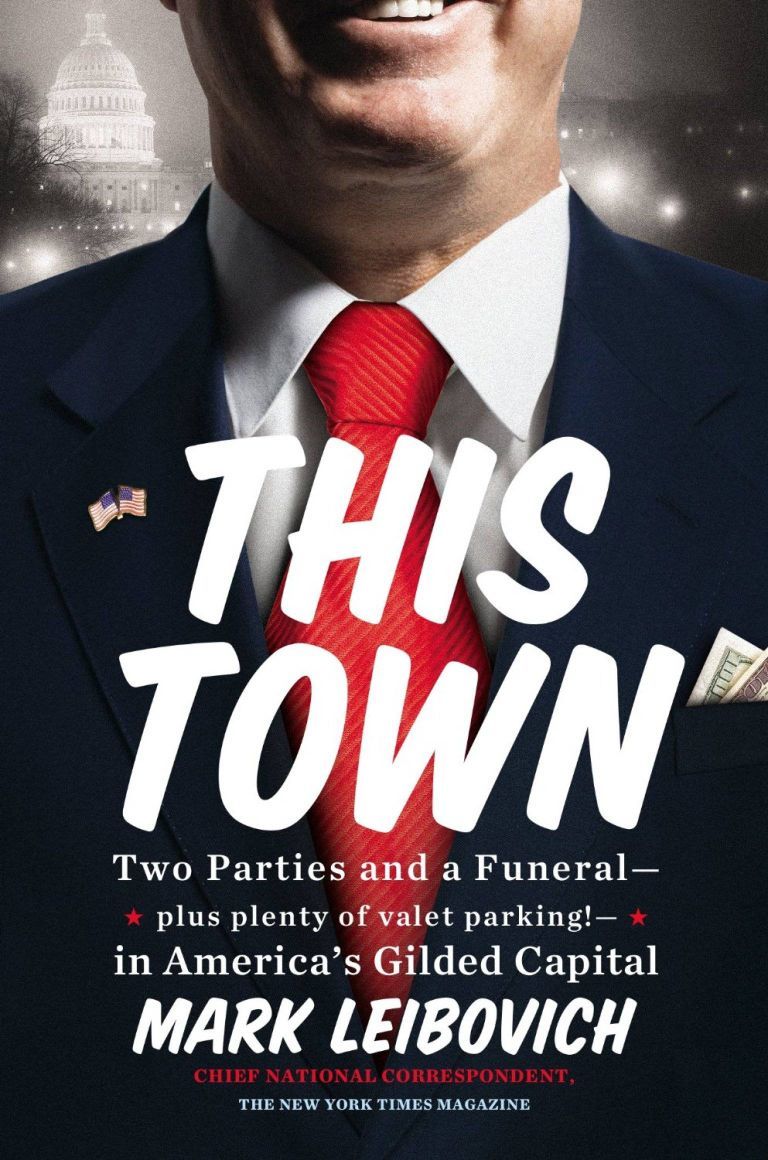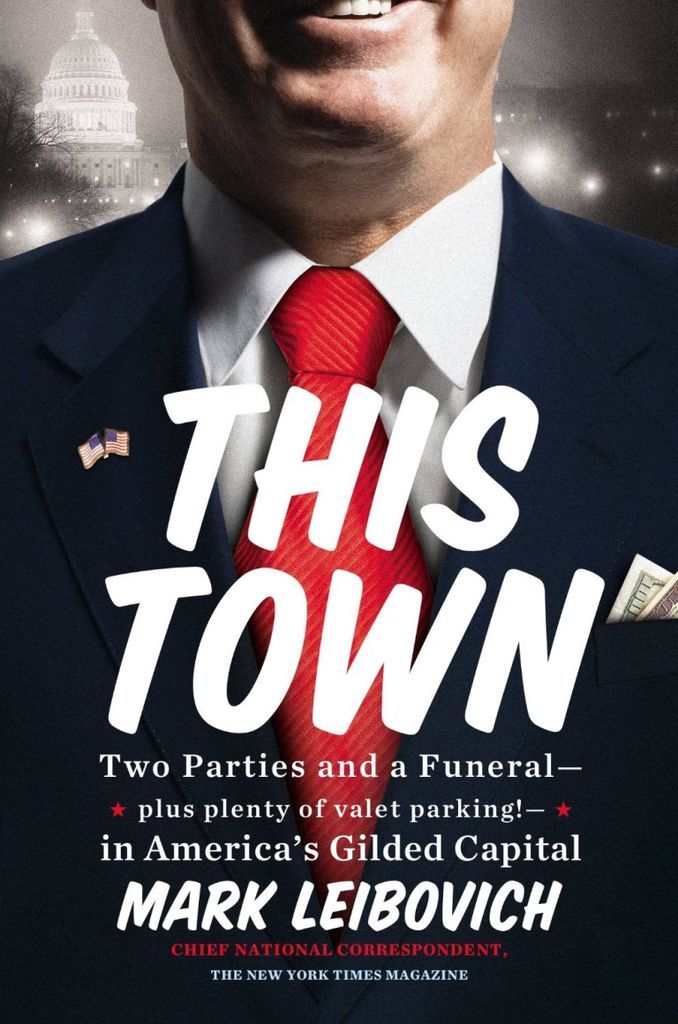 This Town by Mark Leibovich
If you can take the deep-seated shallowness of Congress, you'll find Mark Leibovich's Two Parties and a Funeral—Plus! Plenty of Valet Parking!—in America's Gilded Capital most illuminating. Leibovich's acerbic wit profiles of key and up-and-coming politicians. I am a political gossip junkie and often start my morning with Politico's Playbook newsletter. Leibovich, the chief national correspondent for the New York Times, assembles from juicy asides and whispered rumors a more fleshed out look at some of our nation's biggest political players, including lobbyist and politics reporters. The resulting portrait is a special kind of horrific, both gruesome in detail and brutally candid. Through it all, Leibovich tries to remain impartial. Nobody looks good in this Beltway ballad of corruption and greed. Take some Tums. You'll need a strong stomach for this one.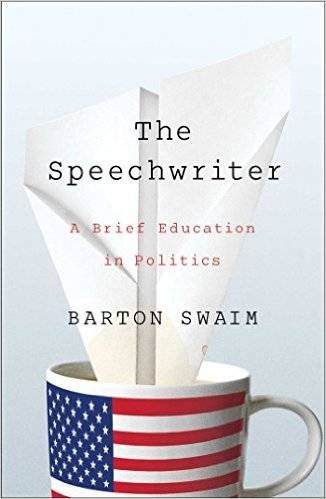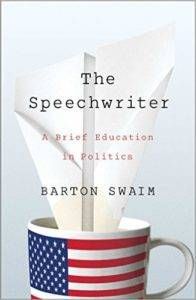 The Speechwriter: A Brief Education in Politics by Barton Swaim
Oh, Dan Egan. Have you ever seen anyone so desperate to cling to the coattails of prestige that he is willing to fix a politician's tea if it means he could ride along to infamy? Dan's character has been interesting to watch as he strategizes about a tweet that could redeem Selena, or accidentally undercut her popularity and reputation. The Speechwriter: A Brief Education in Politics is the memoir of Barton Swaim, who worked as a speechwriter and communications officer for South Carolina's governor, Mark Sanford (now a representative in Congress). Like Dan, Swaim might agree that working the political spin cycle and trying to write for a volatile personality is not as glamorous as it sounds; Sanford was engulfed in a very public scandal of his own making, with affairs aplenty. Swaim's memoir doesn't bother to hide the icky parts, but rather give an inside look at communications in the face of corruption and lies.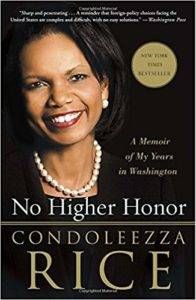 No Higher Honor: A Memoir of My Years in Washington by Condoleezza Rice
The books above shed light on the underside of Washington, the ugly bits off to the corners of the administration. But if you believe DC really is corrupt beyond repair, that a commitment to really uphold our values and dedicate service to our citizens, please read former Secretary of State Condoleezza Rice's memoir, No Higher Honor: A Memoir of My Years in Washington. Rice recounts her time in the George W. Bush administration. Rice helped steer the country through an extremely difficult time amidst terror, war, and diplomatic crises. There were mistakes and missteps, and Rice acknowledges some of them. If you've lost faith in our country and our government, Rice's memoir will satisfy your need to believe Washington is not just one long episode of Veep, but instead capable of glory and transcendence.