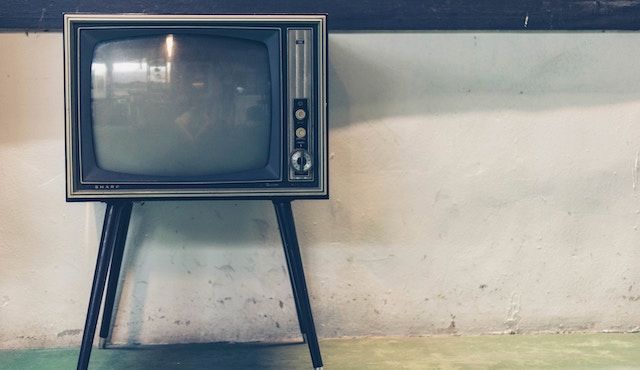 Lists
Books to Read if You Love TV
This content contains affiliate links. When you buy through these links, we may earn an affiliate commission.
I love TV. As a guilty pleasure, as a hobby, as an academic subject, and honestly, as a close friend. I think it is one of the most important and powerful mediums, especially these days when it is consumed so widely and quickly. And I love reading about TV a lot. These are some books I have liked, ranging from essay collections to edited volumes on particular TV shows.
These aren't like "how to become a TV writer" type books (if you know of some, holla) but more meditative or research based. Ranging from works by journalists to biographers to academics to really big fans, I think these books each give a particular lens to television and the show (or shows) they are invested in.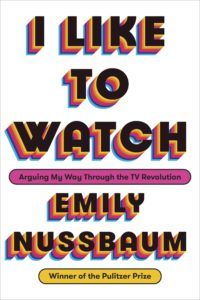 Emily Nussbaum, The New Yorker's TV Critic, just published a collection of criticism, I Like to Watch. It is a mark of a great critic when I can read criticism of a show I have never watched, or even been that interested in, and jump right in. Her criticism is about TV yes, but also explores why we watch and why we love it. Her essay on #metoo and her own teenage obsession with Woody Allen is thought provoking. I also love the wide range-sure she writes about The Sopranos and other "peak tv" but she also writes about Sex and the City, Jane the Virgin, and Vanderpump Rules. It is an amazing book and you can feel the earnest love for Television as art in every page.
Screwball Television: Critical Perspectives on Gilmore Girls. This is an edited academic volume (stay with me) published 6 years before Gilmore Girls A Year in the Life came to Netflix and collectively ruined Rory Gilmore. Here, you can read about depictions of Asian American women, the role of bibliophilia, and Stars Hollow as American Exceptionalism. The authors clearly love Gilmore Girls but were aware of the blind spots and contributions years before I was at least.
In My Humble Opinion: My So Called Life by Soraya Roberts is a delightful little book (from the Pop Classics series) mediating on the importance of Angela Chase and Jordan Catalano is our collective consciousness. It's great fun and also a good short read.
The Dark Fantastic: Race and the Imagination from Harry Potter to the Hunger Games by Ebony Elizabeth Thomas isn't only about Television (movies too) but her discussions of race in both The Vampire Diaries and Merlin are amazing.
Even if you aren't a part of #bachelornation, Amy Kaufman's Bachelor Nation: Inside the World of America's Favorite Guilty Pleasure is a great look at why the Bachelor franchise has such staying power. As a journalist who covered the Bachelor for ages (and got banned by ABC) Kaufman has gotten lots of inside details from contestants, producers, celebrities, etc about the show and what it is like to be on it. But what I think is even more interesting is her examination of the cultural fascination with the bachelor. Why do we watch this? What does it say about our expectations of romance, of entertainment, of TV? It's a great book.
The Good Neighbor: The Life and Work of Fred Rogers by Maxwell King will probably induce both nostalgia and tears. Unlike the other books I have suggested here, this is of course a biography and focuses on Fred Rogers' life both before and after Mr. Rogers. But in learning more about Rogers' life, his character seems even more and real important. This isn't to say that Rogers' was Mr. Rogers, but that he put himself into developing Mr. Rogers and making television for kids in a really profound way.