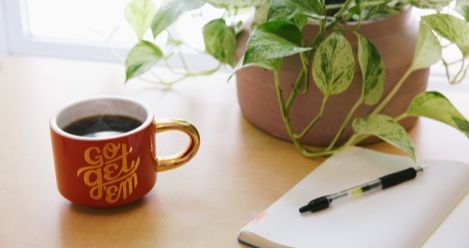 Lists
5 Books To Read For Lasting Life Changes In The New Year
This content contains affiliate links. When you buy through these links, we may earn an affiliate commission.
It's that wonderful time of year where many news outlets publish pieces about New Year's resolutions, sticking to New Year's resolutions, and why everyone drops their New Year's resolutions by February. As a Jewish woman with a September birthday, I tend to do my New Year's thinking around Rosh Hashanah. We can all choose what time of year is best for taking stock of the year.
However, I find this time of year useful for taking stock of some personal values I've been trying to cultivate. For me, the Gregorian calendar's new year is less about resolving to change habits than it is about resolving to think more openly and empathetically. I have put together some of my favorite nonfiction books and memoirs for the larger life goals I have.
Relish by Lucy Knisley
Fair warning—Knisley's food cartoons will make you hungry. This graphic memoir chronicles her life and memories with food, and all the beauty of cooking. Knisley's approach to food is so suffused with joy that I had to try the wonderful recipes she laid out in cartoon form. Her practical cooking advice weaves through recollections of important food moments that defined her relationship to cooking. While we may not all have the same memories, pursuing those things that make us warm and happy inside is necessary in trying times.
After accepting body positivity into your heart, the next step is the active love and pleasure of living. Sonya Renee Taylor makes the case for more than survival: for radical self-love. In a society that polices the intricate differences of our bodies, forcing people to internalize the hatred of marginalized bodies as self-hate. She argues for giving space and love to our bodies, and refusing to accept unjust limits. This is not about just general self-love, but the very concrete ways that fat bodies and women of color have been overdetermined and forced into silence. Loving your body as radically as Taylor is a great starting point for finding your power.
Best known for coining the term "emotional labor" when it was first published in 1983, Hochschild deftly charts the many ways in which women's emotions are predetermined. There are many insidious ways in which women are thought to "owe" emotional processing to their workplaces and families, and this book gives a helpful schematic for recognizing those particular experiences.
My absolute favorite thing about DeRay Mckesson is his generosity in the face of societal systems based on selfishness. His memoir provides an intimate portrayal of what it means to be at the eye of so many firestorms, in real life and on social media. Going further, he gives practical advice for finding your voice and pursuing activism with the understanding the hope is a necessary part of the game.
Levine and Heller collected a ton of research about attachment theory (pioneered by John Bowlby in the 1950s) to give a readable, engrossing book about the science of adult attachment and how it affects romantic relationships. There are three styles of attachment—anxious, avoidant, and secure—and Levine and Heller impose no judgments. They offer therapeutic background research and exercises to help you deal with communicating with people you care about. I have found reading even a few pages of this book helps me think through my own complicated feelings based on how I "attach."
What kinds of lifestyle books are you reading for the new year?