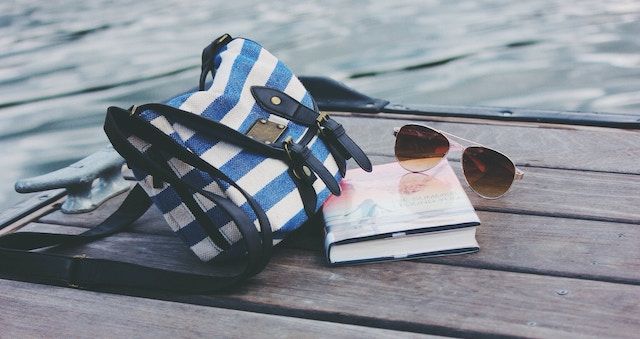 Lists
Books to Radicalize Your Beach Bag
This content contains affiliate links. When you buy through these links, we may earn an affiliate commission.
The first days of summer are here. It's time to pick out which books will get a little bit too much sunscreen and sand particles between their pages. When we think beach reads, we think escapism. We think romance, thriller, mystery, western, or period piece.
Yet what if we used our time on the towel—listening to the sounds of the gulls and the sand castle architects—to grapple with hard truths? Here are four books perfect for just that.
Philanthropy has been transformed into a master weapon for silencing criticism and maintaining power. In his book out in paperback this August, Winner Takes All: The Elite Charade of Changing the World Anand Giridharadas examines how those with the most money and influence have cultivated the cultural belief that they are the ones who will save society from its most significant problems…when, in fact, these people are often playing to keep control and wealth for themselves (which usually only make these problems worse).
Girdharadas's book isn't just enraging; it is also masterfully written, and reported with precision. As you read in the sun, prepare to never look at TED Talks, Uber, the Clintons, or our economy the same way again.
Mieke Eerkens tackles the complexity of colonialism, family trauma, fascism, and torture and how it tangled it can be when it is our family history in All Ships Follow Me. This memoir is honest, unflinching, reflective, and carefully researched.
In All Ships Follow Me, Eerkens tells the story of her parents' painful childhoods. First, she tells the story of her father. He survived near starvation and other brutal conditions after he and his family were interned with other Dutch colonists in camps in the East Indies by the Japanese.
Her mother, on the other hand, was the daughter of Nazi sympathizers. After the war, Eerkens' grandparents were imprisoned, and her mother and aunts and uncles grew up ostracized and ridiculed by their community.
In contrast, Eerkens' parents meet, marry, and move the United States. She grows up in an ultra-wealthy part of California, and if this story had been told by someone else it would have felt flat, forced and the pontification of someone with a small mountain of privilege. However, Eerkens's self-awareness and desire to honestly grapple with the history in front of her is worth every sentence. Reality is never an absolute, and truth is always messy.
Prepare to need a good cool off after reading this anthology. Essays in the collection feature some of the biggest names now on the literary scene, including Alexander Chee, Kiese Laymon, Carmen Maria Machado, and others.
Each author writes an essay about one of the most intimate parts of the human experience our relationships with our mothers. Sometimes these relationships are great, sometimes they are not, and no matter the state, what we have to say about them teaches us so much about ourselves, and our world. What My Mother and I Don't Talk About tackles taboos with grace and will leave you glued to its pages.
The growing dangers of climate change, the housing crisis, and the gig economy continue to make this 2013 book relevant. However, it might make you reconsider on which beach you are hanging out and why.
Elizabeth Becker writes about how the rise of mass tourism has dramatically altered the landscape, economy, and culture of many destinations around the world. A multitude of the places we cherish are being loved to death, and those who call those locations home is paying the price and are even forced out. How do we travel and still respect the integrity of a place? How will travel change in the age of climate catastrophe? This book will help us think about those questions.