Lists
Books to Help You Prepare For The First Semester of College
This content contains affiliate links. When you buy through these links, we may earn an affiliate commission.
I teach college composition, and it's often the most fantastic course to teach because I get to know so many hopeful newbies with so much optimism and nervousness. Whether it's a four-year-school or a two-year, so much is coming at college freshmen so quickly: Often the dorms. Sometimes the icecream soft serve. The course scheduling is a definite stress. Often money concerns pop up when tuition bills arrive. Sometimes concerns about which major to focus on appear. There's Philosophy 101. Bio 101. There is a lot of pressure to be a new person. And a lot of pressure to hold onto your old self and your old friends.
I suppose the most important thing is for students to realize that while they may feel alone, they aren't. The best way to go into the college environment is to prepare your mind for conversation with people who aren't necessarily like you. The more inclusive you are about who your friends are, the more likely you are to find comfort in the people around you.
In terms of picking books to prep for college, I don't want to list off the typical "survival" texts. I don't want to give you a guide to panic. Instead, I want to give a list of books to help your mind open up to college thinking. College is all about making yourself a better person who is better prepared for this world. How can you improve yourself through exploration of other's words?
Here are seven ways in no particular order: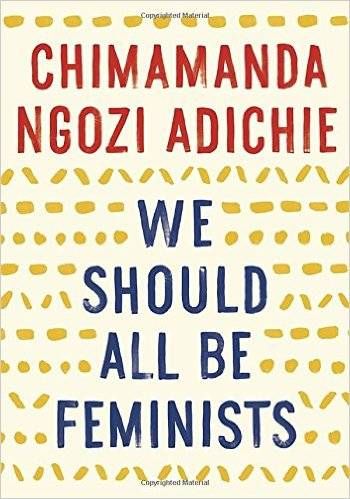 We Should All Be Feminists by Chimamanda Ngozi Adichie
If you want to understand feminism and be able to toss your voice into discussions around you, read this. It's important. I've been trying to convince everyone in the world to pick it up, and it helps that it's quite tiny. She is a force.
Daring Greatly by Brené Brown
It's important to recognize the connection between vulnerability and courage and Brown has an amazing eye for explanation and encouragement. This is such a great read for those of us who are nervous to dive into new opportunities
The Mysteries of Pittsburgh by Michael Chabon
For those who feel like they have to be focused headed into college, here's a novel with a main character who is leaving college and feeling unfocused. Set among college students of varying backgrounds and even some organized crime, this is a great novel of new adulthood in honest form.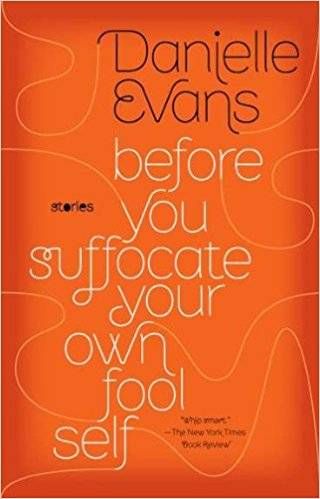 Before You Suffocate Your Own Fool Self by Danielle Evans
This short story collection is a beautiful mass of characters. In each story, the reader gets to know someone completely unique with unique issues, and yet the stories reflect on issues that everyone can recognize. It helps that it's a lovely, approachable read with weight and power. You want to tackle this work.
Colorless Tsukuru Tazaki and His Years of Pilgrimage by Haruki Murakami
Based on a character's desperate search to understand why his school friends decided to abandon their relationship, this bizarrely creative work combines dreams and reality. Tsukuru Tazaki's adult issues meet his teenaged complexities.
The Metamorphosis by Franz Kafka
I just couldn't not include this. Consider the questions that Gregor Samsa's odd insect transformation puts forward here. There are issues of class, familial dedication and self-sacrifice. Kafka's words do not age. I've read this four times in my life now (high school English, college English, graduate level English and recently on my own) and at each interval, it had a different power.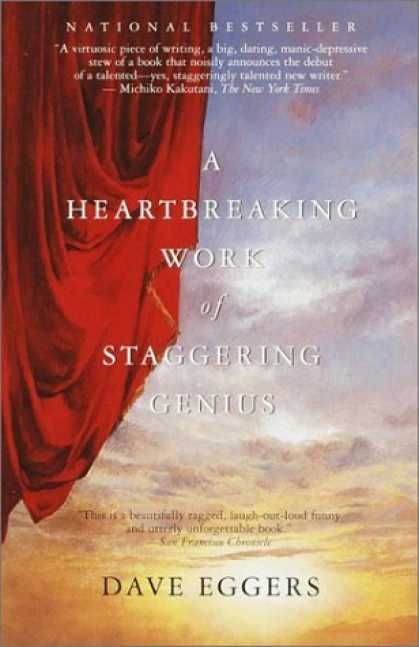 A Heartbreaking Work of Staggering Genius by Dave Eggers
You just can't not have Eggers on here, especially a Heartbreaking Work. Full of laugh out loud moments and desperate grief, this is a heavy piece, but such important look at the simultaneous demands of responsibility and youth. In this memoir, Dave must raise his brother, Toph, after the death of their parents.
And for those college grads looking back– what book helped you approach college life?