Audiobooks
Books To Paint By: The Audiobooks of a Chicago Painter
This content contains affiliate links. When you buy through these links, we may earn an affiliate commission.
My friend Louise LeBourgeois has a painting studio in Chicago a few blocks west from where Lake Michigan crashes on the beach. From her studio window you can hear the Red Line Train whirr by with its distinct clanking metal, but inside is water. Louise paints dreamlike waterscapes that make their viewers want to jump in or feel the spray on their face.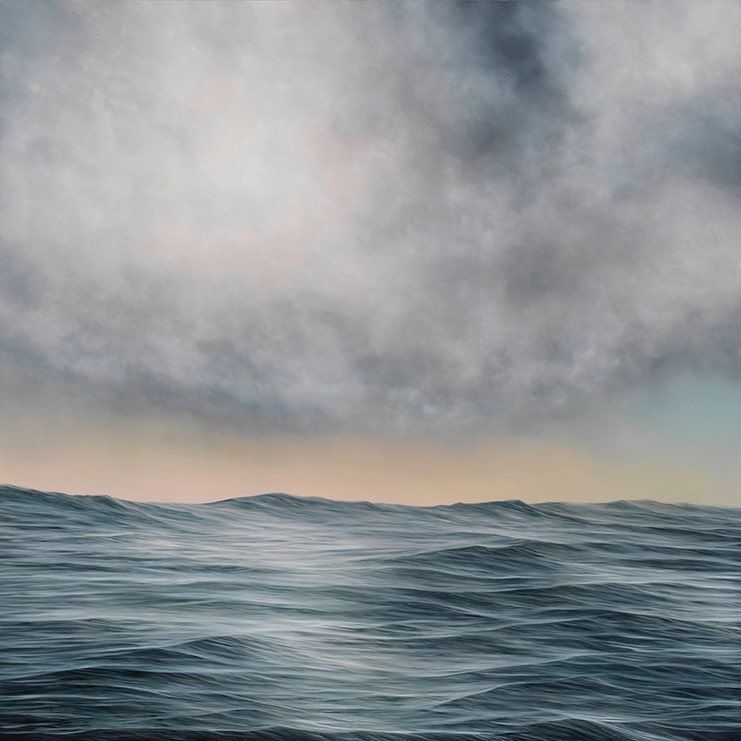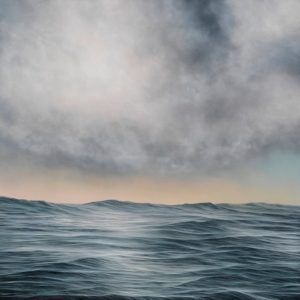 Yet Louise is not just a painter; she is also a writer, a reader, and a thinker. Born in Louisiana, Louise often grapples with the ways that race, gender, slavery have shaped her identity as an American. Talking with her, she was unafraid to acknowledge that she, the decedent of white southerners, benefited from slavery and the privilege of history many other Americans have. When she is in the studio, Louise likes to delve into these questions and quench her curiosity by listening to audiobooks.
Below are just a few of the books she has listened to as she painted.
One of the things that struck Louise about National Book Award winner Sing, Unburied, Sing was its depiction of fierce love and fierce terror side by side. Louise told me that she has family from Mississippi where the book takes place, and she said that it's incredible how author Jesmyn Ward lets merely "the story of Mississippi flow through her."
This novel is a work of magical realism that parallels the story of a family on their way to pick up their father from prison with the story of young man who died under mysterious circumstances many years earlier. The characters all have to face a history of trauma, drug addiction, illness, and the deep seeds of racial inequality that have ravaged their lives.
When Louise told me about this memoir by Supreme Court Justice Sonia Sotomayor, I knew I had to read it. The book, she said, was empowering. It acknowledged the importance of all types of relationships and not just romantic ones. Sonia Sotomayor really made it clear that choosing not to have kids doesn't mean a woman is incomplete, it just says she has chosen another way of life.
The Supreme Court Justice, for both Louise and I, felt like a friend after we finished reading this book, and we wouldn't mind being her when we grow up either.
"But race is the child of racism, not the father." Louise quoted for me when she mentioned this book as one of her choice reads as she paints. For her, this book deconstructed the fragile idea that is whiteness in America. Ta-Nehisi Coates is also a brutally honest yet strangely tender author, and he narrates the audiobook himself.
Set in Naples in the early 1950s, My Brilliant Friend tells the story of class, privilege, and gender in a time that was just close enough that we can almost taste it, but just far enough to seem like history. It parallels the story of two friends. One gets to stay in school, and the other is forced to work. Louise listened to this as she painted and it reminded her not only of members of her family, but also of the time she spent in Italy painting.