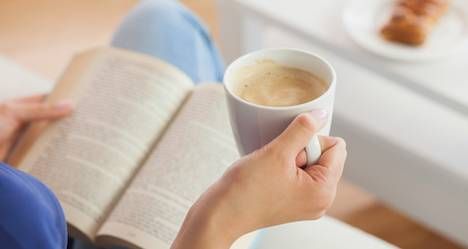 Lists
Books That Make Us Feel Better
This content contains affiliate links. When you buy through these links, we may earn an affiliate commission.
When I'm under the weather or in need of cheering up, I often turn to Friends to make me laugh and for the reassuring comfort of familiarity. But it's not just TV: books can play a comforting role in our lives, too. We re-read Pride and Prejudice when someone breaks our heart to reassure ourselves that are still good people out there. Or we laugh along with our favourite humorous writers, like Bill Bryson navigating the subtle complexities of British culture. Or we turn to Cheryl Strayed or Gretchen Rubin for inspiration, pep talks, and practical tips on finding happiness. Here are some recommendations from Book Riot contributors for some good comfort reads.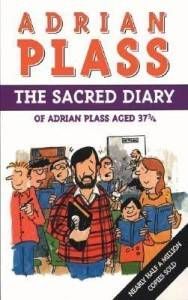 The Sacred Diary of Adrian Plass aged 37 ¾ by Adrian Plass
Years ago, when I had the flu, I would curl up with Adrian Plass. It's a parody of The Secret Diary of Adrian Mole aged 13 ¾ – which, as it happens, I also recently re-read and thoroughly enjoyed. Adrian Plass' fictional diary is more niche and less universal than Mole's experience of being a teenage boy with warring parents, but The Sacred Diary will resonate if you grew up in a certain kind of (perhaps British) Christian household – one in which you talked about feeling led to use your gifting or over-used the words just and really in your prayers. I find that epistolary novels in general are great for when I'm not feeling well – the sections are short and I can put them down when I feel my eyelids drooping or my temperature spiking or a headache brewing. And funny books help me forget to feel sorry for myself. So this chucklesome epistolary novel is the prefect a comfort read for me. Plus, I'm now exactly this book's eponymous age, so it might be time for a re-read: comfort of sorts in the face of the passing of time. (Wistful, philosophical sigh.)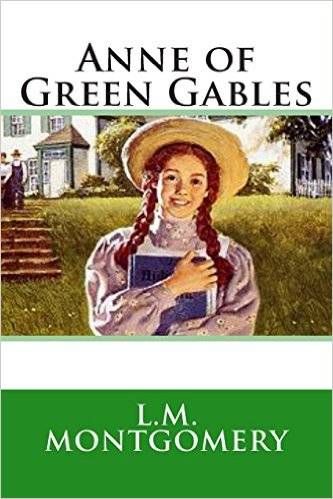 Anne of Green Gables by L.M. Montgomery
Anne of Green Gables is one of my favourites from childhood, so I suppose that's one reason why it's such a comforting read. Re-reading it always takes me back to my "graduation" ceremony in the gym at my elementary school at the end of fifth grade where I was reading it in the back row instead of paying attention. But there's also something so cozy about the world that Montgomery writes about, one that makes you nostalgic for simpler "ye olde" times even if you know those times didn't actually exist. To me, reading this book is always like a bit of time travelling to an idyllic, rural, late 19th century where excitement consists of accidentally serving currant wine instead of raspberry cordial at afternoon tea and breaking your slate over a boy's house at the local one room schoolhouse. Anne is an endlessly charming and lovable character and you can't help but feel cheered up after reading about her antics and all the silly scraps she gets herself into. I have to say, sometimes when I can tell I'm getting sick, I'm secretly kind of happy because it's an excuse to read Anne of Green Gables again.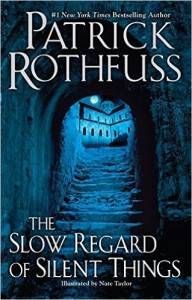 The Slow Regard of Silent Things by Patrick Rothfuss
This is a sweet side-story novella from the Kingkiller Chronicles by Patrick Rothfuss.
The main Kingkiller Chronicle series follows rogue-ish anti-hero Kvothe, who introduces us to ethereal character Auri, an enigmatic figure and former student at living in the ruins beneath The University. This novella is Auri's story.
I enjoyed reading this after a significant gap from the main series. Although the author Rothfuss warns that it's probably not great for those who haven't read the series, for me, it works as a stand-alone story. Auri is a wonderful reminder of the importance of finding and re-discovering the joy in smaller things, sometimes including her own eccentricities. I've gone back to it during times of feeling blue, and getting overwhelmed by the magnitude of things in life that seem to attack. The Slow Regard of Silent Things helps pull that back for you, and rediscover some smaller joys, all from reading the day-to-day happiness and disappointments Auri experiences. Not to mention the sweet illustrations throughout that add to the unique charm of this world.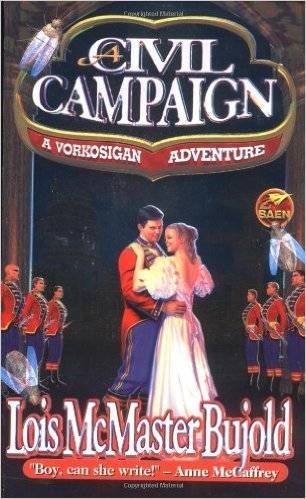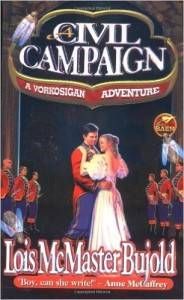 A Civil Campaign by Lois McMaster Bujold
I absolutely love all of Lois McMaster Bujold's Vorkosigan novels, but A Civil Campaign is my second favorite, right after Memory. But unlike Memory, I don't tend to skip the first several chapters because I don't want to bear witness to the main character self destructing in slow motion. A Civil Campaign is a delight from start to finish. It's got politics, romance, social commentary, and it's so funny. The subtitle of the book is "a comedy of biology and manners," which is an accurate description. It follows multiple characters (Miles, his love interest Ekaterin, his clone brother Mark, and Mark's love interest Kareen) through an intertwining set of subplots that include a biotech startup, two succession squabbles in the nobility, an incipient imperial wedding, and both the boys trying to figure out relationships, and it's all absolutely delightful. You cheer for the heroes and you can't wait to see the villains get cleverly (verbally) destroyed.
I revisit this book most often in the audio format, so I can listen to it when I'm out for a run or drifting off to sleep. The narrator, Grover Gardner, is excellent in all of these novels, so it feels like listening to an old friend tell a hilarious story.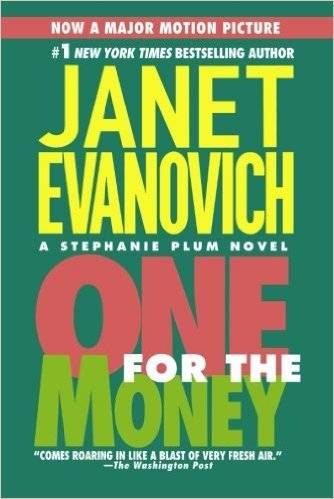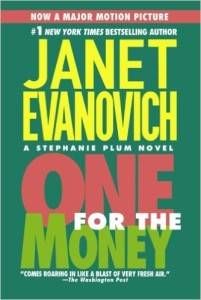 The Stephanie Plum Series by Janet Evanovich
I have been reading the Stephanie Plum books since my mom got the first few of them in the mail as part of a mystery book club. That was sometime in the mid '90s. We read them quickly, then we passed to my grandmother. She passed them to my aunt. My grandpa got bored one day, and then he started reading them. When the next book in the series was released, my mom and I flipped a coin to see who would read it first, then the rotation began again. Book 23 in the series will be released this year. My mom and I live in different states now, my grandparents have passed away, and I don't even know if my aunt still reads them. It's not the shared experience that it once was, but I still pick up the series, sometimes at the beginning and sometimes at some random point in the middle, every time I need to feel that connection to my family. There is something light-hearted, yet very sincere about each chapter in the life of Stephanie Plum, and her streak of bad luck is easily relatable. Even when things are at their worst, she's surrounded by the people who love her, and that makes all the difference. I find great comfort in that, and writing this has made me want to go back and re-read number 22. Again.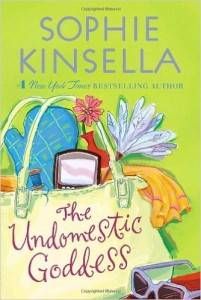 Remember Me? and The Undomestic Goddess by Sophie Kinsella; anything by Lucy Dillon or Jill Mansell
Well-written chick-lit is my favourite genre. I love the characters in Sophie Kinsella's stand-alone novels. I love the universe of Longhampton created by Lucy Dillon, and I love every book by Jill Mansell I have read. There is something wonderfully comforting and familiar with these novels, where the main character ends up with the correct love interest, family tensions are resolved, the good guys win, and everyone lives happily ever after. For the purposes of comfort reading, I like knowing what's going to happen, how things will end up, and I like returning to a universe that I already know and love. These books are the equivalent of a mug of tea and a good cheese toastie.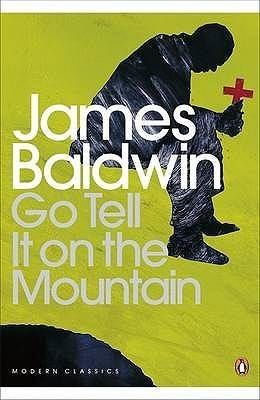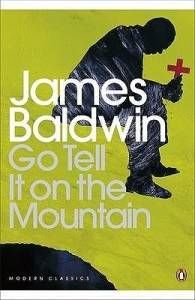 Go Tell it on the Mountain by James Baldwin
I think of Baldwin as a literary grandparent. I turn to his work not only as a writer, but as a human trying to figure out the conflicts in this world. When I first read Go Tell it On Mountain, I was struck by the familiarity of it; having been raised in a black church and strict family. I knew this world, and Baldwin brought it a color and magic I'd been so disconnected from. This is a comfort read for me because it takes back to my childhood and also allows me to see the future. Through the main character, John, we see the complex relationships of family and how that intersects with faith. John's revelatory scene towards the end allows him to gain perspective on his life and the people around him. I return to Baldwin for this immersion and clarity.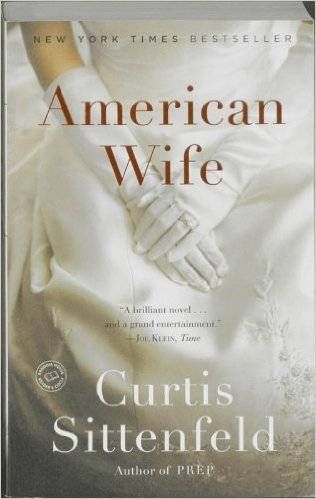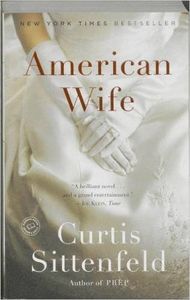 American Wife by Curtis Sittenfeld
I never thought that one of my favorite books would be a novel inspired by Laura Bush, but it is. While Alice Blackwell is a fictional creation, even the author admits that she based the story off of the life of the former First Lady. Every time I pick this book up, I'm completely engrossed following Alice as she grows up, meets and falls in love with the charming Charlie Blackwell (a man from a highly political family), and eventually winds up in the White House. In particular, I love the contradiction of Alice as a character who possesses a strong sense of self and the ability to bend her personality to fit into the desires of other people. Since my first read in 2009, it's become a go-to book when I'm feeling blue or having a particularly anxious day. What's really strange is that half the time instead of rereading the whole book, I start when Alice meets Charlie and read until just after they get married. Even though I've read this section many, many times I always fall seamlessly their courtship and forget whatever's been troubling me.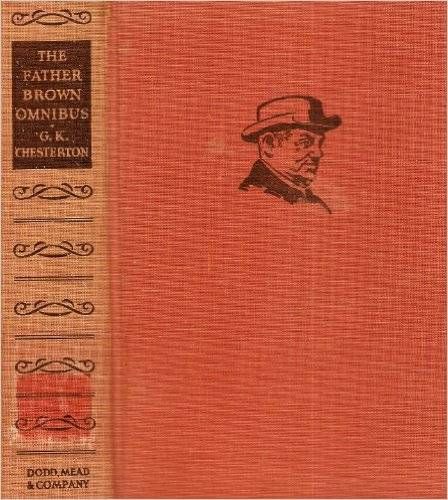 The Father Brown Omnibus by G. K. Chesterton
I remember sitting in the car with my son on September 11, 2001, dropping him off at school. He was just shy of his tenth birthday, and in a fever reading The Hardy Boys mysteries. When we talked about the attacks, his response was to calmly offer several possible scenarios for finding the perpetrators—Frank and Joe style. Although I've never discussed the connection, it makes sense that the tediously predictable narrative structure would have influenced his reaction. I was never much into mysteries, but a few years ago I found that when I am feeling very blue, or when I have an overwhelming, tiresome project, like caulking and painting, I listen to a British mystery, Agatha Christie or a Chesterton Father Brown story. They are so comfortingly tidy, those worlds, where no problem is unsolvable, and complicated, seemingly impossible mysteries are resolved snip-snap, and the most violent of human impulses—murder, for heaven's sake!—isn't just faced with a stiff upper lip, but it's faceable, a horror that doesn't wreak any PTSD that we have to witness. When life is serving up its usual shitstorm of unpredictability and emotional violence, it's pleasant to open a package of predictability, neatly served in snappy writing and clever dialogue.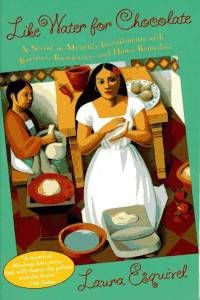 Like Water For Chocolate by Laura Esquivel
It seems almost cliché that this would be my comfort read: a book about the highs and lows of falling in love, detailed in all its messy, otherworldly, magical glory—with chapters arranged by month, lovingly held in a delicate chocolate wrapping. By which I mean: the book is a love story, each month delves in a little deeper, and provides scrumptious recipes for chocolate foods, which the lovelorn heroine prepares as an expression for her feelings. Tita (heroine) can't marry Pedro (her true love) because Tita's mama doesn't approve, because Tita, her youngest daughter, needs to stay home and take care of her till she dies. Right. So instead mama proposes that Pedro marry her eldest daughter, which he does, in order to get to Tita (just noticing the Biblical undertones here). I won't spoil the fiery ending for you. But know that the book makes me happy, and a little hungry, and inspired to create in the kitchen and read more of Esquivel, every single time. There's no comfort like chocolate and a good book, and Like Water for Chocolate is the best of both worlds. Curl up and enjoy.
How about you, fellow book nerds? What books do you turn to for comfort? Tell us in the comments.