Lists
7 Books to Gift the Avid Reader In Your Life
This content contains affiliate links. When you buy through these links, we may earn an affiliate commission.
'Tis the season to gift all your friends books. That's what Christmas is all about, right? But say you have this friend who's read every book you've heard of and many more which you haven't. Or a family member who loves to receive books for the holidays but already seems to own them all. Well, below you'll find eight of my favorite books to gift voracious readers. And they're all recently published, so I'm fairly certain the recipient hasn't read them (but will certainly love them).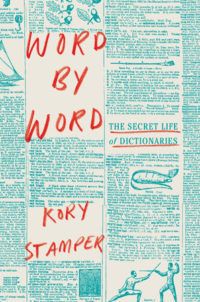 This book is a thoroughly fascinating examination of lexicographers, dictionaries, and language. Kory Stamper discusses the process of defining words and refining definitions for the dynamic (and often absurd) English language. Some might think a book on dictionaries would be dry, but in examining words like "bitch" and "marriage," Stamper situates Word by Word in the center of some of our society's most difficult discussions. Her difficulty defining small words like "take" and her arguments on the word "irregardless" had me in stitches. This is the perfect book for word nerds.
Literary Witches by Taisia Kitaiskaia (illustrated by Katy Horan)
Part altar, part spell book, all tribute, Taisia Kitaiskaia and Katy Horan have collected a coven of their favorite female writers and dubbed them witches. After all, both writers and witches are "dwellers in creativity, mystery, and other worlds." What are writers if not magicians, conjurers, witches? Horan's folkloric, unsettling illustrations perfectly complement Kitaiskaia's surreal vignettes. With biography, poetry, and art woven together (plus suggestions for further reading) this is the perfect gift for the literary witch in your life.
I don't believe anyone who says they don't judge a book by its cover. I mean, how can you not? A cover is a first impression; at its best it's an inkling of what lies in store for the reader. In this pocket-sized book, Jhumpa Lahiri discusses book covers—their creation and the affect they have on a reader's perception of a book's contents. She comes at the subject from a personal perspective, both as a reader and writer, but her thoughts and experience are sure to interest anyone curious about books and the different jackets they wear.
A librarian's love letters—and break up notes—to the books she's read, from The Giving Tree to Blood Meridian. Spence's letters are charming and irreverent. Every book lover will feel so seen, so understood by her meditations on books, they'll wonder if she is actually a mind-reading librarian. Besides letters to particularly books, Dear Fahrenheit 451 is also chock-full of book lists to keep even the most well-read book lover more than occupied over the holidays.

In this charming coffee table book, Bob Eckstein couples lovely watercolor illustrations of bookstore fronts around the world with true stories from the stores' booksellers and book shoppers. From a missed connection matchmaking to an author signing his name with a fan's blood (seriously) these stories are funny and heartwarming. They paint a wonderful picture of literary culture through the bookstores that help promote it. They may also inspire some travel plans.
Does the reader in your life keep a record of the books they've read? If they don't, you might gift this with a blank book because they'll likely want to start. My Life with Bob is a memoir of New York Times Book Review editor Pamela Paul's reading life. Bob—or book of books—is the notebook where she writes down the title of every book she's read. With this simple record, Paul is able to recount how books have shaped her own narrative. This memoir is reader catnip.
My final recommendation is the only fiction title on the list. It's difficult to recommend fiction without knowing a reader's taste, but this book is so much fun I had to include it. Also, do you see that gorgeous cover? Each chapter is accompanied by an illustration too. The Wild Book is about a young boy named Juan who, while exploring his uncle's library, learns he can connect with books on a more magical level than most readers. Armed with this knowledge, Juan goes on a quest for a book that, legend has it, has never been read: The Wild Book. This book, with its bibliomagic and literary references, is guaranteed to enchant readers and remind them why they love books.
Hopefully one or more of those recommendations will satiate the voracious reader in your life. And if you're looking for some book swag to pair with your gift, we have plenty of recommendations.What other books are you gifting your favorite reader this year?