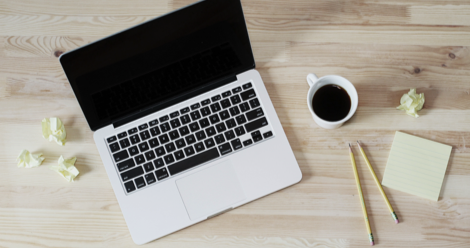 Lists
12 Books to Get You Through NaNoWriMo
This content contains affiliate links. When you buy through these links, we may earn an affiliate commission.
In case you haven't heard of NaNoWriMo, it stands for National Novel Writing Month and is an international event that encourages people to write 50,000 words of a novel during the month of November. Whether you're a NaNo veteran, a NaNo newbie, or still undecided about participating, here are twelve books to get you through NaNoWriMo this year.
Getting Started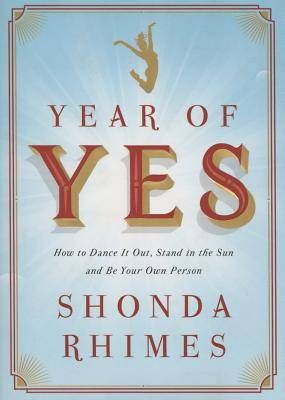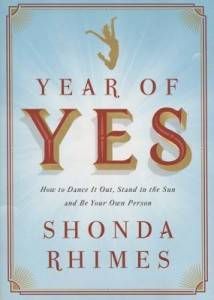 Year of Yes: How to Dance It Out, Stand In the Sun and Be Your Own Person by Shonda Rhimes—Often, the biggest barrier to writing a novel is an oppressive feeling of self-doubt: Are you even capable of writing a novel? What if you fail? The world doesn't need your book. Take a cue from Shonda and say "yes" to something that scares you.
No Plot, No Problem: A Low-stress, High-velocity Guide to Writing a Novel in 30 Days by Chris Baty—This one is by the founder of NaNoWriMo and is a kickstart guide. It offers tips and advice from published authors, as well as a week-by-week guide.
This Year You Write Your Novel by Walter Mosley—Legend Walter Mosley's book is full of both inspiration and instruction. It explains how to create a daily writing regimen (and stick with it), finding your narrative voice, and how to get into the heart of a story.
Pep Talks for Writers: 52 Insights and Actions to Boost Your Creative Mojo by Grant Faulkner—"You don't need permission to be a creator," says Faulkner, the executive director of NaNoWriMo. This book gives "a wide range of insights and advice for writers at any stage of their career."
Improve Your Craft
At-Home Workshop: Idea to Novel in 31 Days by Janice Hardy—Okay, so I cheated a bit, because this one is not a book, though the author has written many of them. It's an incredibly helpful blog series of one post per day in October with a mini lesson and mini task meant to get you ready for that mad dash.
Writing With Emotion, Tension, and Conflict: Techniques for Crafting an Expressive and Compelling Novel by Cheryl St. John—You've decided you're going to write a book. Now make sure it's a good one. This book will help you "imbue [your] novels with that special something—an element that captures readers' hearts and minds."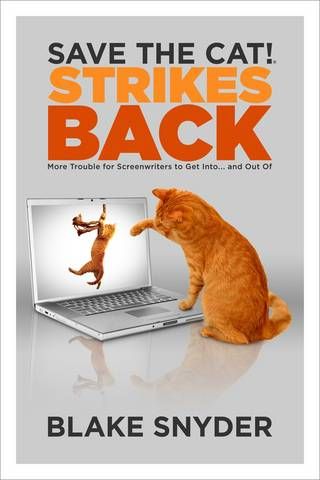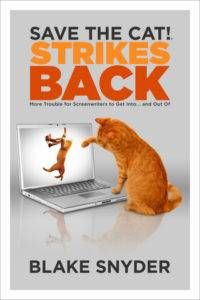 Save the Cat! Strikes Back by Blake Snyder—Since you're going to need to spend a lot of time writing, use your commute, dog-walking, or laundry-doing time to listen to this follow-up audiobook to the incredible Save the Cat. It "provides new tips, tactics, and techniques to solve your writing problems and create stories that resonate." (Print and ebook also available.)
Writing Tools: 55 Essential Strategies for Every Writer by Roy Peter Clark—This book "has become a classic guidebook for novices and experts alike and remains one of the best loved books on writing available." After introducing each concept, real examples from journalism and literature are used to drive the point home.
References
The Emotion Thesaurus by Angela Ackerman and Becca Puglisi—If you're like me, at some point in writing your novel you'll realize that your character as smiled roughly 8,000 times and you need to find a better way to portray her emotions. Enter this amazing book, which is really great in ebook, because you can search for specific keywords. (Also check out the rest of the series.)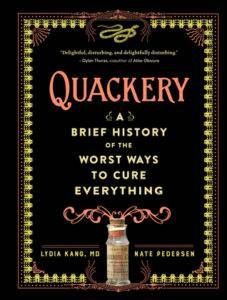 Quackery: A Brief History of the Worst Ways to Cure Everything by Lydia Kang and Nate Pedersen—In case you're writing historical, this is a great reference guide for terrible cures that have been practiced in the past. Kang is an author of fiction as well as a medical doctor.
Body Trauma: A Writer's Guide to Wounds and Injuries by David W. Page—I don't even know how many times I've asked myself questions like, "How long would it take to bleed to death if xyz happened?" Have this book on hand to answer those questions real quick so you can get back to the writing!
For After NaNo
Self-Editing for Fiction Writers by Renni Browne and Dave King—Once NaNo is over—take a break. Then you still have a lot of work to do if you want to turn that promising manuscript into a published novel. The book is filled with techniques and processes from two professional editors.
Will you be participating in NaNoWriMo this year? Have any particular books helped you? Share them in the comments! And find me on the NaNo site; I'm GatorSarah.